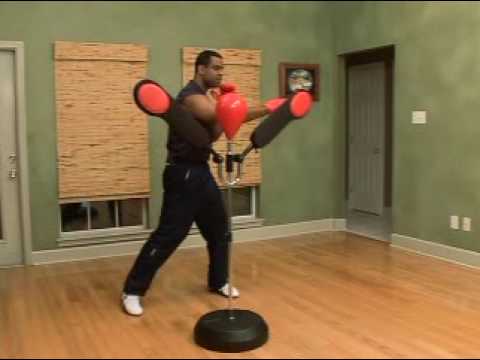 When it comes to working out, Brazilian Jiu-Jitsu is among the most strenuous and challenging options. The physical demands of practicing Brazilian Jiu-Jitsu have been the greatest of all the martial arts I've tried.
If you're anything like me, you'll want to track your progress in BJJ and other forms of martial arts training to monitor how your fitness levels are improving and how much time you can devote to training.
If you ask me what the best fitness tracker is for BJJ, this is my short answer:
In our testing, the Apple Watch SE had the most accurate heart rate readings, realistic daily step estimates, and reliable GPS tracking. However, its battery life tops out at 18 hours, whereas the alternatives we recommend have battery lives that may last for days on end.
Top Fitness Trackers For BJJ (Complete List)
Here is a list of the best fitness trackers for Brazilian Jujitsu (BJJ). See the complete list to understand how these fitness trackers can help you during your workout routines.
Although accuracy isn't everything, the Fitbit Charge 5 is among the most precise in terms of tracking steps and heart rate. After around 10 minutes of activity, it can accurately detect the kind of movement (running, walking, bicycling, swimming), almost always properly identify it, and start recording the session.
Even in direct sunlight, the color touchscreen display remains sharp and legible, and its intuitive layout makes navigating the menus a breeze. (It may take a few seconds to get acclimated to all of its functions.) The Fitbit app is easy to use and understand, providing quick access to your daily activity data and connections to a large community of other Fitbit users who may serve as an inspiration. (For an additional $9.99 a month, you may upgrade to the app's premium features.)
There are a total of 21 activity modes available on the Charge 5, with the option to save six of them as favorites directly on the device. You may customize the app to vibrate your wrist in response to certain alerts from your phone. The onboard electrocardiogram (ECG) and GPS in the Charge 5 provide accurate pace and distance readings in real-time without needing a connected mobile device (though it was susceptible to unevenness, as GPS often is).
Compared to the Fitbit Charge 5, the Fitbit Inspire 2 boasts a more compact design. Unlike the Charge 5, which has a color touchscreen, this one is brilliant and vivid black-and-white. Unlike the Charge 5, the Inspire 2 requires a smartphone to function as its own GPS in order to track your location and speed as you run or stroll. Although the Inspire 2 was less reliable in tracking our heart rates throughout the day, it did quite well in our testing.
The Charge 5 doesn't have the guided breathing sessions that this one does on the wrist. Like the Charge 5, this Fitbit model has about 20 goal-based activity modes and a sleep tracker (though alarms are programmable only in the app; with the Charge 5, you can set alarms on the device). The Inspire 2 has a clip that allows it to be worn on the wrist or attached to clothing (sold separately).
The Garmin Vvoactive 4S is a great choice if you're really active and want to retain detailed records of your exercises. It's a high-tech fitness tracker with a sleek design that focuses on, you guessed it, physical activity. The 4S has a smaller screen than the Vvoactive 4 (40 millimeters) and is the more compact of Garmin's two Series 4 products.
Compared to the two recommended Fitbit models, the 4S is somewhat larger, but it is still smaller than comparable watch-like trackers like Garmin and Polar (another brand we tested).
Its color touchscreen is sharp and snappy; however, its visuals aren't as vivid as those of some rival devices. Training-data panels show more than one statistic at a time, and buttons alongside the screen make it easy to switch between workout modes or start and end sessions (our Fitbit picks show one at a time).
Apple Watch SE is a great option if you're looking for a real smartwatch with engaging activity and exercise monitoring, you're an Apple ecosystem enthusiast, and you don't mind missing out on a few capabilities included on the more sophisticated Apple Watch Series 7 (our top smartwatch recommendation for those with iPhones). The Apple Watch SE is our top selection for the best wristwatch under $300 for iPhone users because of its crisp display and simple interface.
It's a visually appealing technique to monitor your progress in being more active by having you shut three rings per day. The Fitness app on the SE is basic but functional, keeping track of your workouts and other activities; however, the SE's sleep monitoring is less comprehensive than that of our top selections.
Another feature that may be useful while exercising is an always-on display. Our studies showed that the Apple Watch SE had the most accurate heart-rate readings, the highest average daily steps, and the most reliable GPS tracking. However, its battery life is just 18 hours long, whereas the batteries in our other recommendations may endure for days.
Why Use a Fitness Tracker for BJJ?
There are many reasons why someone might want to use a fitness tracker for BJJ. Perhaps the most obvious reason is that it can help you track your progress and see how you're improving. If you can see that your fitness tracker is recording an increase in the amount of time you can spend grappling or in training, then you'll be more motivated to keep pushing yourself.
Another great reason to use a fitness tracker for BJJ is that it can help you stay on track with your diet. By tracking your calorie intake and output, you can begin to see where you may be going wrong with your diet and make adjustments accordingly. This is especially important for people who are trying to lose weight or put on muscle mass.
Finally, using a fitness tracker can help prevent injuries. By tracking your heart rate and other vital signs, you can make sure that you're not pushing yourself too hard in training. This can help reduce the risk of injury and allow you to train safely and effectively.
Why do BJJ athletes use fitness trackers?
BJJ athletes use fitness trackers to monitor their heart rate, calories burned, and physical activity. This allows them to track their progress and improve their performance.
See Top BJJ Fitness Trackers Online