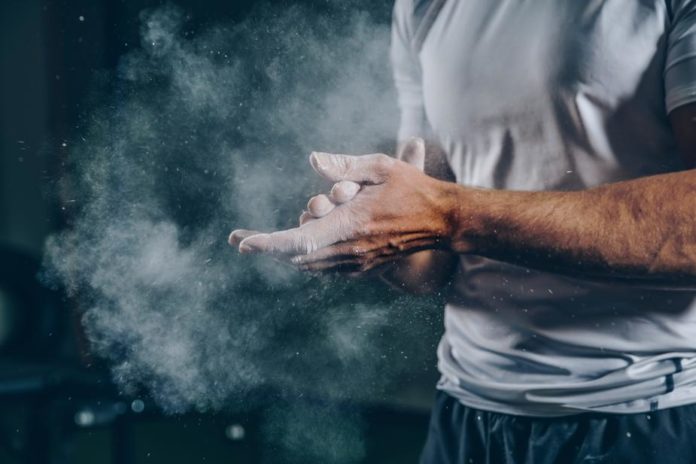 To improve your skills and techniques, it is very important to be equipped with the essential and good quality MMA gear. To make this process easier for you, we have created a list of the best MMA you can buy gear out in the market.
Why Buy MMA Training Equipment for Home?
There are many reasons people prefer practicing at home. High prices of gym, lack of time, lack of motivation to go to gym, gym not available in the area, lack of timings matching, are some of the problems because of which people don't go to gyms.
That's why they prefer to get MMA training equipment for home so they can practice at whatever time is feasible for them.
With the right kind of MMA fitness training equipment available to them, they can easily practice and become better at fighting their opponents.
Must-Have MMA Fitness Gear For Beginners
MMA gloves
Boxing Gloves
Mouth Guard
Groin Guard
Shin Guard
MMA Shorts
 Hand Wraps
Rashguard
Gear Bag
MMA Shoes
Get MMA Fitness Gear On Amazon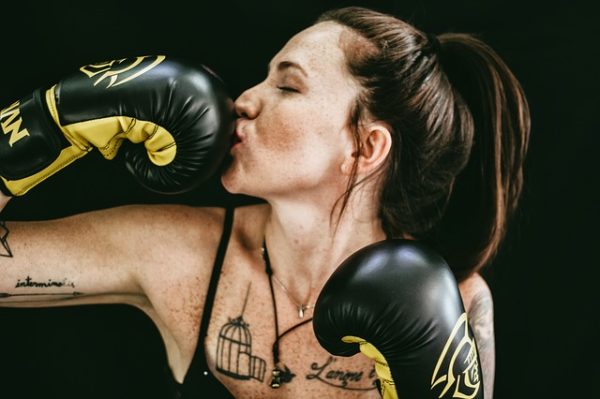 We have tried to add this list of the best MMA training gear available online. Our focus is to only add the training gear that is necessary to get you started practicing fighting techniques. We know there are many more MMA equipment needed and we will be adding it to this article in the later updates of this article.
Best MMA Training Equipment for Home Gyms
Here is the list of essential MMA gear and equipment to get you started fast and easy.
We have added MMA gloves, mitts, shorts, shoes, punching bags, and shinguards. Checkout the best ones below.
These gloves are one of the best for MMA training. With just the right amount of padding they can be used for sparring or grappling. With maya hide leather being used in its construction, these gloves are very durable. Some of its best features include the moisture wicking technology and the hook and loop closure.
Hand wraps play a very crucial role in protecting your hands. There are a lot of chances of injuring your knuckles while practicing MMA, these hand wraps will prevent any upper hand injury as they have shock absorbent qualities. The wraps are made of polyester which makes them provide a more secure fit. Moreover, these wraps have a velcro closure and are fast drying compared to the others.
Head guard is one of the most important items to have, especially when you are a beginner. RDX's head guard has a Tri-Slab Max-Shock foam padding which will provide maximum protection against high intensity shocks. The head guard will also shield your ears while grappling. Moreover, it has a removable face grill which can be used for extra defense. The head guard can be bought under $39 on Amazon.
Made of 100% synthetic leather, these shin guards are designed to provide protection to shins while sparring. They are very lightweight which means they won't limit your flexibility or movement. Furthermore, large velcro straps are inculcated in the design to provide a snug fit.
MMA training can be abrasive and cause rashes on your skin. A rash guard would help protect your upper body from any rashes or burns. Sanabul's shirt will offer rash guard as well as a compression fit which will prevent muscle soreness.
MMA training requires certain kind of durable apparel which is why normal shorts won't be suitable for training sessions. MMA shorts are manufactured with durable and stretchable fabric to provide freedom of movement. Anthem Athletics shorts are one of the best MMA shorts in the market.
MMA Boxing Bags
Next MMA home gym equipment is punching bag. It is any regular bag that you can get to train yourself for punching and kicking practice. MMA punching bags are great for anyone who doesn't have a partner can use mma punching bags for fitness and fighting practice.

There are many videos available on using MMA punching bags. Here is a simple practice training video for anyone thinking of starting MMA fighting.

You will bee needing a partner to use punching mitts. The MMA punching mitts are for anyone who is looking to train kicks and punches. You might be wondering are they useful for home gyms? Well, yes and no. The MMA Punching mitts are not an essential part of the MMA home gym fitness equipment, but if two or more people are practicing MMA together, then MMA punching bags will be of great use.
You can buy them at any store near you. Some of the best ones are available at Amazon.
Do you know what is gonna break when you fight with someone? Your teeth. Mouth guard are essential protection gear for fights. Whether you are doing MMA, jujitsu, or any other kind of sports, Mouth guards are necessary to protect your face and especially your jawline. You can get mouth guards for MMA practice for under $20 at most online stores. However, Amazon provides you the most variety and that's why our recommendation is Amazon. You can also get them from AliExpress but the quality may get compromised.
Choice is yours.
Ready to Buy MMA Training Equipment
We hope that you are now aware about everything there is to know about MMA fitness gear. We have also listed the details about how and where you can get the best MMA training gear for getting started with MMA training. If you are still not sure how to go about it, here is a great video on the subject of MMA training. See this getting started video to find out which mixed martial arts training equipment would best suit your needs.
The video mentions the must have MMA gear for all those who are not sure how to get started with MMA training. All these items are available on Amazon.