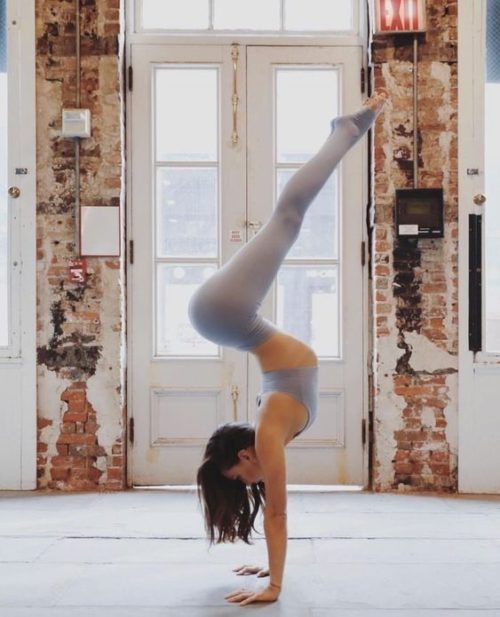 Whether you are starting gymnastics or a practitioner, nothing is better than having a home gym of your own. This way you can practice gymnastics everyday from the comfort of your home and not have to pay thousands of dollars for using a gymnastics gym.
For beginners, home gym equipment for gymnasts is almost the same. Except for a few gymnast specific home gym machines, you can easily use whatever is available for bodybuilding and calisthenics.
If you are not sure what type of home gym equipment will work the best, we have created a list to help you get started picking.
List of Home Gym Equipment for Gymnasts
You can create an ideal home gym at an affordable price by buying cheap and good quality home gym equipment so here are some reasonable choices which are worth a look.
If you want to do a mess-free workout at your home then Chalk ball is a perfect choice for you. These chalk balls are widely used in the gyms throughout the world. They cost cheap and made with pure Magnesium Carbonate which absorbs moisture but prevents caking. These chalk balls are used for climbing, weightlifting, and bouldering etc.
Point to note:
You can also use simple chalk bites by grinding a few chalks. That may be of lower cost in comparison with the chalk balls for gymnastics. But it all depends on you.
>>> Check Out Chalk Ball Gymnastics Alternatives
Purchasing a comfortable exercise mat is a must collection for Home Gym Equipment for Gymnasts. Various type of gym mats is available in the market including foldable ones as well which are portable and take lesser space in your room. They provide a reliable surface for your workout and gymnastics. The durable Gym mat protects the joints, knees, elbows, wrists and back from the injury.
Point to note:
Gymnastics require gym mats to protect themselves from bruises, abrasions and skin problems. That's why choose a reliable Home Gym Equipment for Gymnastics that is lower in cost and of high quality. I know that is difficult to find but you have to keep trying.
Kip bars are essential for your home gym. The kip allows the gymnast to swing below the bar to arrive in a front backing on the bar. Various skills can be performed by the gymnast by the front support of the kip bar. They are adjustable and expandable according to the age and height of the gymnast and built with the steel legs. They can be assembled easily through a wrench.
Point to note:
The kip bars can be easily placed either on the roof or in the garden. If your home isn't that big, you can still use pull-up bars to make similar action as that of a kip bar.
Balance trainer is a necessary element when a gymnast needs to learn to balance his body. It delivers cardio exercises, develops body balance and flexibility, builds strength and tunes gymnast skills. You can use the trainer's dome side to create various exercises.
Point to note:
There are many balance trainers available with proper video tutorials to help beginner gymnasts get a hang of the game. You too can easily buy balance trainers with tutorials to practice gymnastics at home.
>>> Buy Balance Trainers with Video Tutorials
It's a gym equipment that can be used to build and tone upper body muscles of the body. It is a professional tool used for heavy training a workout. It is very helpful in push-ups, pull-ups, Triceps dips, and sit-ups. It offers different grip positions.
[amazon_link asins='B002YQUP7Q,B001EJMS6K,B0798J8ZP1,B01NCP3S71′ template='ProductCarousel' store='sj0b3-20′ marketplace='US' link_id='18ac630b-0628-11e9-a44b-89d44ed82491′]
These pull-up bars are great for fitness and endurance. You can easily practice basic pullups, muscle ups, tricep pulls, and even basic gymnastic moves. The pullup bars can be easily mounted on top of the door frame.
Note:
Make sure that the door frame is strong otherwise the pull-up bar will ruin the frame.
>>> Buy Pull-up Bars for Gymnastics
It's a perfect elliptic shaped training equipment for gymnasts which helps to learn playful flic-flac and handspring moves. It is made of good quality light-weight foam used especially for this purpose. The purpose of using a tumbling aid trainer in gymnastics is to be able to curve your back more. This way you will be able to do most of the gymnastics stunts.
The tumbling flexibility trainer for gymnastics is perfect for anyone who is trying to learn gymnastics at home. It is small in size and can easily fit inside a 12ft by 12ft room.
>>> Also check Gymnastics Octagon Tumbler for home gyms.
The pommel horse is a gym apparatus usually used by male gymnasts. It is made of a metallic frame which is covered by a foam, leather or rubber cover with plastic pommels. It is used for the gymnastic exercises like body and leg swings. These pommel horses are used for stunt practice in gymnastics. They are also one way to see the flexibility and strength of a gymnastics trainer in olympics games.
Note:
People rarely by pommel horses for fitness and gymnastics. But they are a great way to improve hand strength. What we have observed is that these pommel horses can be used by parkour enthusiasts who are looking to improve upper body strength.
Gymnastic ring exercises increase strength and coordination. It ensures intense training and a few movements with theses gymnastic rings are equals to the other workouts and heavy gym exercises carried out with weights and other equipment.
Point to note:
You will need a hook in the ceiling to use the gymnastics rings. But these are quite powerful rings and can help a great deal in improving the strength of a gymnasts. That is also one reason we have made these gymnastics rings as part of the home gym equipment series.
Gymnastics hand grips are used for power training and gymnastics. They protect the hands from sores and wounds, reduces the chances of scratches, tears and hard skin of the hands.
The balance beam is a rectangular shaped object used in artistic gymnastic which is usually used by female gymnasts for various skills. The balance beam provides flexibility, improves precision and balance, and lets users do gymnastics everyday.
FAQs for Home Gym Equipment for Gymnasts
What should I wear while practicing gymnastics?
If you are practicing gymnastics at home, then you can wear anything that is lose and allows you to stretch properly. Boys usually wear compression pants and t-shirts, and girls prefer to wear leggings with footless tights.
2. Should I wear shoes while performing gymnastics?
Yes. If the shoes are providing you fair grip you can wear them. Just don't let the shoes become a hurdle in your performance. Most barefoot shoes by Vibram are perfect for gymnastics training at home.
3. What training do I need to become level 1 Gymnast?
Level 1 gymnasts must perform a floor routine with the following skills:
3/4 handstand
cartwheel
backward roll
forward roll
split jump with 30 degree leg separation
to reach level 1 in gymnastics.