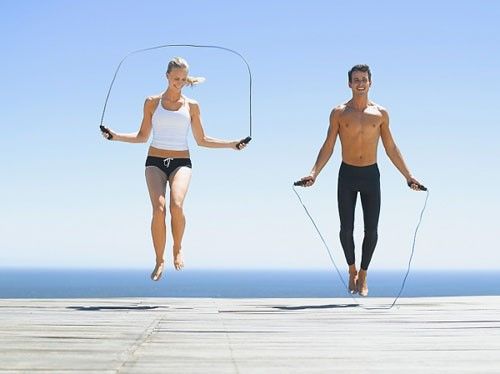 As a fitness enthusiast I love books because they are better than videos in teaching me how my body will get impacted from an exercise. I know you too like bodybuilding and if you do you may like books for bodybuilding.
This article is for those who want to improve their physical health and fitness by exercising at home. I know that many people out there can't find enough time to visit a gym. Moreover, the gym membership is too costly for quite a few. That's why I have compiled a list of some of the great books that can help you get started working out in your home gym.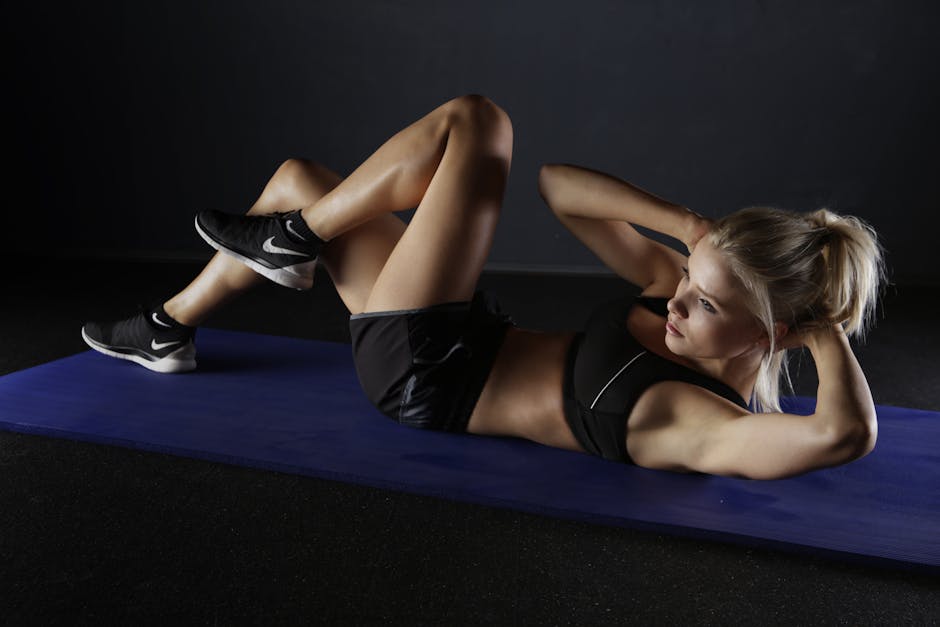 So, here you go – a list of best books for home workout in gyms.
1. Bigger Leaner Stronger: The Simple Science of Building the Ultimate Male Body
If you are looking for something straight forward instead of going from basics to advance then bigger leaner stronger ebook is for you. It includes everything that a newbie to fitness wants to read ranging from body type to the foods you should eat. But the good thing about this book is that it doesn't forbids you anything. So, eat anything you want if you follow the routines available in it you are surely going to get buffed up quick.
Points to Note:
This amazing book is one the best seller on amazon for a reason.

It's a great exercising book for those people who are fond of performing workout at their homes and doesn't want to go outside.

It is a great instructor for those who want to learn from it.

People who have bought this book, have claimed that this is one of the best choice they have ever made.

If you want to achieve something, then this book is a must buy for you.
---
2. 100 No-Equipment Workouts Vol. 1: Fitness Routines you can do anywhere, Any Time 
What if I promise you that you can get buffed in just 100 days? Will you believe me? No you won't! But this book can do that for you and even if you don't believe me you can read it yourself or see what other thousand people are saying about it.
100 No Equipment workouts is a simple dictionary of workouts that you can do on a daily basis. Though I would recommend to follow the guide because that will help you pace up the exercises faster.
Key Points
One of the finest and quality exercising book which you can have to get stronger and leaner without the help of any equipment.

It is a great A4 size book loaded with exercises which can easily be performed without the help of any equipment and with the exemption of time and place.

There are a lot of exercises mentioned in this masterpiece by following which you can make a professional sort of routine to stay healthy and fit.

You can get rid of gym culture because of this book.
---
3. The Complete No B.S. How-to Guide on Bodyweight Training: The 120 Best Bodyweight Exercises for Men & Women
This is one no-bullshit guide to workout at home with no equipment. This one is especially great for those who don't have elliptical machines at their homes and would like to get fit/lose weight faster.
The body building book provides detailed exercises for everything: chest, shoulders, lats, biceps, triceps, legs so you can workout easily without needing any type of equipment.
Key Points
If you are fond of constructing your body as per your desire then this book is best for you.

It contains 120 best and fruitful bodyweight exercises which can mold your body as per your desire.

Most of the men loves to have 6-pack abs, they can get this easily by following the mentioned instructions.

Women wants to have bubble butt, they can achieve such thing by having this book.
---
4. No Gym Needed – Quick & Simple Workouts for Gals on the Go: Get a Toned Body in 30 Minutes or Less
No Gym Needed is a simple book for women and girls who want to get toned and improve their physical fitness fast. It is targeted towards women who are either a housewife, a stay at home mom, a career oriented girl, or a full time entrepreneur. It will help you get fit, fast and nimble. So, you look confident and appealing.
The book uses simple exercises that you can do in less than half an hour with ease.
Just remember that consistency is the key and this gym guide can help you stay consistent with your routine.
Key Points:
5. Convict Conditioning
Paul "Coach" Wade, a man who has spent the better part of three decades behind bars, is the author of this book. There, he devoted the most of his time to attaining the highest level of dominance. He devised a method that could be followed in order to build up to the point where one could execute one-arm pull-ups, pistol squats, one-arm push-ups, and other similar exercises successfully.
6. Rough Strength Files: 42 Ideas on Low-Tech Strength Training
Alex Zinchecko is a native of Ukraine, a country in which it was difficult to find a well-equipped gym. As a result, he devised a plan for his strength training that focuses mostly on doing calisthenics in addition to the essential weight lifting and other strength training activities. I really enjoy his advice on how to improve functional strength by using a sandbag that one has manufactured themselves. His book is one of the best for home workouts for beginners.
7. Plyometrics for Speed and Power
Plyometric workouts are great for increasing the explosive power of the body. However, on the other hand, they are good for your cardiovascular system and your endurance. His book contains information on the science that behind plyometrics, as well as a large number of exercises and regimens for working out.
8. 100 No-Equipment Workouts by Neila Rey
This compilation of at-home workouts that need no special equipment comes with a wide range of activities to choose from, ensuring that you will remain interested and energized for an extended period of time. The routines are organized aesthetically, and from the first exercise of each workout all the way through to the final exercise, you are guided through the process.
---
Final Word:
Whether you are a girl or a guy, if you want to get fit faster at home without the need of any equipment than these are some great home workout books to add to your library. Just be consistent with your exercise routines and you will start to see the difference in your life and body.