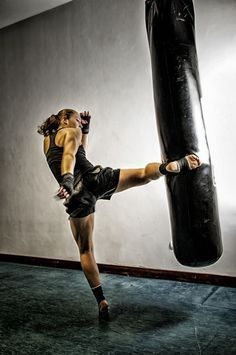 Do you know what I like the most in bodybuilding? Powerlifting, that's what. I like to lift more and more weight because that gives me adrenaline rush. It pumps my body and it makes me feel like I am SOMETHING.
>>> Learn All About About Powerlifting Belts
But for those of you who don't know how great is powerlifting and how it can help you to become more confident and powerful, we have written this blogpost. It features everything that can make you strong, from training and strategies to fitness and health tips, to interviews of some of the best powerlifters on the planet.
Here is the complete list of best powerlifting books that you can use to improve your fitness and become more strong and powerful.
What you will find in this powerlifting book?
Training and tips to improve your fitness and health

Programming a course for your powerlifting activities

Best tips to gain mass and build muscle for record breaking lifts

Strength training lessons from the pros

Common problems that occur while powerlifting and their solutions
Best Powerlifting Books You Should Read as a Beginner
So, now that we have highlighted everything about powerlifting, it is time to read these books.
First in our list is the great ebook on powerlifting by Tim Henriques. The book contains everything you want to know to become strong and fit while powerlifting at home. It is a great book for novice powerlifters which constitutes:
Training and strategies to improve powerlifting.

Nutritional information for fitness and a healthy lifestyle.

Interviews from some of the strongest men and women on the planet.

The detailed lifter classification system

Guidance about the workout in the Gym.

The book gives guidelines on how to use powerlifting to enhance your sporting performance.
Whether you are starting powerlifting or bodybuilding at home, this book is a gem for all powerlifters.
Next in our list is the strength gaining book by Mark Rippetoe. Starting strength is a barbell-based training book. It gives extensive details on squats, bench, and deadlifts. If you want to get good training and instructions on weightlifting and barbell use then this book is a perfect choice for you.
Barbell training is essential for your strength workout however some people do not even know how to do it correctly and here the book helps. The recently published third edition is more helpful and informative for those who are the beginners and want to learn about the basics of barbell training.
This book is for beginners and intermediate trainees which is written by Marty Gallagher who has been a renowned powerlifting coach in 80s and 90s. In this book, he has shared various heart touching and inspiring stories of strength featuring great powerlifters of the history in a section titled 'Iron Essays'. The book also delivers information about the various training styles and the healthy and nutritious diet. The book also contains a section on the mental side of training and nutrition.       
The name of the book describes itself. Dan Austin who has become world's powerlifting champion nine times and Dr. Bryan Mann, A strength expert have written this book which is all about powerlifting. Powerlifting consists of three primary lifts i.e. Bench Press, Squat and deadlift.
The book includes a number of exercises to improve the power movements, mental strategies, planning and programming to increase strength and power. The writer has also disclosed their secrets to advance in the competition.
Are Your Kids Fighting? Teach Them MMA
This text offers a unique combination of practical and scientific knowledge. The book contains material about strength training and programming terms. It contains details about basic training principles like Fatigue management, Variation, Specificity, Powerlifting periodization schemes and Myths in powerlifting etc.
Scientific principles prove to be a guide for training problems and help you to create effective training programs to improve your strength and power.