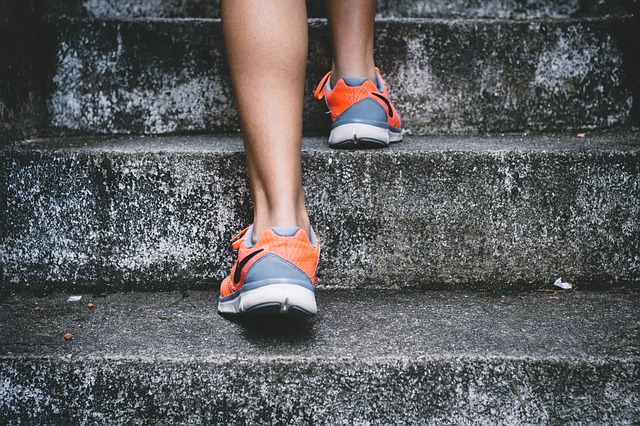 What is the best way to get a workout while having fun?
We all have played games and they are a lot of fun. And, now imagine exercising. No one wants to exercise because it is a painful task. Who would want to become sweaty and bear pain of lifting weights, tearing muscles through cardio and sprints, when they can simply sit on the couch and enjoy.
That's why it is important that you turn exercises into games so that you can play and workout while enjoying it.
Best Physical Activity Games for Adults
Here are a few of the best physical activity games that you as an adult can play to improve your workout and physical fitness while having fun.
Tag Game with Obstacles
The best way to start physical workout with partners is if you can turn it into a simple game. The best game is to play tag with obstacles. Think of it just like a parkour game where you will have to run over obstacles while tagging each other. This reminds me of the movie 'tag' where players tag each other even after growing old in their 40s.
Source: Independent.ie
A word of caution though. Make sure not to fall in any traps and play safe. In fact, traceurs around the world have started playing chase tag. A game similar to what I just discuss above.
[amazon_link asins='B07N177XVP,B0185S2NSK,B002UKJC20,B07BL36JD4′ template='ProductGrid' store='sj0b3-20′ marketplace='US' link_id='f62f4f2f-d247-487e-9e8d-c6d9bf54d06a']
In fact, there are many sprinting apps that you can use to play tag game.
Backyard Obstacle Course
If you have watched American Ninja, you will know what physical activity game I am talking about. Create your own obstacle course in the same way in your own backyard. Or, you can create the obstacle course somewhere else where you and your friends can easily play. There are not a lot of obstacle parks available in most cities of US, so you can set your own obstacle course.
Source: mykidsadventures
You can set your own level of obstacle course with rope obstacles, monkey bars, tire course, and pull up bars.
Now, the best way to play the obstacle course game is to create it time bound. So that you can play the backyard obstacle game with your friends without a problem. The one who does it in the lowest time gets to win a treat!
Twister Game aka Yard Twister
Another game that you can play with your friends is the yard twister game. The twister game is perfect for physical skills. It will not only help you stretch yourself but also increases endurance and stamina of the user. You can either play the twister game in-house with a large plastic mat that is spread on the floor or ground. Or, you can play the yard twister game in your backyard without problem.
Source: Abovealladvertising
The twister game is won by the person who is most stretchable and stays in his position for longer. Now, make the twister game even more challenging by make it time bound. This means you will have to play the game within the given time-frame.
Bonus: Tug of War
Another physical activity game that you can do for physical activity is the Tug of war game. You will need at least one opponent to do tug of war game. The fun part is that it can be a great way to improve your physical fitness through strength and stretches.
Tug of war is not only a famous game that is played at all levels but it is also a great way to kill boredom when on a vacation or a picnic party. Note: You can even do best-of-three to improve your physical fitness with the tug of war game.
Think More & Be Creative
These are just some of the physical activity games that I have come up with. You can even come with many more creative game ideas to improve your workouts and have fun while doing so.