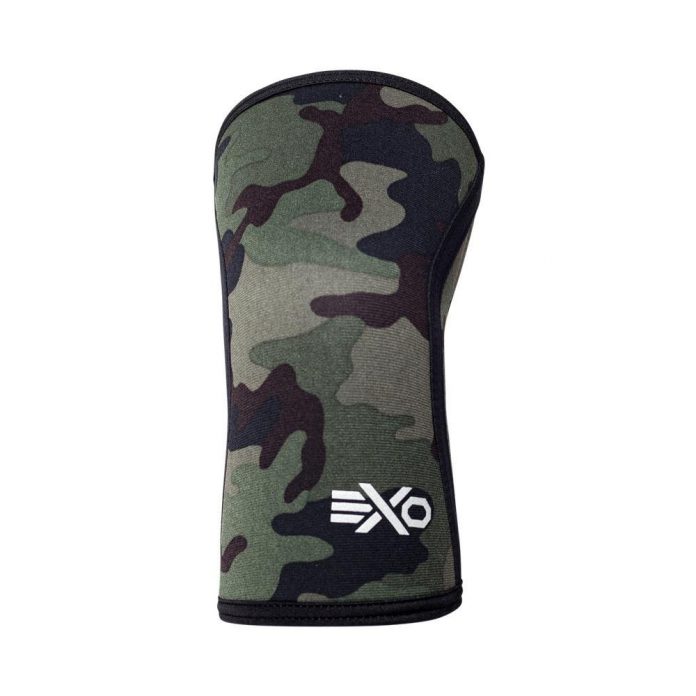 Most power, strength, and functional fitness athletes use knee sleeves as part of their training. They provide athletes the benefits of compression for improved blood flow and recovery from training and increased support during loaded motions and general warming around the knee and joint capsule.
ExoSleeve is a supportive gear company that makes neoprene knee sleeves (in various thicknesses and patterns), wraps (for the knees and wrists), weightlifting belts, and tape for weightlifting strength functional fitness athletes. I was eager to check out their knee sleeves, undoubtedly their signature item.
Continue further to read about the Exo Knee Sleeves review.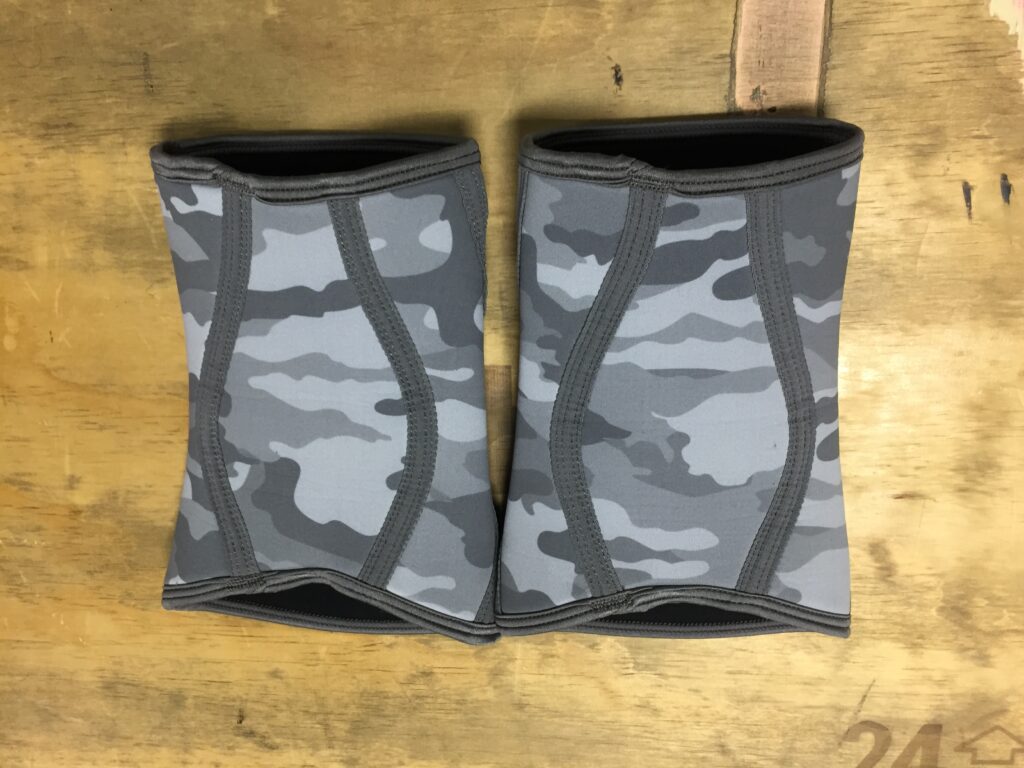 Buy ExoSleeve Knee Sleeves Online
Stability of ExoSleeve
For the most power, strength, and fitness sports, the ExoSleeve 7mm knee sleeves have a standard 7mm sleeve thickness. The 7mm sleeve is designed to support squats, snatches, and heavy cleans while also allowing for the flexibility required for light-load high-intensity WODs.
The ExoSleeve 7mm knee sleeves provided a good range of support for most lifters, but they did not feel as solid and supportive to me as other stiffer 7mm on the market. While most athletes will not have a problem with this, some may require extra rigidity and stiffness in the sleeve due to injury-prone knees and during heavy squat and clean training.
I found these sleeves to be quite supportive during regular snatch training, front squats at and over 80% for reps, and even heavy clean & jerks (80-90 percent of 1RM for doubles). However, they are not as supportive and firm as some of the other 7mm sleeves I've tested.
Buy ExoSleeve Knee Sleeves Online
Comfortability

of ExoSleeve
The sleeves are made of a 7mm compressible neoprene material and come in various designs, colors, and patterns.
The sizing of the ExoSleeve 7mm knee sleeves is comparable to those of other leading 7mm knee sleeves I've tried. The sleeves also have a tapered cut and fit and a flexible seam, which allows for a greater range of motion (squats, cleans, jerks, and snatches) without the added rigidity found in stiffer tube-like sleeves. Compared to stronger knee sleeves, these sleeves are also quite simple to put on and take off.
These sleeves were flexible and comfortable for high-intensity WODS (burpees, box jumps, cleans) and more formal Olympic weightlifting and squat training. The sleeves' tapered and compressed fit allows for smooth knee flexion while also preventing the knee sleeve from sliding up or down the leg, which is a common problem with other 7mm knee sleeves.
Buy ExoSleeve Knee Sleeves Online
Material Used for

ExoSleeve
The material is designed to resist odors and bacteria created by sweat and rigorous training sessions, and I've found that to be the case for the most part.
Having sleeves that are comfortable, washable, and odor-resistant is essential. While knee sleeves will always have a distinct odor as they ripen, these sleeves have withstood some sweaty and punishing training sessions. I do recommend washing them (all knee sleeves, not just these) every other week or so (or at the absolute least running them through the water/shower and letting them air dry) to keep the stink at bay in the long run.
Price of

Exo Knee Sleeves
ExoSleeve sells the sleeves in pairs for about the same price as a single sleeve from some of their competitors, making this a good alternative for athletes looking for support, compression, and comfort at a low cost. Both 3mm and 5mm sleeves are offered at a lesser price point.
Final Verdict: Should You Buy

Exo Knee Sleeves
Although these ExoSleeve knee sleeves are 7mm thick, I found that they provide less support than other 7mm knee sleeves, so if you're looking for a highly rigid and stiff supportive sleeve, this may not be the best option. Powerlifters, weightlifters, and athletes prone to injury would prefer a more rigid 7mm sleeve for training, as these felt somewhat less rigid in exchange for more movement and comfort. However, if you're searching for ongoing support during various training in a changing setting, this could be a suitable fit.
Most of my training consists of traditional weightlifting. I snatch 110-120kgs, complete heavy doubles and triple clean and jerks with 125kg+, then regularly leap into metabolic conditioning sessions with sleds, lighter motions, and bodyweight exercises.
These knee sleeves provided me with enough support and flexibility to meet the demands of my traditional weightlifting training and competition prep while still allowing me to do more varied and movement-based WODs. After reading this Exo Knee Sleeves review, you would have an idea that these might be the ones for you!
Buy ExoSleeve Knee Sleeves Online