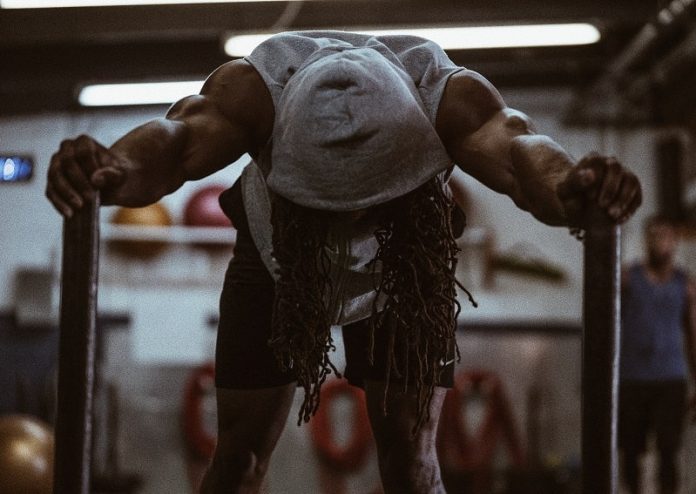 The vertical knee raise machine is the most helpful home gym equipment you can have if you want to have strong and shaped abs.
Keep reading further to know all about your purchase in this guide.
Is Using a Leg Lift Dip Station Right for You?
There are two forms of fitness equipment for home usage if you wish to do vertical leg lifts: vertical knee raise equipment and power tower.
Knee raise machines are solely good for ab exercises. They also come with dip bars. It's single-station gear. They're made to give the most relaxing setting possible while we concentrate on our abs, and there are no other potentially distracting gym stations around. They require minimal space. 
Power towers, also known as pull-up dip stations, are multifunctional machines that offer a variety of workout choices. A pull-up bar, dip handles, vertical knee raise station (VKR), and push-up bars are included in the towers. As a result, we can perform all of the most beneficial bodyweight exercises from the comfort of our own homes. They are, however, taller and have a bigger footprint.
Which Leg Lift Dip Station Should You Get?
If you want to conduct bodyweight training at home but don't have any equipment like a pull-up bar or a leg lift dip station, I recommend investing in a power tower. You'll get a machine that can handle all of your workout requirements. You/'ll save money and space by not having to buy all of the pieces for pull-ups, chin-ups, dips, push-ups, and VKR. 
If you already have the other exercise equipment suggested, the vertical knee raise machine is a good addition because it delivers a great workout.
Reviews of Top Leg Lift Dip Stations
Best Buy – Xmark Xm-4437.2 Vertical Knee Raise And Dip Station.
The Xmark XM-4437.2 is a commercial-grade device, which means it's composed of high-quality, long-lasting materials and offers the user optimal comfort.
Buy Leg Lift Dip Station Online
The frame is made of 14-gauge steel with a powder coat finish to prevent scratching. The maximum load it can bear is 300 pounds. 
The VKR's base is 49 inches long and includes thick rubber endcaps. The gap between the bottom bars is 25 inches. The thing will be extremely stable with such a large basement. There is no wobbling or tilting, which is crucial.
The arm pad and backrest are amply padded with tear-resistant Duraguard vinyl cushions for simple training. The pads are also extra wide to accommodate all users.
Because the height is 69 inches, we'll have plenty of room at the bottom when we mount it. When doing vertical knee lifts, this is especially advantageous for tall men. Shorter persons, however, should enter the VKR portion by stepping on the lower supports.
The distance between the dip station handles is 21 inches, which is normal. As a result, it is appropriate for the majority of us. At the bottom, there are additional push-up bars.
Pros
Durable and stable construction

Ample padding and comfortable design

Plenty of space inside

Pushup and dips handle
Cons
Large footprint so it doesn't wobble
Body-Solid GVKR60
The Body-Solid GVKR60 is another commercial VKR with good features. Only the dimensions and lifetime warranty for the frame and welding distinguish this model from the previous one.
Buy Leg Lift Dip Station Online
The footprint is smaller than that of Xmark. The base is 37″ long, while the space between the bars is 27″. There is no shacking since massive supports are fastened to the bottom.
The product's height of 60 inches allows for vertical leg lifts, while those higher than 7 feet may need to bend their knees slightly. Rubber covers the tops of the support bars, making it easier for shorter persons to fit inside. 
Pros
Compact footprint

Lifetime warranty

Easy mounting
Cons
Brief manual

Costly

No bars for push-ups
Ver & Dip Bars Rdx X1 Wall Mounted – Low-Cost And Adjustable
Another advantage of the RDX X1 is that it may be customized to your height because two independent bars must be fixed to the wall. This allows you to find the ideal distance between the dip bars and position them as high as you like.
Buy Leg Lift Dip Station Online
The bars are composed of heavy-duty steel and are 66 inches from the wall after installation. As a result, we have lots of space inside. The arm supports are leather cushioned and thickly padded and are located on the top of the bars. The vertical handles are 6.6′′ long and provide a comfortable grip.
Pros
Minimal space required

Adjustable height and width

Affordable

Comfortable padding
Cons
Careful installation required

No backrest
Buying Instructions for Leg Lift Dip Stations
Here are some things to look for when purchasing a leg lift machine.
The VKR's highest point. To allow enough space below for leg lifts, the arm supports should be at least 50 inches from the floor.
The basement is where it all happens. The machine is usually more stable the wider and longer the base is. Rubber caps at the ends of the posts also serve to keep the posts stable and prevent them from shifting. Supporters are also required to keep the uprights balanced.
Frame Construction: Steel should be used to construct the mainframe.
Back and Arm support: To keep the body comfortable, the padding on the pads should be dense and thick. 
Size: Will there be enough room for you to use it comfortably? Calculate a few feet in all directions.
Benefits of Buying Leg Lift Dip Stations
Vertical knee and leg raises are two of the most effective exercises for building core strength. The rectus abdominis (six-pack), obliques, hip flexors, and lower back are all strengthened by these exercises. In addition, because we must support our body weight, other upper body muscles are used.
Lifting the lower body instead of the upper body makes ab exercises more difficult because the range of motion is much longer. That stimulates the muscles better, which leads to improved strength and size. Moreover, it puts less load on the lower back.
Buy Leg Lift Dip Station Online