If you are a peripatetic, you have probably experienced knee pain at some point. While you consult your physician for proper medical treatment, knee support is one equipment that helps relieve the pain, allowing you to walk a bit longer.
What is Knee support?
Knee supports are braces primarily made from combinations of metal, foam, plastic, or elastic material and straps. Knee support and knee braces can be used before and after the injury. The specially designed padded structure protects a previous injury from further endangerment as well as protects the knee from future injury or risk of damage. 
Consider knee support as an assistant for your knees. Instead of using sticks to balance yourself, these knee support braces can help you stay upright, lift more, walk faster and climb higher without any external support.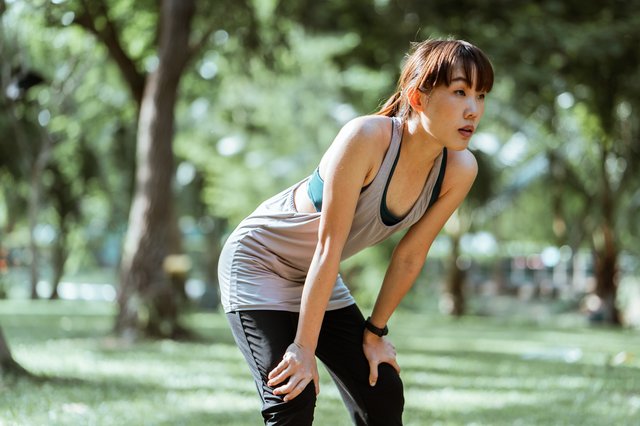 Check Out Knee Braces On Amazon
You must be thinking that knee support braces are only for special scenarios but that is not the case. These knee support braces can be of great help to anyone and in almost all scenarios. Whether you are taking a stroll in the park, walking your dog out, or any other activity that requires walking, knee support braces can be a great help.
Use these knee braces during your regular activities to improve your efficiency and reduce knee pain.
Why & When to buy knee support?
Being able to walk with full ease, turn, stop, and start again is absolutely crucial for a regular walker or hiker. The brace will provide slow, limited movement allowing the patient to gradually regain their range of motion. 
Knee Braces for Arthritis 
Knee braces have also proved effective for arthritis as it aids in reducing pain and inflammation. When choosing knee support, the feature that needs to be kept in mind is the level of protection it provides.
Source: Shopify
Let's see the level of protection chart of knee support braces to get a fair idea which knee braces you should buy.
Level 1 Knee Braces
Used for minor pain during regular activities. It can be chronic or not

Arthritis, Tendonitis and other problems related to knee pain are also covered by the level 1 knee braces
Level 2 Knee Braces
For minor and major ligament instabilities and problems

Helps with swelling, recovery and sprains

Helps with pain relief and other chronic conditions associated with knee pain
Level 3 Knee Braces
Post-surgery protection of knees

Major instability in walking or due to intense pain in knees during walking or other leg related work

Therapeutic recovery 
Who Needs Knee Support
A knee support can be of great help for anyone dealing with knee pain, but particularly for those who love being active. 
Walking, running, hiking, and weightlifting are some of the numerous activities knee pain can interrupt or limit. Knee braces can prove to be a real blessing for fitness enthusiasts. Many professional sportsmen and women across the world use these braces.
Source: Rheumatology Advisor
People who can benefit from knee braces and support include:
Old people who feel pain in their knees on a regular basis

People with weak knees who want to balance them and get more exercise. The knee braces can be great starters for these people.

People who have had surgeries but would like to continue their regular activities can be prescribed knee braces by the surgeons

Weightlifters who would like to protect their knees during heavy lifts

Runners who would like to avoid intense pain due to misplacement of foot

Hikers and mountain climbers who need an extra push for their lifts
Best Knee Support on Amazon
Knee braces and supports come in different shapes, sizes, intentions, and benefits. It is best for the users to consult their doctor about which type will work best for them.
Rymora Knee Support Brace Compression Sleeve is ranked # 1 among all the knee braces on Amazon. 
The product is specifically created for Joint Pain, Arthritis, Ligament Injury, Meniscus Tear, ACL, MCL, Tendonitis, Running, Squats, Sports.
It is a single wrap made with a blend of  63% Nylon, 19% Elastodiene, 15% Polyester, and 3% Elastane.
This composition allows for a full range of motion and the silicon top bands along the top edge ensure they don't slip – perfect for a wide range of activities/sports. Its targeted compressions will help encourage blood circulation, reducing inflammation/swelling, and speeding up the recovery healing process. 
It comes in a range of 7 different sizes to fit every size and mass.
For customers' satisfaction, it has been tried and tested on a mass scale worldwide.
The Bracoo Knee Support braces offer assistance for people who have had Arthritis, joint pain, or who have had injuries in the past few months and are on their way to complete recovery.
These Bracoo adjustable straps allow them to easily get adjustable strapping & breathable neoprene braces for knee support. They are slip-free and can be easily applied to your knees through extra thick neoprene.
We then have TechWare knee braces support. These are non slip comfortable neoprene adjustable knee braces. They are perfect for relieving from arthritis, tendonitis pain, and Open patella dual stabilizers. They come with bidirectional straps to affix the knee braces right on their position.
They have breathable moisture material so they don't make any sort of skin irritation. Moreover, these braces stay in their place due to their padding. They are perfect for pain, inflammation, and knee immobility.
When to Use Knee Braces
Despite all the benefits the knee braces have to offer, they should be used as and if directed by your doctor. Medical professionals have different opinions about the product. Some will recommend wearing a brace for knee pain while others do not consider it as a reliable pain relief method. According to them, it may do more harm than good. Scientific research hasn't given a clear answer, either. However, most of the people who use them regularly hold very positive reviews about these products as they actually seem to work for them.
Check Out Knee Braces On Amazon