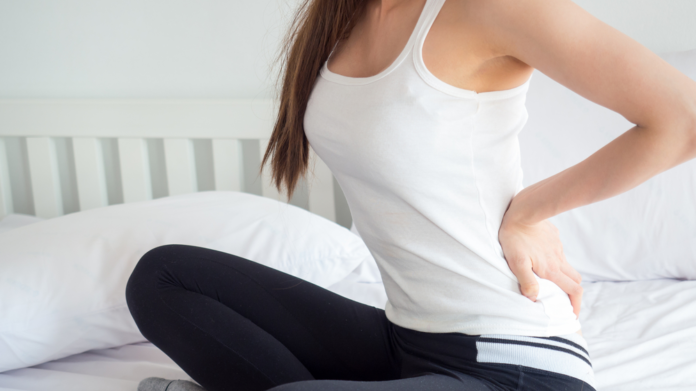 Does Mueller Lumbar Support Back Brace provide support and stability? Does it prevent injury to your back? Will it help you get rid of the pain medication that you are fed up with?
Back braces are designed to promote proper spine alignment and posture, limit the spine mobility in certain spine conditions, and can provide support during post-operative healing after back surgery. If you have lower back pain, you are not alone. It is the single leading cause of disability worldwide and the second-most common reason why people visit a doctor.
Back support brace is an easy way to provide support to your back, and also boosts your confidence that you have provided yourself with additional stability if required. Gym goers commonly use the back braces during heavy weight lifting exercises as the braces reduce the pressure on the spine and unwanted hyper-extension during overhead lifts.
Mueller sports medicine, inc. has been providing quality products in sports medicine since 1959. Its lumbar support back brace is ranked among the best back braces of 2020.
How Does Mueller Lumbar Work?
The back brace comes with a removable pad and eight supportive steel springs to provide firm support and prevent slouched position.

 It has a breathable, light-weight, elasticated back support that keeps the back in an extended position, relieving the stress on vertebrae, discs, and nerves hence relieving pain.

Has a tapered cut for comfortable fitting.

Two-fold layer configuration for customized fitting/dual layer wrap-around design makes it more effective.

It is available in two different sizes depending on the required waist measurement: 
Regular size (71-127cm).

Plus size (127-178cm).
Check Out Mueller Lumbar Back Brace Online
Back Pain Conditions – How Mueller Lumbar Helps
Here is a list of back pain conditions that Mueller Lumbar back support can help relieve.
Muscle strain and tension
Back brace can help alleviate lower back muscle strain as it reduces pressure on the spine and relaxes muscles. It also provides heat to muscles and results in relieving muscle tension making it ideal for sprains and spasms.
Osteoarthritis
Decreased micromotion and pressure on affected facet joints, relieves pain, making everyday activities easier.
Lumbar Orthosis 
Helps in reducing lumbar orthosis.
Spondylolysis
Allows the fractures to heal and decreases pain.
Postoperative healing
The reduction of excessive movement and stress on the vertebral column promotes the healing process.
Spinal stenosis
The brace can help in reducing the pressure on the lower back by shifting it to the abdomen, preventing nerve root irritation and pain
Lumbar Herniated disc
A slipped or herniated disc can be stabilized and further damage can be minimized by use of this back brace.
Posture control
It provides firm support and stability to the lower back. Reduces load on the lumbar spine (L1 – L5).
Other medical conditions related to the vertebral column include vertebral compression fractures, spondylolisthesis, posture-related back pain, sciatica, degenerative disc disease.
Check Out Back Braces On Amazon
Factors to Use Mueller Lumbar Back Brace
Use the back brace as advised because improper use can make the problem even worse.

Overuse may lead to worsening of the condition.  or excessive use may lead to muscle weakening as it means less work for core muscles.

Choose a back brace that fits you or uses an adjustable one like Mueller adjustable lumbar back brace with a removable pad.
How to Use Mueller Lumbar Back Support
The Mueller lumbar is an adjustable back brace that you can use to relieve lower back pain from strains, sprains and muscle spasms. It comes with double layer design that allows a customised fit and adjustable compression for the abdomen area and the lower back. It can help you get relief from injuries and strenuous activity and keeps you more active and upright.
Will Mueller Lumbar Back Support Help Back Pain?
The purpose of a back brace is to help unload weight normally placed on the lower back. It reduces the pressure on the spine joints, discs, and muscles. This means you will get less pressure on the lower back that reduces muscle tension and relieves from pain. By reducing spinal pressure, you will feel more active and are less prone to injuries.
Can Mueller Lumbar back Support Weakens Back Muscles?
There have been debates in the past that Mueller Lumbar can weaken the back muscles. However, that is not the case. In short, the mueller lumbar back brace or any back brace for that purpose prevents back pain and improve posture. 
Since back braces hold your back in the best position, they can easily prevent strain while you're sitting and standing. 
Check Out Mueller Lumbar Back Brace Online
However, excessive use of a back brace can actually lead to muscle atrophy that weakens the back joints. To solve this problem, only wear back braces for some time each day.
This way you will be able to distribute the weight and your core will also learn to handle most of the weight. It is a win-win for both.
All things considered,  Mueller lumbar back support brace can be of great help on days when you require quick relief from back pain due to spinal ailments or if you are planning on doing some strenuous activity like lifting heavyweights. But misusing or overusing it can turn your friend into your enemy. Therefore like every other healthcare device its careful use is necessary for maximum effectiveness.