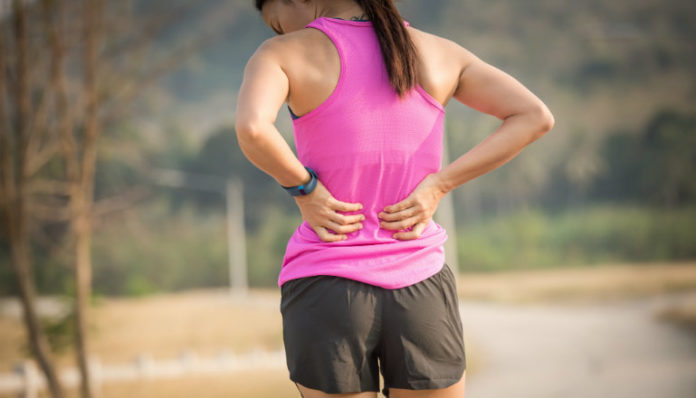 We all want to look fit, active, and especially straight and tall. But most of the time we don't. Why? Because our body gets into a bad posture and it is too hard to bend it into the way it was. Bad postures can have varied effects but they can be harmful for us. They can lead to chronic pain in the back, constant stiffness, and a jolt in our self-confidence. 
They can also stem because of injuries, lazy habits, or just genetic transfer. In all these cases, bad posture can lead to an imbalance. So, what is the solution to correcting bad posture?
That's what this blog is all about. In this blog, you will learn about the best posture corrector braces for back and neck that you can use to improve your lifestyle and get back to a healthy and correct posture in a short time.
Which Posture Corrector Braces To Choose?
The bad news is that there are a lot of posture control products already available in the market. All posture control products promise the same thing i.e. improve someone's posture. But do they all work? Nope. 
So, we prepare this list by reading reviews of people who actually tested these posture corrector braces and experienced positive results.
List of the Best Posture Corrector Braces
So, without further wait, let's learn about the best posture corrector braces that you should be using for improving your back posture.
Evoke Pro A300 Posture Corrector Braces
Are you looking for a reasonable posture corrector that you can conceal beneath the clothes? The Evoke Pro A300 is your ultimate choice. It has a sleek figure 8 design composed of the most comfortable, breathable and skin fitting material. The corrector has a wide piece of fabric at the back that fits perfectly between the shoulder blades and adjusts the pressure. You can adjust the tension and position of your corrector with the help of the padded Velcro straps. The straps fit perfectly in your arms without hindering and arm movements.
The evoke pro corrector comes in different sizes so you can choose according to your body size like regular, large and even extra-large. One of the shortcomings of this corrector is that it sometimes irritates the skin under the arms but that can be overcome by adding a cushion under the straps.
Marakym Posture Corrector
The Marakym posture corrector is another great pick for those who want an aligned spine and back. It is extremely comfortable to wear and lightweight so you don't feel a thing while doing your everyday chores, wearing your corrector. The corrector is composed of a super comfy neoprene fabric that is exceptionally gentle on the skin. The flexible Velcro straps can fit various sizes so you don't have to worry about the size chart. However, it is convenient to have a helping hand if you're using it for the first time.
[amazon_link asins='B007595TKU,B0090OKG38,1623368111,0736073922′ template='ProductCarousel' store='sj0b3-20′ marketplace='US' link_id='93b15f7f-9b58-4a52-b958-adbad9ecb672′]
The Marakym posture corrector notices your slouching posture and corrects it immediately, aligning your muscles and rectifying your body. It comes with a complete "How-to" guide and a chic carrying bag to plop the equipment in when not in use.
Selbite Posture Corrector Braces
Looking for a pocket-friendly posture corrector to help you train your walking posture? Here is what you're looking for, the super affordable and dandy  Selbite posture corrector. 
You can slide your corrector under your clothing and nobody will have a hint. The soft latex-free material and the padded straps make it the most admired posture corrector among many. 
Back Brace Posture Corrector Braces
If you have back and shoulder pain issues along with posture problems, don't wait to get your hands on the back brace posture corrector. It eases back pain and aligns your spine to give you an upright posture. The flex guard support BackBrace, as obvious from the name, braces your back and shoulder muscles releasing pressure from the sore muscles. It comes in all sizes from XS to XL so people can make a choice according to their sizes.
Though it is a little heavy and noticeable to wear under your clothes that doesn't matter as long as a device is this much magical and therapeutic. 
It is the most adored posture corrector among people with severe back and spine pain. So pick your BackBrace posture corrector today and train your spine to be in the most perfectly aligned posture.
Upright GO Posture Trainer and Corrector Braces
This high-technology posture corrector is precisely a device that sticks to your back and vibrates as your posture starts to misalign. No straps, no fabric, no hassle, just a tiny device that sticks on your back and enables you to improve your posture and slouching. One small flaw of this posture corrector is that it is sometimes difficult to stick to your back. But you can use double-sided tape to cater to this problem. 
The upright Go posture corrector has an eight-hour battery so you can't expect it to help you all day. But it is still the best choice for office-going people. Moreover, it has these cool advanced features that can tell you the details like time of slouching and your posture correction progress.
Leonisa Perfect Everyday Posture Corrector Underwire Bra
This corrector is specially designed for women who want to make their posture on point. It's like a two in one combo, a bra that's also a posture corrector, sounds cool? Right! Well, that's what a Leonisa perfect everyday underwire bra is. 
It comes with an embedded crisscross support panel and straps that fit perfectly and keeps pulling the shoulders back to maintain your posture. You can wear this bra all day long once you get used to wearing it. But it is advised to start with a smaller period of time to avoid any pain and discomfort.
BetterBack
BetterBack is a portable and lightweight posture corrector which deals with the misaligned lower back. BetterBack not only helps in correcting the posture but it also combats back and lower body pain. The straps wrap around the knees giving the perfect balance to the lower back. 
Use this corrector for just 15 minutes a day to get that perfect sitting posture. Afterwards, you can fold it and keep it anywhere as it is very portable and compact.
Should You Sleep With Posture Corrector Braces?
You can sleep while wearing the posture corrector braces but they can be really uncomfortable. You will be moving from one side to the other during sleep and the posture correctors are rather stiff. They will constantly cause problems for you and you will wake up restless. It is better if you put them off before sleeping.
[amazon_link asins='B007595TKU,B0090OKG38,1623368111,0736073922′ template='ProductCarousel' store='sj0b3-20′ marketplace='US' link_id='93b15f7f-9b58-4a52-b958-adbad9ecb672′]
Are Posture Corrector Braces Safe?
Posture corrector braces should not be used for extended time periods. They are specifically made for people who spend prolong hours in one position such as office workers in desk jobs. Or factory workers who say long in a single position. These posture corrector braces can help them maintain a firm body structure and a strong back.
These posture corrector braces are completely safe to use and do not hinder progress. However, if you wear them for extended periods they can weaken your muscles. So, make sure to use them sparsely and only when needed.