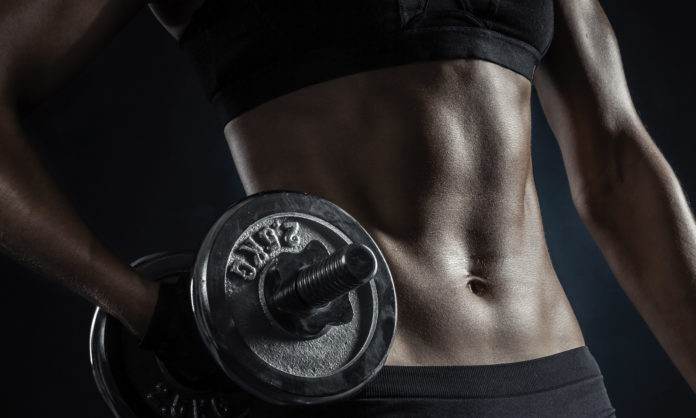 A home gym does not have to be fancy or high tech. You do not need treadmills and cross trainers and heavy machines to get a decent at-home workout. If you have limited space or have a home gym that doubles as something else, then you might not want to have large pieces of unwieldy equipment. Here are some suggestions on how you can build a home gym with limited available space.
Foldable Fitness Equipment 
Invest in equipment that can be folded up and put away such as foldable power racks or weight benches. Foldable equipment tends to be more lightweight and easier to move, meaning you can set it up ready for your workout and put it away again afterwards. You can even get compact, foldable cardio equipment such as folding exercise bikes or compact under-desk treadmills. This is perfect for a spare room; you can leave the gym set up most of the time but easily clear it away when you have a guest staying over. Obviously, if you plan on keeping this equipment stored most of the time then you need to ensure that you have sufficient storage space.
Folding Treadmill for Sprints & Running
Kettlebells and Dumbbells
Kettlebells and dumbbells are great pieces of exercise equipment and can be used for full-body workouts. You do not need those huge exercise machines they have at the gym, in fact, some of the best workouts you can do involve free weights or dumbbells. The best part is that they take up hardly any room and can be easily stored just about anywhere. They can also be catered to just about any fitness level, simply buy a set of dumbbells with varying weights and build up your strength or share them with others in your house.
BodyTech Dumbells worth $295
Yoga Equipment
Yoga equipment like exercises balls or a yoga mat do not take up much room at all and can fit in any room that you decide to do your workout in. If you have done yoga before then you know that it is a great form of exercise and can work all your muscles as well as have a calming effect and improve your overall state of mind. This equipment can also be used for various other forms of exercise instead of just yoga, it is versatile and essential for any home gym.
Yoga Equipment for Newbies
Resistance and suspension training
Resistance bands and suspension training equipment that can be attached to a doorway are both lightweight and inexpensive. These pieces can be stored in a drawer or a cupboard and even taken with you when you travel for a perfect on the go workout. Introducing resistance bands to your usual workout is recommended to anyone as it helps to build your muscles without putting too much strain on your joints or putting your body under too much pressure – they are also much lighter and easier to store than traditional weights. Do not underestimate the power of simple equipment, just do the research into the best workouts and you will soon find your ideal exercise regime.
Resistance bands in different lbs
Elliptical Machines
If you prefer elliptical training to biking, the Elliptical Trainer are your best option in places with limited space. You can choose small elliptical machines that are compact unlike traditional ellipticals and are one of the best exercise machines to fit into a small space.
Elliptical machines for small spaces