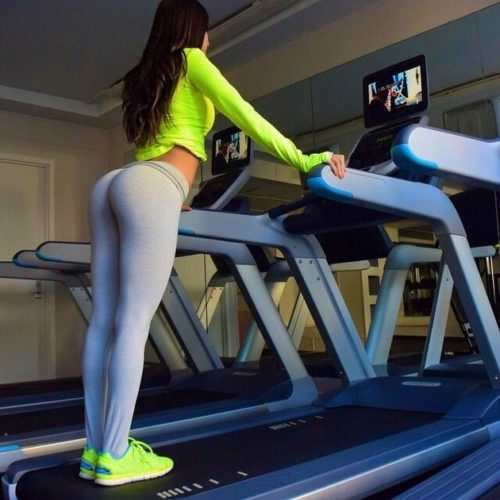 A list of Walking treadmills that you can easily use at home. Best fit for old people who want to stay active and efficient. Read the whole review of best rated walking treadmills on Amazon.
My friend's grandfather can't jog. A few years ago he could, but now his legs are too weak for that. He can walk briskly sometimes but he starts to phant whenever he does it for a few minutes. But if he doesn't walk, his legs will become even more weak.

My friend installed a treadmill for him to walk on because he can't always go out of home to walk. There is just so much traffic these days.
The purpose of writing this article is to introduce old people to the concept of walking at home by using a simple treadmill. Treadmills come in all shapes and sizes. More often, they are used for brisk walking, jogging, and even running. But hardly anyone uses the treadmill for walking. In fact, most of these treadmills are made in such a way that they offer the best value for the money to the runners.
Using Treadmill for Walking – How to Choose One
Walking is a great low-impact activity and you can easily do that on your home treadmill. The treadmills offer comfortable, ergonomic designs where everything is in an arm's reach. These are ideal for people looking for budget-friendly trainers with comfort and performance features tailored specifically for walking.
What's Your Fitness Objectives
Old people just want to remain active. They don't want athletic performance, or unique body, they just want all their organs to be in working order. And that is the purpose of these walking treadmills.
Knowing how you will use your treadmill is important when you are trying to figure out which one is the best for your money.
Budget for Walking Treadmills
An expensive treadmill machine will have a strong build, a larger running surface, and probably a long warranty. It may also come with a running belt with incline option.
But you don't need all these features in your walking treadmill. Plus, they will come with a hefty price tag.
As a general rule, if you are using your walking treadmill, you will need a 50″ belt length at a minimum. If you are a tall person, you can also do with 60" belt length.
You may also want a display monitor that's simple to read and operate. A user-friendly treadmill machine will allow you to quickly turn the unit off and on, or to change the settings during your workout.
1. Goplus 800W folding Treadmill
It is very important to run and walk if you really want to stay in shape and that is why you need to buy a suitable treadmill. Goplus 800W folding Treadmill has all that you need to set up a small gym in your home. The equipment is foldable & constructed of heavy-duty steel and a powerful motor. The emergency stop button is present on the handrail ensuring safety. It features a multi-function LED display and handrails. It is very useful for aged people who want to burn calories and live a healthy life without rushing to the gym but working out just by walking in the home.
Buy Goplus 800W Treadmill Machine
Benefits
Benefits of Goplus 800W folding Treadmill machine for walking are given below.
Robust Construction
The machine is sturdy and reliable enough to take you to years without hassle. It has high-quality steel construction and 220 lbs weight capacity.
Foldable and Safety Guaranteed design
Goplus 800W treadmill has a space saving design which is foldable and therefore you can place it anywhere after using it. The design is assisted with a safety key and a clip connection you and the machine. There is an emergency stop button on the handrail which double protects you.
Built-in Program
There are 12 built-in exercise programs which will help you throughout the workout burning more fat and strengthen your heart.
ProGear HCXL 4000 Treadmill is one of the best-rated treadmills for aged people who want to do fitness exercise in their home gym. The ProGear feature extra-long handles for safety. These handles are two times longer than the normal treadmills. Moreover, It has an extra wide 20-inch belt which is usually found in fitness clubs. The 1.5 HP  electric motor lets you run noise free.
It is top rated because it is easy to use and has a wide track where the tall and giant people can move freely with a weight capacity of 400 lbs. It is well-cushioned which minimizes injuries having top speed of 4.0mph suitable for the users aging above 50. Moreover, It comes almost fully assembled.
Buy ProGear HCXL 4000 Treadmill
Benefits
Benefits of ProGear HCXL 4000 Treadmill machine are given below.
User-Friendly
The ProGear 4000 has easy to use controls and adjustments which is a plus point. The speed control buttons and the start and shut down button is present on the handrails.
LCD Display
ProGear 4000 is equipped with a  large display where you can easily track record of time, intensity, calories burnt, speed and heart rate, etc.
Manual Incline
The manual incline helps the user to increase the intensity of the workout which results in burning more calories effortlessly.
3. Weslo Cadence R5.2 Treadmill
Weslo cadence is another good choice for agec people.This unit is very well-cushioned and padded and therefore helps you minimizing injuries. It has a large console but the walking area is a bit narrower due to which it is not suitable for the giant users. Weslo Cadence has a space-saving design with a powerful 5hp electric motor and comfortable cushioned belt.
Buy Weslo Cadence R5.2 Treadmill
Benefits
Benefits of Weslo Cadence R5.2 Treadmill machine for walking are given below.
Extra Cushioning
The machine is well padded and equipped with an extra cushioned belt which is comfortable enough for the senior users. The cushioning system reduces the impact of heavy workout on the joints and knees.
Space Saving
The machine is compact enough and saves your space, therefore, it is most suitable to be placed in a home gym.
Large Sized LCD
It has a large sized LCD display helping you keep the record of the time, speed and heart rate, etc.
The best feature of this treadmill is its safety technology which differentiates it from other peers. It is equipped with 1.5 HP high torque electric motor with adjustable speed of 4 MPH.Its has extra long handles which are especially designed to ensure safety. The treadmill is equipped with a foldable frame with 400 Lbs weight capacity and adequate warranty.
The safety technology it possesses is very well suitable for those who are aging more than 50 and therefore it is chosen by those who are safety conscious.
Buy Exerpeutic TF1000 Treadmill Machine
Benefits
Benefits of Exerpeutic TF1000 treadmill machine for walking are given below.
Robust Construction
Exerpeutic TF1000 has a robust steel construction which  is durable enough to be used for years.
Wider Belt
It has a wider belt of 40 inches more than that of the normal treadmills.
Transportable
The machine is foldable and can be transported anywhere as it is equipped with moving wheels.
ProForm performance 600i is a very good choice with many advanced feature in an adequate price. It comes with a 2.5 CHP motor and bluetooth option.You can adjust the incline upto 12% and speed upto 12 mph.Moreover, It offers 22 built-in workout applications.
Buy Proform 600i Treadmill Machine
Benefits
Benefits of ProForm Performance 600i treadmill machine for walking are given below.
Space Saving Design
The machine is foldable and space saving.You can place it anywhere and folds it up to make the space.
LED display and Tablet holder
Equipped with a bright LED display and tablet holder making your running experience comfortable.