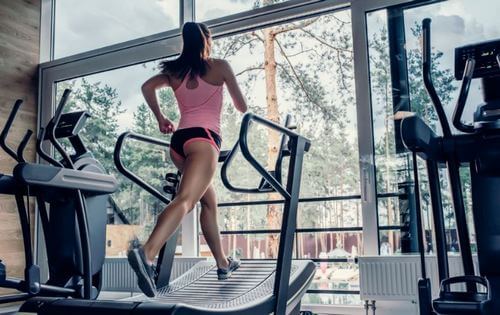 Treadmills are a necessary home gym equipment one should use in order to add beneficial cardio exercises in their lifestyle.
In fact, research has shown that running for a few minutes each day can reduce heart diseases and obesity. Business Insider recently did an article on how running can help boost heart rate and reduce the risk of diseases. It says, "it significantly improve physical and mental health. As a form of aerobic exercise, running can reduce stress, improve heart health, and even help alleviate symptoms of depression. Some researchers think running may be so good for us because it's something we evolved to do."
But since most people cannot run everyday due to their work routines, they can easily run at home using a treadmill. In this article, we will discuss some of the best treadmill brands that are suitable for your home gym.
So, let's get started learning about them.
List of Best Treadmills Brands for Home Use
We have created the list in a format so that you know what are the top rated treadmill brands in the market right now.
ProForm proves to be a reliable treadmill in a lesser price as compared to the other brands having similar features. It offers 30 built-in exercise plans you can choose from according to your physical need and heart rate. The commercial grade 3.0 CHP motor offers a great 12 MPH speed for a healthy workout while automatic incline also assists a better workout than any other treadmill without inclination. The treadmill is equipped with a cooling fan, heart rate monitoring sensor and MP3 compatibility for a comfortable experience throughout the workout.
Features of Proform Treadmill
3.0 CHP commercial grade motor

12 Mph speed at max.

Heart monitor

MP3 compatible

Cooling fan

Foldable Treadmill for Small Spaces

Bluetooth connectivity

30 built-in workout programs

Tablet holder

350 lbs weight capacity
It you need a sturdy, low noise foldable exercise treadmill then this treadmill is the best choice for you. Horizon Fitness T101-04 is rated as the best buy by the Treadmill doctor and The Good Housekeeping institute. It offers 10 Mph speed with 10% incline to assist your home gym experience. There are 30 built-in exercise plans one should choose from according in order to reach his fitness goals. The machine is equipped with an MP3 player with the sonic sound speakers on the console for the enjoyable workout experience and also a heart rate monitor. It has a robust construction ensuring its durability. The 2.25 CHP motor provides a calm and quite workout in your home.
Features of Horizon Fitness Treadmill
Foldable treadmill with 2.25 CHP motor

Offers 10 MPH speed

10% Incline

20 x 55-Inch belt size

30 built-in programs

Pulse rate monitor

Sonic sound speakers with MP3 compatibility

1 year warranty for parts and lifetime warranty for motor and frame

300 lbs weight capacity

.
Buy Horizon Fitness Treadmill Machine
Sole F80 is a commercial grade unit with 3.5 CHP powerful motor offering 0.5-12 MPH speed and 0-5 % incline. It is equipped with pulse grip and chest strap heart rate monitoring. It has a 7.5 inch LCD display , cooling fans and MP3 compatible sound system for the comfortable exercise experience.Moreover it offers six standard programs, two custom programs and two heart programs but 10 workout program are limited and the user may tend to download more which is not possible in this model. Sole F80 comes with a wide deck for the giant users providing them more space to run. The treadmill is padded with a cushioning system that makes your workout pain-free minimizing injuries. However handrails are provided but they are not longer enough for some users.
Features of Solo F80 Treadmill Machine
3.5 MPH powerful motor.

Top speed is 12 MPH.

Bluetooth compatible model

Built-in cooling fan

Accessory tray is provided

Bluetooth compatible speakers
Buy Solo F80 Treadmill Machine On Amazon
Life Fitness F3 Treadmill Machine
Its an easily foldable home gym equipment which offers convenient storage. The shock absorption technology differentiates it from its peers. It comes with a choice of two console i.e, Go console and the Track console. The Go console is the basic option consisting of thirteen workout programs while the track console provides connectivity to the smart devices via the fitness apps. Here you can also design your own workout program according to your workout need. Life Fitness brand is one of the most prominent treadmill brands in the US. Its brand logo is known for its reputation. If you are looking for a quality treadmill, look no further than Life Fitness treadmill machines.
Another smart feature is the lesser energy consumption, It automatically reduces the power consumption when not in use. Even after all these value added features life fitness f3 is not suitable for those who are tall because it has a shorter track as compared to some other competitors.
Features of Life Treadmill Machine
3.0 HP motor

10% to 20% incline

13 built-in program

350 lbs weight capacity

Running area is 55'' x 20"
Buy Life Fitness F3 Treadmill Brand On Amazon
NordicTrack is a commercial grade unit having a good customer rating. It is one of the best treadmill brands for home use because of the wholesome workout experience it offers to the user. It has a robust 3.75 CHP low noise motor, iFit coach and bluetooth compatibility assisted with a power incline to burn more calories.It comes with a 10'' bigger smart touch screen for internet usage. You can check your email, watch TV and check the calories burnt and also use social media. Moreover you can access your iFit coach to obtain the fitness goals.
The best thing about the machine is that it has 38 built-in workout programs designed by the best workout trainers which will guide your through your workout in order to reach your fitness goal. Moreover, It keeps track of the heart rate, has dual cooling fans, tablet holder to hold tablet or a book and you can also stream the music of your choice anytime on internet, however, its assembly is a bit difficult task and more than one people may be needed to move the machine.
Features of NordicTrack Treadmill Machine
3.75 HP powerful motor

Upto 15% incline

Speeds up to 12 MPH.

300 Lbs maximum weight capacity

22''x 60'' running area.

Lifetime warranty on the motor and frame.
Buy NordicTrack Treadmill Machine
What's Next? 
So, this was the complete list of best treadmill brands for home use that you can buy online. As you can see, all these treadmill running machines have positive reviews. They are also affordable at around $500. So, make sure to read more about them and buy the one that offers best value for the money.
If you need to know more about best treadmill brands for home use, simply comment below.