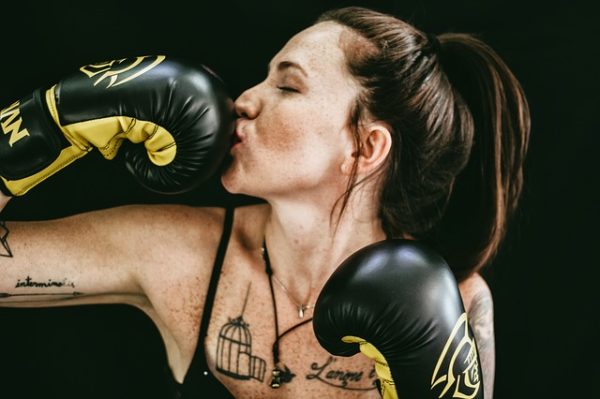 Let's say you're considering making a living as a mixed martial artist. Then, it's important to gauge your expectations for how much money you can generate from this activity realistically.
How much do amateur MMA fighters earn, exactly? To sum up, here is the solution.
An amateur MMA fighter can make as much as $600 for a single fight.
At the bottom end of the MMA pay scale, fighters might receive $300 just for showing up to a bout and another $300 if they come out on top. More fights means more exposure, which means more money from ticket sales.
Please be aware that the topic of UFC fighter salaries will not be discussed in this article. Everything you read here will pertain to MMA fighters who are not professionals.
What Do Low-Level MMA Fighters Get Paid Per Fight?
In their first few bouts, a low-level professional MMA fighter might expect to earn $300-500 each fight. They may also profit from the event's ticket sales, which can vary substantially depending on how many tickets they can sell directly to maximize their cut.
Most MMA fighters making their pro debut may expect to earn $300 just for showing up and another $300 if they win the bout.
After a few bouts, a low-level MMA fighter may expect to earn an additional $100 each fight on top of their appearance and winning pay, possibly earning $400-500 for appearing and another $400-500 for winning, totaling $800-1000.
The boxer may earn much more money if they can draw a larger crowd to the event.
The majority of amateur and low-level MMA bouts take place in tiny local gyms around the United States. They depend on selling tickets and attracting a crowd to the event.
This enables boxers to earn more money just by getting butts in the seats. By increasing their proportion of revenues from the event's total ticket sales, they may raise their overall share of the pot.
Starter MMA fighters usually make around $200-$300 per fight. However, if they are fighting in a larger promotion, they can make up to $1,000 per fight.
There is no set salary for Starter MMA fighters, as their earnings depend largely on factors such as experience, wins/losses, promoters, and fight purses. However, it is not uncommon for newer fighters to earn around $30,000-$40,000 per year, while more established fighters can make upwards of $100,000.
How Much Do Rookie MMA Fighters Earn?
Beginner MMA fighters may expect to earn between $100 and $300 for their first professional bout. They may fast make $300-500 or more after a few bouts. Their bout will most likely be with one of the lesser MMA companies, some of which do not even air on television.
The early stages of professional MMA may be the most difficult for a growing fighter. Earnings are exceedingly low, making it hardly "professional."
Most fighters at this time will have a job that they must juggle between preparing for a bout and, on top of that, winning is critical to spreading knowledge of their identity and beginning to establish a fanbase.
MMA isn't only about who wins but also about who can accomplish it with the biggest show and draw the most attention. Conor McGregor is able to make the kind of money that he does for a reason.
A new fighter who is signed to the UFC may receive a base salary of $10,000, while a more experienced fighter may receive $50,000 or more. However, both fighters may also receive a portion of the pay-per-view sales, which can significantly increase their earnings.
How Much Do Amateur MMA Fighters Earn in a fight?
An amateur MMA fighter may often fight for free in order to get experience and test their talents or to benefit a charity cause. However, in low-level amateur events, fighters sometimes only get a participation compensation of $100-200.
It is typically not until they advance in their careers that they can earn more than this. The better they battle, the more possibilities will come their way.
Before any fighter can reach the heights of the UFC, the world's largest mixed martial arts event, they must first compete in amateur fights. The IMMAF is normally in charge of amateur MMA competitions.
Fighters in amateur MMA or even boxing may begin with little money at all. They are passionate about the sport and compete in charity bouts or "exhibition" type fights to put their talents to the test and build a reputation for themselves.
The fighter will not be considered for local events where they may become pros until they have proved themselves in several amateur battles.
However, each combatant must begin somewhere. Earnings may take some time to accumulate and will most likely depend mainly on event tickets and sponsorships.
Indeed, many amateur-level boxers rely on sponsorships merely to keep up their training and attend contests. Many amateur boxers will continue to work full-time until their fighting career takes off..
Yes and No. Professional MMA fighters can make good money. The top fighters in the sport can make millions of dollars per year in prize money and endorsements. However, most fighters make much less than that.
The average fighter earns a few thousand dollars per fight, with the majority of that money coming from win bonuses. So while a few fighters make a lot of money, the vast majority of fighters earn a modest income.