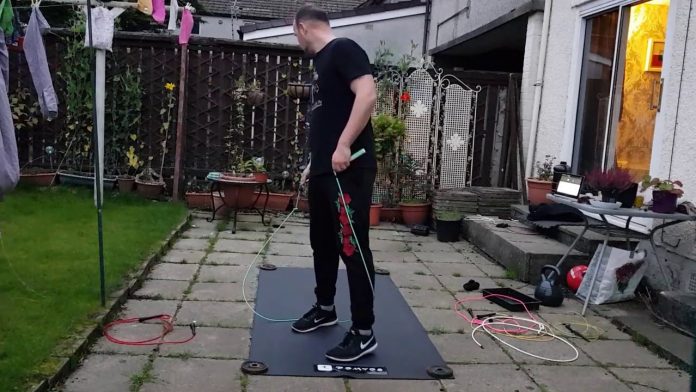 A healthy back is one that is strong. Regular back strength exercise may help to extend the overall lifespan and health of your back throughout your life. There are several techniques to strengthen the back, and one of the most common is to use back extension machines to train the lower and middle back in particular. Back extension machines are intended to strengthen the hamstrings, glutes, and lumbar, all of which are important for core stability.
Back extension machines seem basic from a distance, yet they are all made somewhat differently. Some, for example, are better suited to novices, while others are intended to be a bit more advanced. In this roundup, we look at the top back extension devices for various uses.
Five Best Back Extension Benches You Can Buy Today!
The Valor Exercise CB-13 Adjustable Back Extension is an excellent choice for fitness enthusiasts looking for a dependable and accurate back extension machine comparable to those seen in commercial gyms. This machine is made of strong grade 12-gauge steel and can hold up to 350 lbs.
Pros
Strong and dependable 2-inch-by-2-inch 12-gauge steel construction frame.

Dual padding provides comfort for a wide range of actions.

The frame has a three-year guarantee, the padding has a two-year warranty, and the popper pins have a one-year warranty.
The Soges Multi-Functional Adjustable Bench is an excellent piece of training equipment for anyone looking for variety in their investment. The adjustable bench's back extension may be removed, allowing you to utilize it as a genuine back extension machine or an adjustable bench.
Pros
An adjustable bench and removable back extension make this a versatile piece of equipment.

The powder-coated metal frame can hold up to 660 pounds.

Back extension and bench pads improve total comfort.
We recommend the Finer Form Upgraded Multi-Functional Bench for the thrifty workout fanatic. There is a lot of bang for the buck with this back extension and an adjustable bench, which has a sturdy build and can provide flexibility to any home gym.
Pros
A strong structure that can withstand up to 600 lbs.

Varieties are accommodated with the versatile back extension machine and an adjustable bench.

This is a comfy alternative because of the high-density foam cushioning.
If you're a workout fanatic with little floor space, the Stamina Hyper Bench is a wonderful, straightforward choice for doing back extensions. This equipment may be folded up and used for simple abdominal and back exercises.
Pros
Steel frame provides a solid foundation.

The pad is made of strong stitched vinyl upholstery.

Folds up for convenient storage.
The CAP Strength 45 Degree Hyperextension is an excellent choice for the fitness enthusiast looking for a full-back extension machine that does not need a complex design. This machine is well-made and comes with three adjustment options.
Pros
Back extension machine with three height adjustments.

Steel structure and soft cushions.

A reasonable cost for a back extension machine.
Are back extension benches good?
Some people find back extension benches helpful for strengthening and toning the muscles in the back, while others find them uncomfortable or unnecessary. Ultimately, it is up to the individual to decide whether or not a back extension bench is right for them.
Which back extension machine is best?
There is no one 'best' back extension machine. Different machines will offer different features and benefits, so it's important to choose the one that best suits your needs. Some factors to consider when choosing a back extension machine include the weight capacity, range of motion, and adjustability.
Is a hyperextension bench worth it?
Yes, a hyperextension bench is definitely worth it.
The benefits of a hyperextension bench are many, including:
1. Increased flexibility in the lower back and hamstrings
2. Strengthening of the lower back muscles
3. Increased blood flow to the lower back
4. Reduction in lower back pain
5. Prevention of lower back injuries
6. Improvement in posture
Back extensions are a great way to strengthen the muscles in your back and improve your spine health. Some people may find that back extensions help to alleviate pain in their spine, while others may find that they do not provide any benefit. Ultimately, it is up to the individual to determine whether or not back extensions are helpful for their particular situation.
It depends on factors such as your fitness level, goals, and how your body responds to the exercise. However, generally speaking, doing back extensions 2-3 times per week should be sufficient for most people.