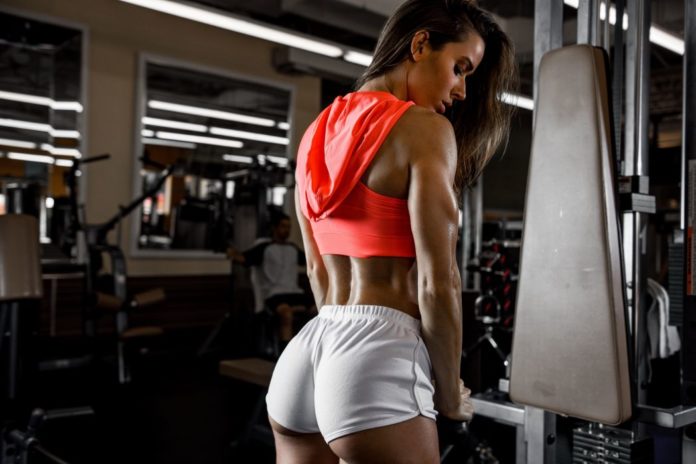 Don't want to visit the gym today? Or, don't have a proper gym near you? Well, you can create your own home gym with these fitness workout mobile apps. These are perfect for anyone who is looking for a quality workout at home without worrying the neighbours.
Whether you want to perform calisthenic workouts, stretches, yoga workout, or bodybuilding, all is possible with the best home gym workout mobile apps listed in this article.
What these Gym Workout Mobile Apps Do for You:
Perform daily workouts anyway you want

Create a proper fitness strategy for home gym workouts

Try as many workout methods from calisthenics, stretches, resistance band workouts, kettlebell training, bodybuilding, weight lifting, weight losing exercises, and much more.
Let's see what each gym mobile workout app says and how you can use it to boost your physical fitness and your mental state.
Looking for Home Gym Equipment?
Best Home Gym Workout Mobile Apps You Can Use Anywhere
Check out these mobile workout apps for fitness training and daily exercises at home.
Next in our list is the CrossFit "Beyond the whiteboard" (btwb) app. This home gym mobile workout app is undoubtedly the best workout tracker you will ever come across. The CrossFit workout-tracking app is a one-stop solution for all your workout-related issues.
You would definitely be stunned by the features this amazing app retains. The outnumbering exercises and a huge collection of workouts make it the most liked and reviewed app of recent times. Other features of the app are worldwide leader boards, body progress tracking and macro tracking. You can add your friends as a Squad and challenge them to keep your pace up.
One of the unique features of the app is it's customizable work out regime so you can design your own work out in no time. 
Though this app would work for both men and women it is more celebrated among the women. The name pretty much describes the app, Tone it up is basically a body toning app –as opposed to the other apps– that focus on cardio and strength training. The app contains exercises and workouts that are helpful in shaping the body like yoga, barre, cardio and even pregnancy exercises.
The app is auto-updated and tons of new exercises and workout regimes are added every day, that too,  by the most renowned and prime fitness gurus. Besides this, the app has a social community of thousands of women who share their journey and are open to offering any kind of help or advice to fellow users.  
Skimble mobile workout training app is another top rating, highly reviewed and free workout app. With millions of users worldwide, this app is a massive encyclopedia of exercises. The app includes an uncountable number of exercises That you can do at home, at the gym, at your workplace and even at your vacations and hotels. 
You can adjust the level of exercises and workouts according to your strength and your workout extent. The exercises are illustrated with the help of images and videos so you can make sure your posture and stance are up to the mark.
The app is free for beginners but if you're a pro and want to take your workout to the next level, you can take a $7 per month subscription to unlock various exclusive exercises and multi-week workout programs.  
Freeletics gym mobile workout training app is great for people who have a limited space to carry out their exercise regime. Small apartment, narrow lounge or a thin balcony is not a problem anymore, you can even find out exercises that can be done along the bedside on this amazing home-based workout app. 
Besides this, you can also find many different fitness videos and workout volumes. The app is a collection of a whopping 900 workout regimes, many fitness planners and a workout coach too. You can opt a customizable workout routine according to your body specifications like BMI, body weight and height. All of the features are almost free except the professional coach training. 
Daily burn is another outstanding workout app trainer that works for both men and women in the most incredible ways. It has some unusual and unique features that you can't find in other regular fitness apps. One of these unique features of this app is the live daily workout video. 
Yes, you heard it! Thanks to the Daily Burn workout app, you can now enjoy a live fitness session and stream it on your device. It's like taking a live aerobics or cardio class under professional supervision, Sounds cool, Right? The live show casts at 9 am EST every day but you can catch up on the show later anytime in the day. You can also connect your Android device to the TV so you can have a clearer and larger workout experience. 
All these gym workout app trainers  have a compilation of about 150 exercise routines which are categorized according to the user's strength and work out level. From beginners to pros all can get a solid work out punch from the app. You can find a massive collection of yoga, cardio, aerobics, strength training workouts on the app. And if you're a music lover the audio workouts with music will just be the perfect choice for you.
Looking for Home Gym Equipment?
Which Gym Mobile Workout App Is Best For You?
It depends on your needs. I love all of them because of the variety of exercises possible with them. However, you can try each one of them and then settle with one that looks best to you. You can always move to the next mobile workout app if first one doesn't fit your need. It is always about finding a workout app trainer that serves your exercising purpose.