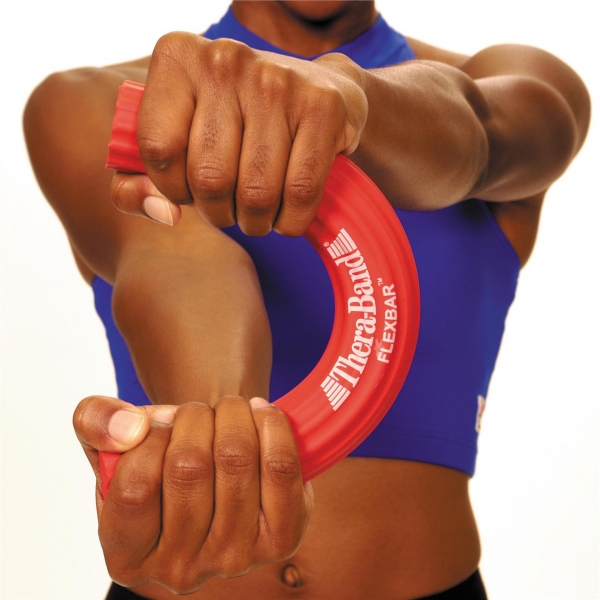 Resistance bands are one of the best ways to exercise if you are into light-weight exercises. You don't have to spend on heavy exercise equipment like a treadmill, elliptical machines, and many others. Instead, you will be solely relying on resistance bands that cost a fraction of what the treadmill machines and rowing machines cost.
But, both serve almost the same purpose. People like to buy resistance bands because they are light-weight, don't take a lot of space like these machines, and are not heavy like the dumbbells or barbells.
Now, the next question of is How to Buy Resistance Bands is, what type of exercises can you do with a resistance band? Well, there are many exercises that you can perform with a resistance band. You can stretch your whole body, and if the resistance is more, you can use them as weights.
I have already told about resistance bands workouts in my previous post, and you can learn more about that here. But, in this article, I will only shed light about how you can buy the best resistance bands for your home gym.
Remember the difference between resistance bands before you buy resistance bands for your home gym.
Types of Resistance Bands
Power resistance bands (aka loop bands)
These are the most powerful bands and you can use them to workout or to support your body during a workout. That's why they are called the power resistance bands.
Tube resistance bands with handles
Tube resistance bands are used for short exercises performed with hands or feet. These tube resistance bands come in various resistance pounds with an average of 10 pounds to 50 pounds.
Mini-bands (aka hip circle bands) fabric and non-fabric
They are small in size and you can only use them to stretch your legs and glutes. That's why they are also called the hip circle bands. You will need them when performing yoga moves as that's the best way to get more exercise from them.
Light therapy resistance bands
These are as long as 7ft sometimes. But they don't have a lot of resistance that's why the light therapy resistance bands are good for low-impact or light-weight workouts. You can use the light therapy resistance bands for regular stretches during office hours.
Figure 8 resistance bands
They are called 8 bands because they are in the shape of a cross loop just like an 8. The reason to use these figure 8 bands is to perform regular push and pull exercises. They are also a good alternative to weight lifting dumbbells and barbells. They range from 10 to 20 pounds.
Want resistance band to workout at home? Read on…
Tips to Buy Resistance Bands
Buy a variety of Resistance bands.
Muscle training is carried out according to the muscle requirements. Due to which it is adequate to buy at least three bands with three different tension levels. Levels, being colour-coded on the basis of resistance, are ( light, medium, heavy, very heavy). Check the tension of each coloured band before getting your hands on them. SPRI bands are popular among gym fanatics. 
Buy comfortable, easy to use bands. 
Look for bands with padded handles. They are comparatively comfortable, Unlike those bands that have large and hard handles. Some of the bands have changeable handles, which again, are difficult to take on and off every time you use a different band. Try to avoid these issues for a smooth work out.
Keep it simple.
As a beginner, you should go for a basic long tube band with handles. Subsequently, with time and experience, you can add variety to your bands from a wide range of brands available like figure 8's, double bands, fit loop bands, circular bands.
Buy accessories. 
Anchoring your band is important during some of the band workouts like rows and chest presses. Poles and stair rails work well for attachment but if you don't have any of these then you have to buy an attachment accessory. This can be ankle cuffs, handles and others.
[amazon_link asins='B07RLVNST5,B07226JDDD,B01IL6A0I6,B07YRRYXX4′ template='ProductCarousel' store='sj0b3-20′ marketplace='US' link_id='bb8746b8-a88a-44fc-af72-ca8a2fc79d65′]
Frequently Asked Questions 
Here is a list of questions that people often ask about How to Buy Resistance Bands? Let's give them a read before buying resistance bands for their home gym workouts. 
What effect does resistance training have on the weight?
Resistance training increases your muscle mass but decreases the fat mass hence your body may weigh more but looks more toned up.
Is it okay to do resistance training exercise daily?
You can do weight lifting daily, but target different muscles every day as your muscles require repairing and rebuilding. Like some of the body trainers do resistance training every day by altering the body parts.
How to Buy Resistance Bands? And, Which one is the best resistance training exercise?
No single resistance training exercise is better than others. The smart approach is to do a combination of exercises to get the best results
Is joining a gym necessary for resistance training? 
Absolutely not! Primary body-weight exercises are the ones that are done against the force of gravity. For example, "push-up", and they are best for strength training.
How to Start Resistance Training
You can start your resistance training by joining a gym or you can also do it at home, but make sure to keep it slow in the beginning to avoid injury or muscle burnout. Keep your interest in the resistance training program by asking a friend to join you in your program.
Lift fewer weights (2 to 3 pounds) in the start and only focus on posture and body alignment. Give proper time to absorb each exercise and the motions and movements involved in it.
Resistance training improves joint stability, muscle strength and makes your body feel good and strong hence it is worth a try.
Here is an infographic on how you can workout your whole body after buying resistance bands.