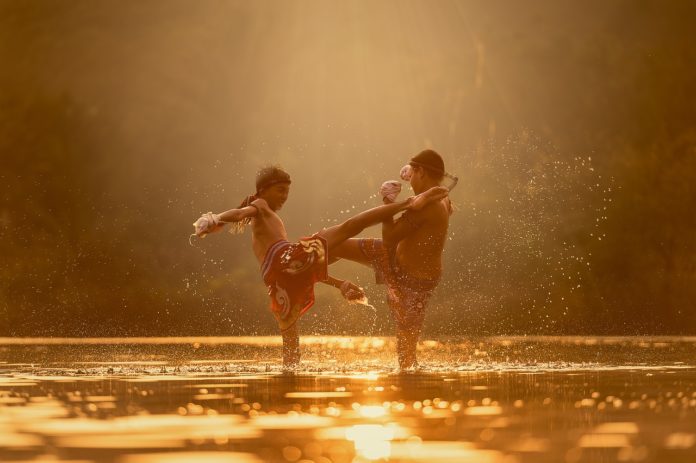 If you're here, you're either a fan of mixed martial arts (MMA), or you know someone who is. The holidays are almost here, which means you may have some last-minute shopping to do or an intense urge to spoil yourself.
Don't be anxious! The five products on this list are sure to put a smile on your face and brighten up your Christmas and holiday celebrations. We apologize for the absence of pricing information; however, discounts and price reductions are abundant. Enjoy!
---
How to Pick the Best MMA Gift Ideas?
The best MMA gift ideas are things that show your loved one how much you appreciate their passion for the sport. This could be anything from a new training mask to a UFC championship belt. If your loved one is into MMA, they'll love any of these gifts!
---
List of Top MMA Gift Ideas for Anyone
MMA is a sport that is growing in popularity, and there are many fans of the sport who would love to receive a gift related to it. If you are looking for a gift idea for an MMA fan, here are some suggestions:
UFC: Ultimate Fight Collection 2012
This collection of 200 bouts from the UFC this past year spans 20 CDs and 50 hours of UFC awesomeness, giving the MMA enthusiast in your life something to reflect on from the organization's most popular promotion. This yearly release continues the story that began in the first Fight Collection. Excellent addition to the library for any mixed martial arts enthusiast and a fun way to revisit memorable events.
The price ranges from $90 and above, depending on the supplier.
UFC Official Fight Gloves
If you know a mixed martial arts (MMA) lover who may be interested in doing some self-training, this is the perfect stocking stuffer! Aside from its use as a training glove, it has also proven to be an excellent item to carry to events in order to be autographed by fighters. This pair of authentic UFC battle gloves will be appreciated by any mixed martial arts enthusiast, whether they end up in the gym bag or the trophy cabinet.
Price: $50
There may be a plethora of MMA-branded apparel options, but during the cold winter months, we'd all like to wear something cozy. It was a difficult task, but we finally narrowed it down to one of Hayabusa's latest offerings.
One may choose from the Soar, Attack, or Warrior style. All three of these sweatshirts are of the highest quality and most stylish variety. They're effective at keeping the heat in and look great while still being sport-specific without being too graphic. Hayabusa Premium sweatshirts are the perfect gift for the MMA enthusiast who wants to stay warm without sacrificing flair.
Price: $79.95
MMA Magazine Subscription
The mixed-martial-arts (MMA) enthusiast in your life usually spends a lot of time in front of the TV, reading up on the sport and watching related programming. A membership in an MMA magazine is a great way to keep them informed and interested in the sport.
Some excellent options are Fight! Magazine, Tapout, MMA Worldwide, Ultimate MMA, and UFC Magazine. A dedicated MMA fan will like any of these options, despite differences in subscription length and update frequency.
Pricing is dependent on the subscription type.
Another great gift idea for your MMA buddies is to design custom MMA shirts for them. You can design t-shirts with t-shirt design services available on the web. Or, you can get in touch with custom t-shirt designers, get the design, and get it designed by yourself.
UFC Fight Club Membership
The membership is necessary if you know a mixed martial arts enthusiast who often visits UFC.com for merchandise and event tickets. A UFC Fight Club membership grants your mixed-martial-arts fan access to fighter chats, the UFC Fight Club online community, exclusive video, wallpapers, icons, contests, and events; and, even better, gives them access to PPV events before the general public, early access to ticket sales, and a discount on all UFC merchandise purchased from the official UFC store.
They will also be given a unique UFC Fight Club T-shirt as a bonus.
The price ranges from $34.99 for a basic membership to $74.99 for an ultimate membership.
A ticket to an upcoming MMA event.
Another great gift for any MMA fighter or enthusiast is to provide them with a ticket for the next MMA event in town.
A membership to an MMA training gym.
If you know someone that wants to train in MMA, then you can offer them a six-month membership to any MMA gym that is in town and offers the best training to its members.
You can also get someone that is an MMA enthusiast a pair of UFC gloves. This will help them prep-up for MMA battles and train with the right equipment.
A copy of the book "Mixed Martial Arts: The Book of Knowledge".
Do you know MMA enthusiasts would want to learn more about MMA and its core principles. So, another great MMA gift idea would be to offer them a book MMA – Book of Knowledge.
Note: This MMA gift idea works every time irrespective of age!
A set of UFC DVDs or Blu-rays.
Last but not the least, if the MMA enthusiast you would like to gift something doesn't have the time to spend in gym, then gift him/her UFC DVDs or videos. This would work the best as not only a thoughtful MMA gift but also something that people would adore.
We hope you liked our list of some of the best MMA gift ideas that you can use to send gifts to people that are passionate about learning or practicing MMA in depth.