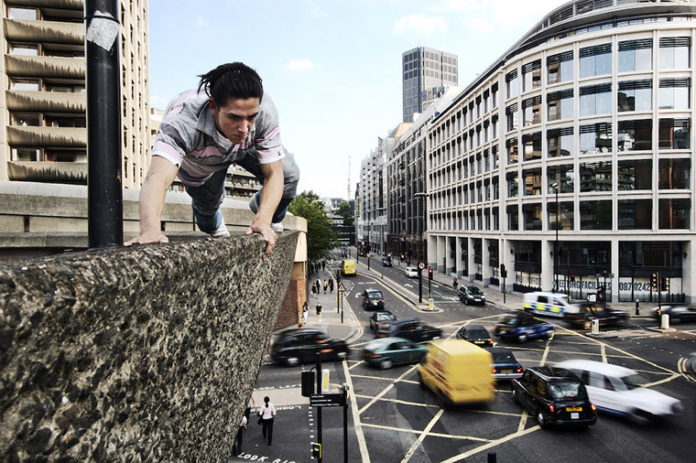 Parkour is a sports that most dream to master but due to its complexity many lose hope. As the New Year approaches, Parkour will again become a resolution for many readers. And, to ignite the heat further, here are some of the best free running and parkour movie scenes that will attract you towards Parkour again.
Watch Parkour Movies and not just the scenes:
Don't want to watch? Here is a list of the best Free running and parkour movie scenes that you can't neglect.
David belle District B 13 Movie Scene
David Belle is the founder of Parkour. He was hired to play a role in the movie just because of his stunning stunts and parkour moves. If you are eyeing the best parkour moves to see in movies in 2018 then there is nothing better than going with this one. His co-star Damien Walters also showed jaw-dropping moves that you need to watch in this video.
Watch District B13 Movie Online
Jackie Chan Police Story, or every movie
Jackie Chan doesn't need an introduction. His all-time-hit police story movie series is one of the best and earliest examples of parkour in movies – even before it became viral.
Almost all films by Jackie include parkour stunts but police story is one movie where he really showed his true prowess.
James Bond reboot of Casino Royale
James Bond movies are always a classic. Their movies always included martial art stunts, but in Casino Royale, they actually hired a traceur – a person who performs parkour stunts – to perform stunts.
See this clip below from the movie where the protagonist is chasing a traceur through streets.

Watch Casino Royale Movie Here
Yamakasi Movie Scenes
The movie is about a few guys who train in the art of parkour in Paris. They jump off roofs, through parks, ledges, and even on bridges. But they are passed through a challenge once a young fan gets brutally injured while throwing off a parkour stunt. The movie is about how these yamakasi's or the modern samurais collect funds for his operation.
The movie is intense and full of parkour stunts.
Ong-Bak: Thai Warrior 
Tony Jaa much like Jackie Chan and Jet li is a Thai Hollywood star and known for his movies Ong Bak. Ong Bak is about a person who goes after bad guys that stole the sacred statues from his village.
Along the way, to get rid of them he uses his martial arts and parkour skill. The whole movie is filled with parkour tricks.
https://www.youtube.com/watch?v=VHbKb_XTz_M
Watch Ong Bak Thai Warrior Movie
Sherlock Holmes: A Game of Shadows (2011)
Sherlock Holmes: A game of Shadows is based on one of the novels of Arthur Conan Doyle. The protagonist Sherlock Holmes has is expert in the art of deduction. In the movie, he uses his sixth sense to get out of many dangers before they occur. Watch the clip below to find out how he perform parkour moves to get out of a brothel.
Watch Sherlock Holmes – A Game of Shadows Movie
The Bourne Legacy (2012)
All parts of the Bourne Legacy movie series are filled with adventure but the Bourne Legacy 2012 movie has the most amazing parkour stunts performed. Watch it below
Watch the Bourne Legacy Online
Tracers (2015)
The Tracers movie was actually made for Parkour enthusiasts. It is about a delivery boy who gets inspired by a traceur girl. The girl and her gang are actually thieves. The whole movie is filled with stunning stunts but some of the best compilations are provided below.
Parkour sports has recently gained hype after it was featured in many notable movies. Our list doesn't include all of them but we have tried to provide a peak of parkour in some of the latest trendy movies.
Which parkour movie scenes are best in your opinion? Have we missed a movie in this article? Let us know by commenting below.
Picture credit:jonathanlucas.com