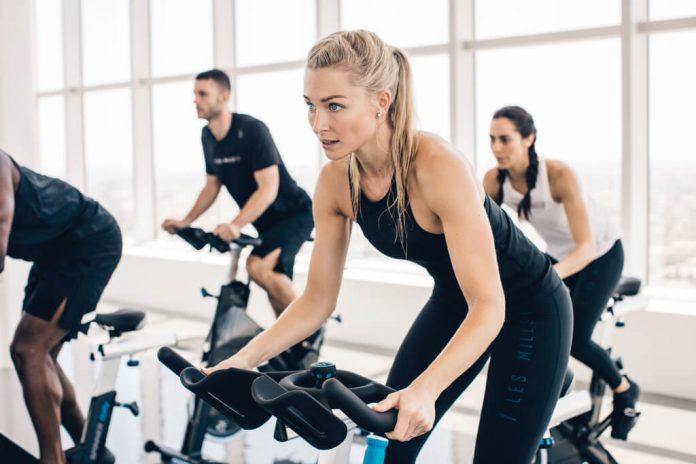 Everything you need to know about elliptical and stairmaster machines and how they differentiate from each other. Let's learn all about the nitty-gritty details of the two workout equipment.
Are you unsure whether to utilize an elliptical trainers or a StairMaster machines? That's understandable if you don't understand the distinctions. Don't be concerned. We'll inform you about it here in the hopes that you'll be able to make a better decision than before.
Elliptical Machine vs. Stair Climber Machine: All You Should Know
Even though both the elliptical and the StairMaster are used for cardiovascular exercise, they have some key differences. Let's take a quick look at them.
What Are Elliptical Machines Used For?
The elliptical machine provides you with a great aerobic training that may improve your heart, your lungs, and your muscles. This, in turn, can contribute to building your endurance. You may carry out high intensity interval training as well as static cardio workouts using an elliptical system.
Do Elliptical Machines Help Lose Fat?
Calories burn, abdominal fat and tone can be helped by elliptical trainers. By relying on elliptical trainers and focusing on a rigorous diet and exercise plan, users can easily lose fat and build a healthy body that offers them a quality lifestyle and a better physique.
Best Elliptical Machines You Can Buy
---
What are Stair Climbers Machines Used for?
Simply speaking, a Stairmaster machine is like a walk-up gear that enables the user to climb up the pace and duration determined by the rotational steps. It can offer a higher average cardio training, while also toning the lower-body, in particular the: hamstrings quadriceps.
Does StairMaster Machine Help You Lose Fat?
Stairmaster machines are one of the finest ways to burn fat, strengthen the lower body, tone the butt, thighs, and lose inches of your love handles and the overall belly fat that is developed around your abs. Together with these benefits, your lungs and your cardiovascular system have an incredible value. So, yes StairMaster machines can help you lose belly fat.
Best Elliptical Machines You Can Buy
---
Elliptical Trainers vs StairMaster Machines: Face to Face Comparison
Impact: Both machines are low-impact, although the elliptical puts less strain on the joints than the StairMaster. This is because you don't have to lift your feet from the elliptical paddles during a workout, but you do have to lift your feet every time you go up a stair on the StairMaster. As a result, it has a more significant impact on the joints than elliptical machines.
Fatigue Level: Although both are utilized for nearly the same type of workout, the tiredness level on an elliptical is often higher. Humans are less exhausted when using the StairMaster because they are used to ascending stairs or hills. That is why they believe an elliptical causes more exhaustion, both emotionally and physically.
Control: The controlling systems of the two machines are different. An elliptical machine is manual equipment that you operate with your body weight and strength, so you have complete control over it. A StairMaster machine, on the other hand, is entirely automated, and you have no control over the mechanism.
Effect: An elliptical machine can be used for both the lower and upper body, but a StairMaster is only suitable for the lower body. However, some individuals claim it can be used for both.
Suitability: Both machines are beneficial to physical fitness. On the other hand, an elliptical is ideal for people who want to reduce their knee impact. The image of a StairMaster, on the other hand, is quite different because it is beneficial to your lower body muscles.
Best Elliptical Machines You Can Buy
---
FAQs: Difference b/w Elliptical Trainers & Stair Climber Machines
Here is a list of questions that most people have who are looking for a fitness equipment. Read through these differences to understand which is better for your, elliptical trainer or the stairmaster machine.
Why am I able to run on an elliptical but not on the road?
The answer to this issue may differ from person to person, but we believe that an elliptical is a good choice if you desire low pressure on your joints. Running on the street requires you to place all of your weight on your knees and ankles. This could lead to joint difficulties in the long run.
What gym equipment is best for reducing thigh fat?
Fortunately, there are various exercise machines available, but after days of investigation, we have discovered something unique for you. The most suitable include ladder climbers, exercise bikes, rowers, stair climbers, ellipticals, and treadmills.
Is it true that leg training raises testosterone levels?
Leg exercises are highly beneficial to leg muscles, and many studies have shown that they enhance testosterone levels in the body.
Final word:

Elliptical Machine vs. StairMaster Machine
The distinctions between an elliptical trainers and a StairMaster machines are demonstrated in the preceding paragraphs. But, listen, they're both excellent for exercises, and now it's up to you to decide which one to get for your home gym. However, if I were you, I would purchase an elliptical machine.
Best Elliptical Machines You Can Buy
Stair Climber Machine vs. Elliptical Trainers: Which Is Better?
It might be a little hard to decide whether cardio can be done better on a StairMaster machine or an elliptical trainer. The pros and cons of both workout machines are different and it completely depends on you as to which one is best.
For example, elliptical machines can help you lose extra pounds faster. But then again it is a high intensity workout and high intensity workouts can impact your metabolism.
On the other hand, stairmaster stair climbers help you build muscle in your legs. These convert extra fat into mass that can be a great way to increase your physique.
So, in short, both stair climbers and elliptical trainers have their pros and cons. It totally depends on you as which one wii work best for your requirements.