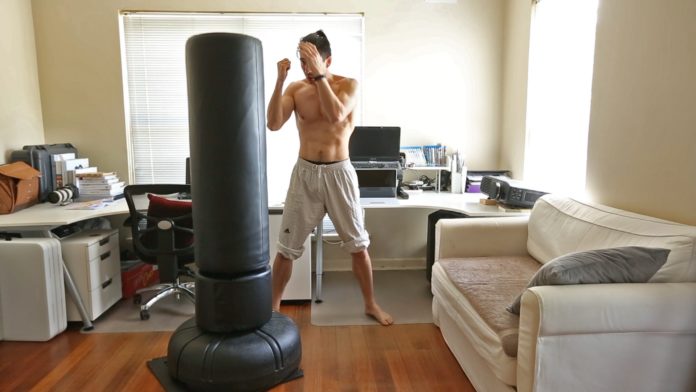 Even if you are not training for a competition, getting in shape should be your first priority. Why? Studies suggest fit people are more capable of achieving their goals in daily life, and getting the best free standing punching bag is critical for that objective.
Traditional hanging bags are great for gyms, but they aren't suitable for home gyms. That's why buying a free standing heavy bag that doesn't take more space and is sturdy enough to take a beating, will be a good idea.
There are a lot of free standing punching bags in the market and that's why it is hard to choose the right one. Below, we have reviewed some of the finest free standing heavy bags, while listing their pros and cons, so that you can make an aware buying decision.
Best Free Standing Punching Bags for Home – Summary
We have summarized it all for you so if you are busy and short on time then don't have to read it all.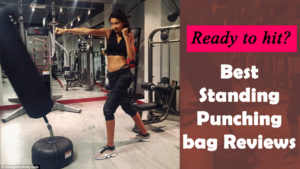 The features of the finest standing punching bags are available below. We have also provided the ratings so you can know immediately which one will best suit your needs.
| | | | |
| --- | --- | --- | --- |
| Free Standing Punching Bags | Ratings | Features | Prices |
| Century Wavemaster XXL Free Standing Punching Bag | 5 star | Best for upper and lower body | Check Price |
| Century BOB Human-Torso free standing punching bag | 4.5 star | Human shape | Check Price |
| Everlast Omniflex Standing Punching Bag | 4 star | Best for upper body | Check price |
| Century Versys Fight Simulator VS1 Standing Punching Bag | 4 star | Light-weight | Check price |
Best Free Standing Punching Bag for Professionals
---
Century Wavemaster XXL Free Standing Punching Bag – Best for all
The Wavemaster XXL Free Standing Heavy Bag is no doubt the top selling training bags in the market. The reason is simple, it provides more value than the money. How?
The bag doesn't get toppled like many others in the market while getting heavy hits. Users have even reported that professionals can get training on this bag successfully. The bag is designed to be incredibly stable with a solid base. It keeps a balance when users hit it by punches and kicks.
Here is a video of the Wavemaster XXL free standing punching bag in action:
As you can see, the person in the video is hitting the wavemaster XXL bag pretty hard, but still the bag retained its position. You can strike the bag with powerful punches and kicks and not worry about it moving around too much.
Will it hurt your shins?
Another fear for many beginners is whether the punching bag hit their shins and knuckles when they hit it hard? Nope. Not the wavemaster XXL heavy duty bag. Fortunately, the producers knew about this problem and therefore have provided a form layer designed to absorb significant impact of strikes.
The foam is hard but smooth and impact-absorbing. You won't face a problem while kicking or punching it.
The surface of the wavemaster XXL free standing punching bag is of vinyl and has a smooth and sturdy feel to it. The covers are also well-stitched, which is something you should consider when buying a new punching bag. The maximum weight supported, when filled with water, is 270 pounds. It has a height of 69 inches, and a diameter of 18 inches. The striking surface is 4/5 of the heavy duty bag's surface, that's ample space for kicking, hitting and punching the bag.
Due to its extra size, you as a user can practice everything from uppercuts to low kicks – just avoid hitting the base.
The XXL heavy duty bag has gathered a ton of great reviews and is one of the most versatile free standing heavy bags available for a decent price.
If you are looking for a premium standing heavy duty bag that can take care of your punching and kicking needs and is available in full-body shape, then nothing can beat Wavemaster XXL standing punching bag.
Read 100+ reviews of Wavemaster XXL on Amazon and see if you should buy it
---

Century BOB Human-Torso Best free standing punching bag for Boxers
The bag is one of the most interesting ones you will find. IT is in the shape of a human torso and therefore you can practice hitting each area of the body. You will also get a feel of how hitting a particular area feels like. The bag has clear looking mid-section including chest, neck and head.
Unlike the other standing bags, you can practice targeting specific areas of the body. Want to hit the lower jaw? Just target the lower jaw with punches or kicks and you will be able to hit it like you are hitting an actual person. Want to strangle an opponent? Do it with Bob human torso heavy bag with complete precision.
There is however one deficiency that the bag is not as versatile as the other heavy duty bags, but still BOB training bag provides a pretty decent training material for both beginners as well as professionals.
Let's categorize the fighters into two groups:
Free-style fighters and martial artists
Free-style fighters will get more benefit from these standing punching bags but martials artists have a different training model, they are better with punching bags such as Wavemaster XXL heavy punching bags.
The BOB human shaped standing punching bag is made of durable foam and plastisol plastic. This makes it capable to handle hard punches and kicks.
You can strike the bag without gloves, but my suggestion is to use punching bag gloves because that way you want hurt your knuckles.
The bag is designed to accommodate seven different height levels. Its complete height is 60-78 inches. The bag is for realistic training and is designed to be for human height. The base can be filled with water or sand, whatever you like. Just like the wavemaster XXL standing boxing bag, the BOB standing bag is designed to stay upright, even if hit with powerful blows.
For us, we rate it five-star because of the torso like feel for fighters. Nothing is better but practicing fighting with the punching bag of opponent's shape.
The bag is currently available on Amazon. Users have rated it positively. Many have said that the bag is best for taking out your frustration.
They have however pointed out that it is screwed to the base. So, those punching bag users, who are too powerful, will need to keep the hitting low. So that they do not damage the base unintentionally. Other than that Bob standing punching bag is a fair choice for beginners and mid-level users trying to practice with human-shaped punching bags.

Read 100+ reviews of Century BOB Heavy bag on Amazon and see if it is right for you
---
Everlast Omniflex Standing Punching Bag – Best for Upper body Workout
Everlast Omniflex Standing boxing bag is another popular fixated bag for practicing hitting and taking out your frustration.
The Everflex standing boxing bag is designed to be stable and sturdy. As we know, Everflex has been making sports equipment for quite a long time and it has pretty solid reviews in favor.
The bag sits on a long pole that jiggles when hit. It first moves away and then spring back towards you just like a pendulum. It is great for practicing and comes with extreme speed, timing and accuracy.
It is unique in design and makes handling punches, kicks and knees seamless. The base is pretty low and unlike other standing bags in the market, is great for practicing low kicks.
In tests, the base was found to be durable and sturdy while striking the bag. This means, when the bag is hit, the base stays in its position while the bag moves.
The Everflex Omniflex Standing punching bag is shock absorbing form material. It is made with a thick form and absorbs powerful blows. The bag's layer is of custom nevatear design, which gives a premium leather feel.
The layer is designed to keep the bag from ripping apart or getting punctured on a forceful impact.
The specifications of the bag includes, 130 pounds base-fill. A stand of 67 inches with multiple settings.
The everflex omniflex standing bag is designed as a versatile object. It has considerably limited limitations. The only one I was able to find noteworthy is that this standing bag is smaller than most free standing punching bags in the market. But then that is also its positive aspect because less weight at the bottom gives it a bounce-back capability.
Overall, the bag is an excellent choice for fighters and martial artists who are looking to practice using a high-quality standing training bag.
Read 100+ reviews of Everlast Omniflex on Amazon and find out if it right for you
---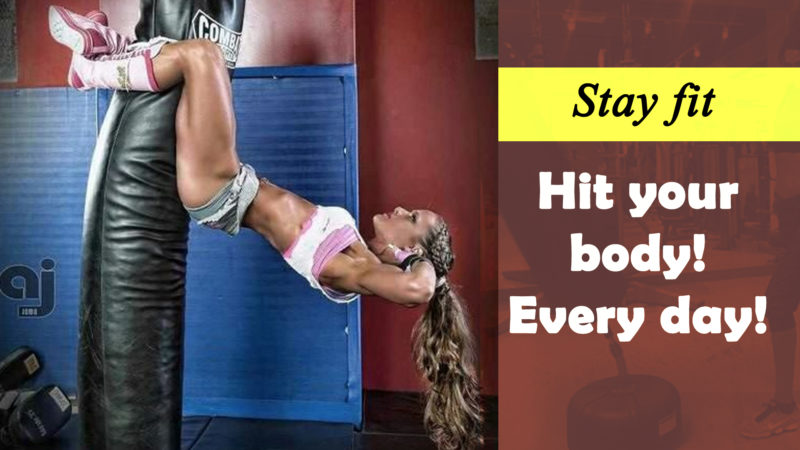 Century Versys Fight Simulator VS1 Standing Punching Bag – For Beginners
The Century Versys fight simulator punching bag is from a new line of heavy duty punching bags that were released last year. Unlike the previous models, the Versys design includes complete versatility. Because of its unique design, it is great for both stand-up training and ground pound actions. This allows you to punch and kick the bag or apply your grappling techniques on it.
Unlike the previous heavy duty free standing heavy bags, the VS1 features low profile base that rises just a few inches above the ground. Because of this small base, the user gets a lot of striking surface. This reason also makes it a compelling bag for striking, punching hitting and for other all sorts of fighting practice reasons.
This also means that the bag is great for practicing striking low kicks to uppercut punches.
Includes two handles on top for grappling and martial arts
The bag has two handles on top of the bag that can be used for a variety of purposes such as martial art training, grappling and knee practice. The bag also includes two handles at the bottom but we don't know what their purpose is.
However, these two handles can be used for crunches and sit ups while training.
The Versys bag weighs on 110 pounds. This means it tends to move much more than other bags. It is good for cardio, endurance training and for regular fitness training but it isn't a great fit for professional martial artists because of its less weight. The bag can be knocked over by a powerful kick or a power shot. If you want to work on your power then we will recommend Wavemaster XXL standing punching bag.
Lighter than other bags
But then again, this bag is so light that you can easily use as a grappling dummy. The low weight makes it easy to toss the bag on the floor and practice ground striking. You can even throw the bag on the floor and use your elbows to kick it while staying in that position.
Filling
The bag can be filled with sand, water or wood dust. It comes pre-filled so you won't have to worry about that. It is easy to move around. But please make sure to keep it in a cool and dry place after you are done with training.
Overall, I liked the VS1 Versys Fight Simulator bag. It is versatile, unique in design and extremely-light for training.
Who is it for?
The bag will suit those who are looking for something different and are tired of their routine training on punching bags.

Read 200+ reviews of Versys on Amazon and find out if it right for you
Need gloves for your punching bag?