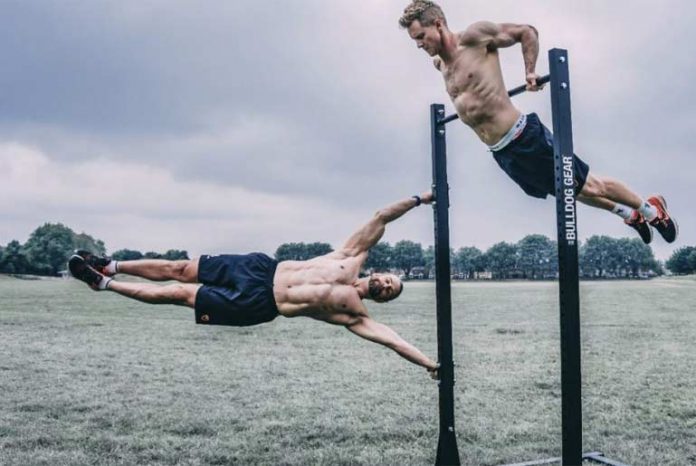 Many people feel that paying for an annual or monthly subscription to a commercial gym is more convenient than setting up their home gym. This is a total price worth paying for convenience on occasion. In some cases, it makes more sense in that context.
Let's learn about the benefits of functional gym vs commercial gym in detail.
Benefits of Using a Commercial Gym
You'll be forced to work with what they offer at a commercial gym, and you won't always be able to do things on your terms.
Commercial Gyms are more affordable on a monthly budget.
It will almost certainly cost thousands of dollars to open a garage gym. If that money is difficult to come by, a commercial gym subscription of $30 to $60 per month is certainly a better option.
Companies may cooperate with gyms to provide their employees with a small membership discount. If your employer has a relationship with a nearby gym acceptable for you, you may be eligible for special discounts or reduced membership rates.
Fitness training may be available in commercial gyms.
What kinds of workouts should you perform, and when should you do them?
Some gyms hire personal trainers for gym members, which might increase the cost of your monthly membership. It can be a lot easier to talk to a fitness expert about your goals.
Gym mats, and running shoes are crucial for your fitness whether you aim for a functional gym or a commercial gym.
Commercial gyms foster a sense of belonging.
Some people join a commercial gym for the sole purpose of socializing. Everyone in a commercial gym has one common factor: they want to be in shape.
Dumbbells play a crucial role in both home garage gym aka functional gym vs commercial gyms. Source: Pixabay
Commercial gyms provide several unique benefits.
Some commercial gyms provide special benefits to premium members. This can sometimes include access to sauna facilities or massage.
People with these subscriptions often get free or cheap power smoothies at gyms with smoothie bars. Premium members are occasionally given fitness gear or unique consultations.
The Benefits of Using a Functional Garage Gym
Garage gyms help you save time.
Having a garage gym can save you time in more ways than one. If you don't have time to work out each day, a garage gym allows you to fit in a short session or two between your other commitments.
You might not have time to drive to the gym, work out, and drive home.
Another way home gyms can save you time is by lowering the time you have to wait.
You won't have to worry about anyone else intruding as you move from machine to machine.
Garage Gyms Are Healthier
The sweat of strangers has presumably been building all day on the workout bench you're laying on. People have spread sweat and germs all over everything you've touched at a commercial gym.
According to a slew of independent scientific investigations, rhinovirus, the virus that causes the common cold, was found on well over half of the gym's surfaces.
Let's learn about the drawbacks of functional gym vs commercial gym in detail.
The Drawbacks of Using a Commercial Gym
Over Time, Commercial Gyms Become More Expensive
Fitness is a commitment that must be made for the rest of one's life. You must maintain your goal level of fitness once you have achieved it. This is significantly more expensive than purchasing your gym equipment in the long run. You'll only have to pay once for your equipment, but you'll be locked into a monthly gym membership for the rest of your life.
Commercial gyms lack flexibility.
Gyms open 24 hours a day and 7 days a week can be found in larger cities. If you work odd hours, you'll have to hope you live near a 24-hour gym. Finding a gym that can meet your schedule if you work a midnight shift and need to sleep during the day can be difficult.
Commercial Gyms are Crowded
Commercial gyms are frequently overcrowded, especially in densely populated areas. You may have to wait to use popular equipment.
Commercial gyms don't provide enough privacy.
If you're self-conscious about your appearance, the very last thing you want is strangers seeing your workout. You won't have a private location to change because amenities like dressing rooms and showers are all open.
The Drawbacks of Using Functional Garage Gym
Even though they are more cost-effective and extremely adaptable in the long term, there are still some significant disadvantages to setting up a home gym.
Adequate Space is required for Garage Gyms.
A garage gym puts you in a lot more cramped quarters. Your gym can only be as big as the Space you have to put it in, which means larger machines may take up a lot of room in your training area.
Installing a garage gym is costly.
It's nice that you only have to invest once, but it's still a significant sum of money to set aside right away. It may be more cost-effective to buy your equipment in stages, but you'll have to wait longer to get everything you require. It's a two-edged sword, to be sure.
Garage Gyms Require Consistent Upkeep
Employees of a commercial gym tune up the machines regularly. If something breaks, the gym is responsible for repairing it. That isn't going to happen in your home gym.
You Must Take into Account
There are a few key questions you should be asking yourself.
How Frequently Will You Exercise?

Who Will Use Your Garage Gym If You Have One?

How long do you think it will take you to achieve your fitness goals?
Major Decision: Functional Gym vs Commercial Gym?
You are the only one who knows what is best for you!
Consider the advantages and disadvantages, make your special considerations, and decide what's ideal for your fitness and budget.
If you are someone that took this bold decision, then tell us about it in detail. Our audience would love to know your transition from a functional gym at home to a commercial gym or vice versa.
Image sources: Pixabay