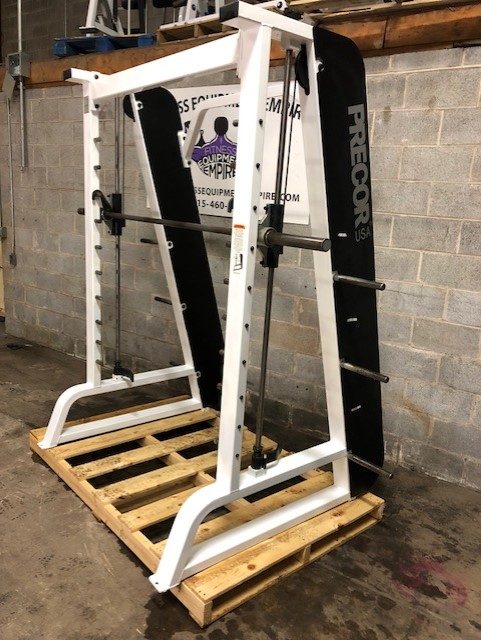 =
Precor knows a thing or two about building a long-lasting workout station. However, I had never tried their Smith machine until recently. Have they kept the old-school vibe with their new Discover Series gear?
The answer, as it turns out, is yes. Let's take a deeper look into the features of Precor Machine:
Dimensions:

142cm (L) x 214cm (W) x 229cm (H)
Starting weight:

11.3 kg (25lbs)
Warranty:

Ten years on the frame, five years on the structural moving parts, one year on labor, painted and planted surfaces, and all other parts.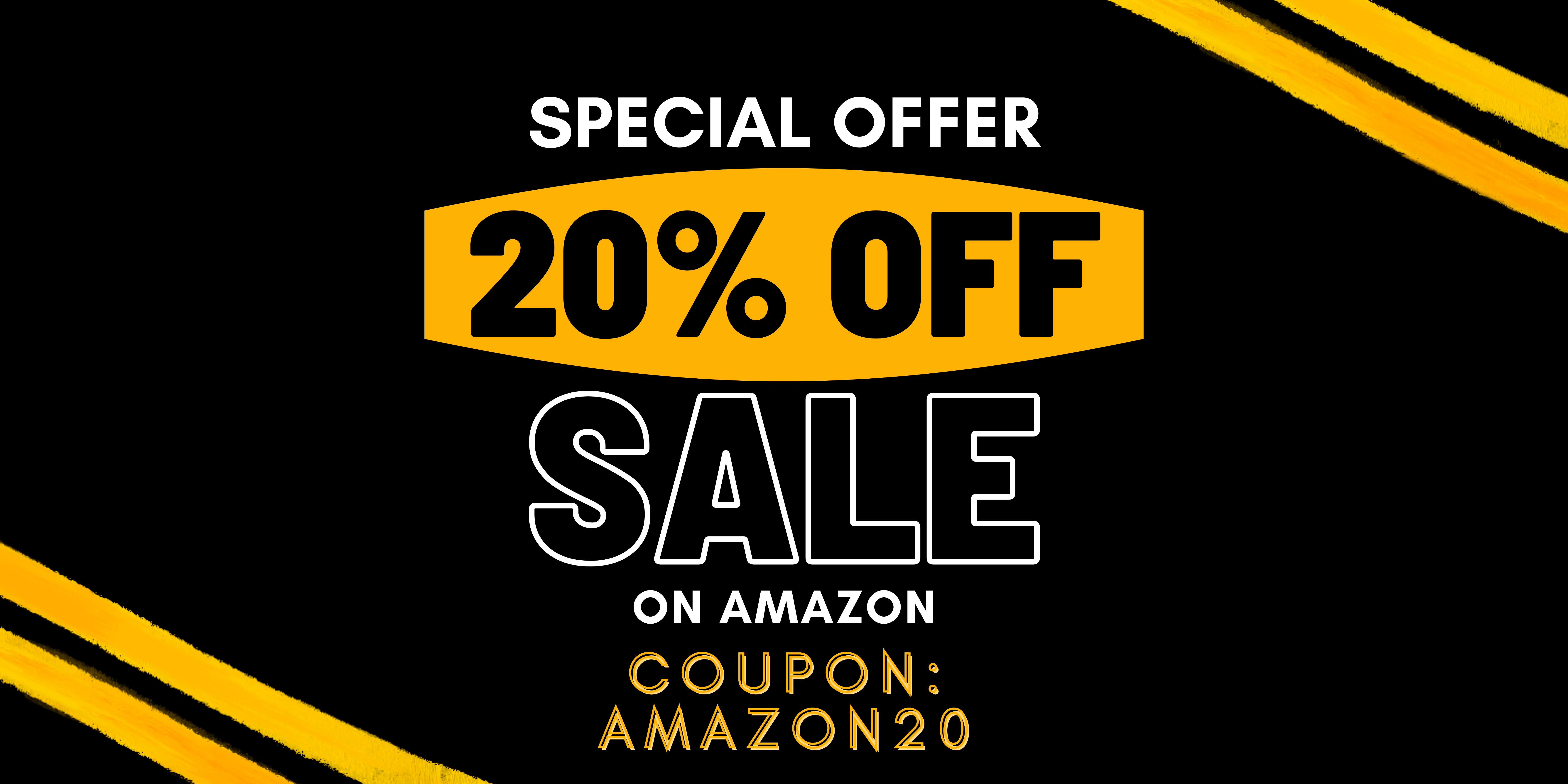 Review: Design of Precor Smith Machine Bar Weight
FRAME
The frame is 142cm L x 214cm W x 229cm H and weighs 179kg with the barbell attached. The Smith machine's above-average height gives users an 80″ head clearance, making it suitable for both taller and shorter users.
The 802 Smith machine, likewise, has an open, walk-through design for convenient access from both sides. This arrangement eliminates the need for users to uncomfortably clamber over a bench to reach the work area, which is especially beneficial for individuals who exercise with a partner.
The 11-degree slope integrated into the frame, however, is the most remarkable element. The modest angle generates more appropriate movement patterns by putting our joints in a stronger, safer position, as no human lifts straight up and down.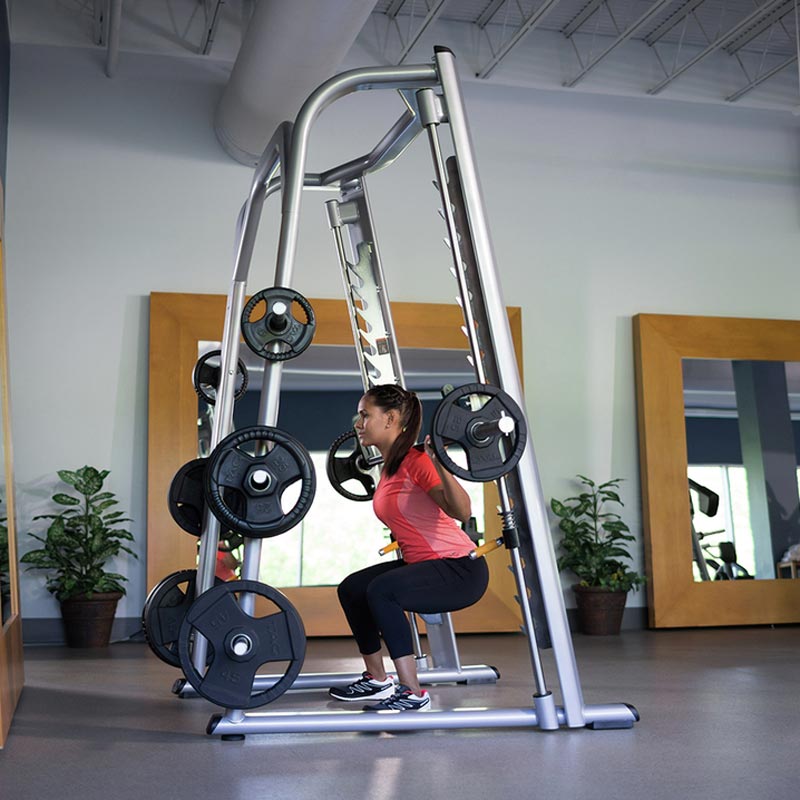 Reliable Smith Machines for Sale
BARBELL
Precor clings to its roots by giving us a familiar, free-weight-like barbell with an 11.3kg beginning resistance, while most firms boast about their pricey and convoluted balancing systems (same as the Matrix Magnum Smith Machine).
Aside from its appealing old-school look, the classic Smith bar offers several additional advantages that beginners and seasoned gym users will appreciate.
To begin with, the resistance feels smooth because there is no friction during the reps. Naturally, because you feel the tension in your muscles rather than your joints, you can receive a more effective workout.
The barbell is also easy to hold because of its 3.5cm grip diameter. This not only improves user safety by strengthening your grip but also allows you to create more power by squeezing the bar harder.
On both sides of the frame, there are 16 lockout points (spaced 10cm apart). With a tiny forward wrist turn, I was able to re-rack the bar at practically any point during the exercise while training alone. Because I didn't have a training partner to spot me, this ease of usage was quite beneficial.
STORAGE
Precor has included six storage horns (like Nautilus) on the 802 Smith machine to urge gym-goers to put their weights away. Each peg spans 25cm in length and can hold up to 6x20kg or 5x25kg plates, demonstrating the frame's excellent resilience.
QUALITY OF PRECOR SMITH MACHINE
The Precor Smith Machine is made of 11 gauge trapezoidal steel, which is a very thick metal typically used in the construction of buildings. The machine, unsurprisingly, has a large loading capacity—272kg to be exact. Other commercial devices, such as the Signature Series Smith machine, cost significantly more. A heavy-duty leveler mechanism is included with the unit to assist it to cope with uneven floor surfaces. Because the foundation is more stable, this stability naturally makes the machine safer for users.
Precor also included rubber feet on the 802 to protect the floor from harm, which is vital given the machine's 179kg weight.
The bearing system that moves the barbell is another unique feature that lends itself to long-term durability. There is a fewer complex moving parts because there is no balancing mechanism (which are typically more prone to wear and tear).
The lack of a counterbalance system not only makes the device feel natural to the user (Olympic barbells aren't counterbalanced), but it also extends the machine's life, allowing Precor to offer a 10-year frame warranty and a 5-year components warranty.
SAFETY FEATURES
Precor approaches safety from two different perspectives:
First, let us take a look at the practical aspect of things. They have a pair of highly visible (and adjustable) safety stops that allow users to train safely without the aid of a spotter, lowering the danger of harm.
Precor also contains two exercise placards at head height on the back of the frame. These handy exercise signs have QR codes on them, allowing users to access instant instructions on their cellphones. It's like having your gym instructor show you how to do things properly.
ASSEMBLY
Before you begin the assembly, make sure there is at least 40″ between this machine and any other machines, as well as 40″ between this machine and the wall. To put it together, you'll need at least two persons. You won't have to worry about this if you plan to have your Smith machine(s) professionally installed.
The instructions include numbered stages as well as close-up illustrations for the more complicated portions (such as attaching the bar).
Precor provides all of the minor parts from the hardware kit, along with their specific sizes, so you can readily distinguish between washers and bolts that look similar. 
For further stability, there are instructions on how to clamp the device to the gym floor.
All of the tools you'll need are listed below:
Wrench/spanner with an open end of 19 mm

Wrench/spanner with an open end of 18 mm

spanner/torque wrench

hammer made of rubber

Hex bit with a diameter of 10 mm

Hex bit with a diameter of 6 mm

Hex bit with a diameter of 5 mm
FINAL VERDICT ABOUT PRECOR SMITH MACHINE
Overall, the Precor Smith machine is likely out of reach for the ordinary home user. The 802 Smith machine, on the other hand, is a wonderful choice if you own a health club, fitness studio, or any other type of fitness center.