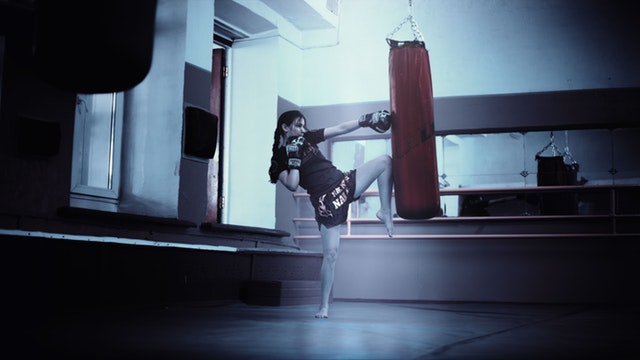 Kickboxing is a sports that trains your mind and body for training, protection and safety. You learn tricks on how to save yourself in various situations and how to overcome bullies. Where the sports shows you tricks it also improves self-esteem and confidence. But, to train even harder, one needs to have proper equipment that can help boost the workout. Kickboxing requires a set of equipment including punching bag, speed-boxing bag, target, kickboxing gloves and helmet, and other necessary items.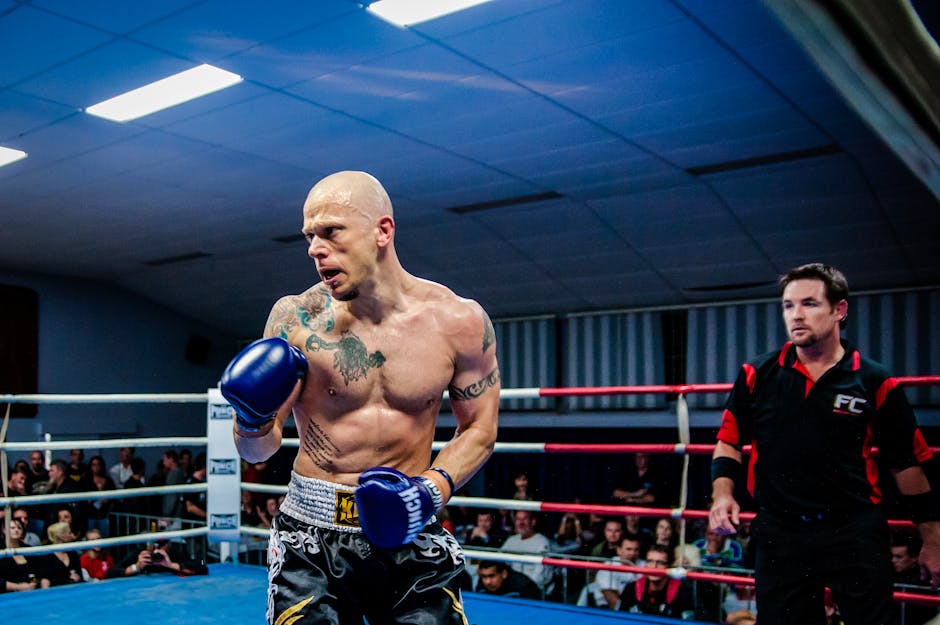 Without having the kickboxing equipment, a student will not be able to train in the best possible manner. And, a boxing bag is the most crucial of these all because of its ability to improve punching and kicking. Even if an opponent is not present, the kickboxing learner can sharpen his skills through the bag by regular practice.
>>> See how Speed-Punching Bags Improve Boxing Precision
Kickboxing training – Hanging Punching Bag Workout
Kickboxing is just like any other workout. Usually, boxers training on the punching bags make use of upper cut, lower cut, side jab and middle punches. For kickboxers, it is the same for punches but they also add front kick, side kick, lower kick, shin and round kick while practicing.
Ways to Train: Kickboxers and Punching Bags
The kick-boxers train a lot using the punching bag. If they can't find good opponents to practice against, they use their punching bags. And in home gyms, where users can just add home gym equipment and set up a proper fighting place for themselves, training for punching bags is even easier.
Things to note: Buying a kickboxing punching bag
While buying a kickboxing punching bag for your home gym make sure these points are fulfilled.
Only use a bag that is around six feet in height so that you can punch and kick it.
Make a note of the living place where you will keep it and see if that will work
The punching bag needs to be filled with sawdust or sand if you are going to use it for kickboxing training
You should have enough space in the room that if you kick the bag while training, it doesn't have to stay still.
Buy Kick Boxing Punching Bags that Fit Your Needs
Best Kick Boxing Punching Bags to Buy
I have listed three of the finest kickboxing punching bags so that you don't get confused about which one to buy. These will provide a good starting point to start your search.
RDX Kickboxing and punching bag
Looking to do some heavy kickboxing practice? This punching bag is for you. It comes with Impact G-Core Maya Hide leathered. The bag is UNFILLED and you can fill it with the material of your choice ranging from a set of either sawdust, sand, water or a mix of a few different things, which I will describe later.
The RDX Punch bag is double stitched with comfortable material long-term stability that can tackle the harshest punishments. Twinned layers make it sturdy and impactful. Good thing is, you can get the bag with chains and swivel. It comes with D rings that can be heavier depending on what you want from it.
This one is the best kickboxing punch bag for adults and kids alike. Even women can use it due to its low length, smooth and polished fabric, and large targeting area.
Buy RDX Kickboxing Punching Bag for Adults
OutSlayer Muai Thai and Kickboxing Punching Bag
Next in our list is the Outslayer muai thai and kickboxing punching bag. It comes with no chains, because they aren't required for hanging it in the middle of the room. It has its own straps for that purpose. The material of the bag is easier to clean and it also has a D-ring for hanging purpose.

You can fill the bag with any material except shredded ones. The shredded material will not only tear it up but also damage your knuckles or shins when you punch it. Most of its customers are happy with it because of its high quality fabric. It will weigh around 7kg once fully filled.
Buy Outslayer Muai Thai and Kickboxing Punch Bag
Flexzion Kickboxing Punching Bag
The 55 inch long bag comes with rotating chains and swivel to hang it. The fabric of the bag is of vinyl and it can be filled with plastic, rubber tubes, sand, or any other material of your choice, provided it doesn't have a shredded material in it.
Most people have used rags in the bag and the overall weight after filling it with the material is around 90lbs. It can easily be picked and hanged by a single person. The height of the bag is comparatively large so any one of small height can also use it for kicks and punches.
Buy Flexzion Kickboxing and Punching Bag
What Should be the Height of Kickboxing Punching Bags?
It is a matter of concern that what should be the actual height of a kickboxing bag. It depends, really. The regular bag height is around 6ft and it is placed 2ft above the ground. Considering that, the punching bag would be 8ft above the ground. But being 2ft high gives it enough space to move freely when it's hit. Plus, it isn't high enough that a person using shins or kicks can't reach it. This means, the ideal height should be around 6ft and it should be placed at least one foot above the ground.
Final word:
A kickboxing punching bag is a little different than a regular punching bag in a sense that the earlier is used for kicks and punches alike. While, the second one is only used for punches. Based on these facts, the punching bag can be anywhere between 2 feet to 3 feet and it should be around 4 feet above the ground.
That is one reason speed bags and double-end punching bags both are a good fit for boxing and punching professionals and enthusiasts.
>>> Want to see even more kickboxing punching bags?
Read our blog on Best Double-end Punching Bags to Buy
Image source: Amazon and Pexel