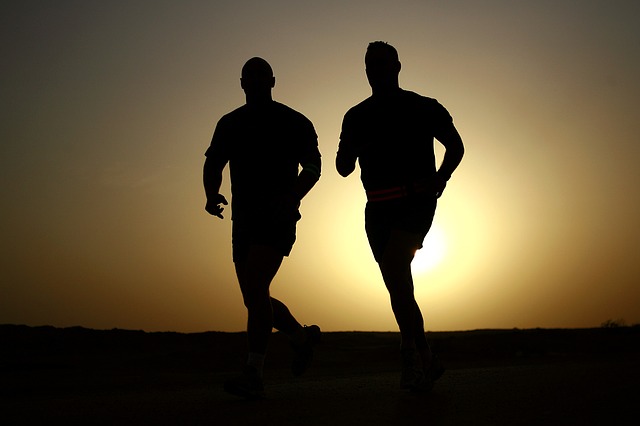 Research says that compression pants reduces soreness during workouts; here is what the users say about it.
Soreness happens when you pull your muscle above certain limit. This can be due to excessive workouts, or accidental pullover of the muscle. In both the cases, you are left with an injury that takes days to heal and multiple absences from the gym.
Weightlifting Compression Pants: Reasons why Soreness Occurs
Soreness can occur due to multiple reasons. One of the top reasons it occurs is because the person is not fully warmed up.

Another reason is because of lifting weight in a wrong position that leads to overstretching of muscle ligaments.

It can also occur when a person is trying to lift more weight than he can lift, resulting in muscle tear during lift down

It can also occur when a person starts to take a bath right after workout, when body is still warm

It can also occur if a muscle was turned above its limit during normal day routine. This usually occurs with aged men and women when they are trying to lift weight or doing house chores
Buy Weightlifting Compression Leggings Online
How Weightlifting Compression Pants Reduce Soreness?
Compression pants/tights/leggings are made of stretchable material – mostly spandex – that if worn retain the position of the muscle in place. Athletes, weightlifters, bodybuilders, and sportsmen all wear compression pants during workouts to avoid long-term muscle injury.
The compression pants keep the muscle in place by becoming a second skin. It surrounds the skin, compressing it and making the wearer feels that slight pressure is holding his skin in place. This results in a reduced number of muscle injuries and soreness because the skin and muscles are not stretched beyond a certain point.
Runners have really appreciated compression pants saying that these pants keep their legs from muscle pain while running. The science behind that is almost the same as we have described above. A runner has to constantly move his legs and this sometimes leads to muscle cramps. By wearing the compression pants they effectively reduced cramps because of the way compression pants work.
Buy Weightlifting Compression Leggings Online
Do Weightlifters Need Compression Pants?
It is really a matter of preference. Most gym instructors I talked to recommend compression pants but weightlifters don't always wear them. They have their own logic about it. They say the compression pants are too hot and often time limit their workouts.
But there is a solution to that as well. Many types of compression pants are now available including heat gear, cold gear, and air flow ones. The last one keep the air flow consistent and made of air-flow enabled material; oxygenating the body and enhancing blood flow.
Buy Olympics Weightlifting Compression Pants
Achieve Better Results with Compression Pants
Olympics weightlifting Compression pants is said to improve performance in the gym. It will help you increase the intensity of your workouts while still ensuring a faster recovery.
Compression Pants Give You Support
When you wear Olympics weightlifting Compression pants for bodybuilding, your skeletal muscles can vibrate less.
This is particularly important during intense training or competition.
Compression Pants Provides Better Circulation
The key advantage of using Olympics weightlifting Compression pants is increased oxygenation of your muscles. This results in improved performance, especially in sports where quick, powerful movements must be repeated numerous times during a training session.
You Can Use Compression Pants During and After Workout
Olympics weightlifting Compression pants can only be used without the need of physician approval. This is particularly true if you want to improve your efficiency while also reducing stress on your body during a workout. Wearing this gear after a workout will help minimise muscle inflammation, relieve soreness from hard exercise, and help you recover full joint mobility faster.
Buy Olympics Weightlifting Compression Pants
Can Weightlifting Compression Tights Reduce Soreness?
Reviews of Weightlifters on Compression Tights and Leggings
MAVA Men's compression pants for weight lifting and other activities
The best compression pants for weight lifting which will help your muscle against trauma.

It will reduce muscle vibration during training.
[amazon_textlink asin='B06XGHGJTR' text='MAVA Men's compression pants' template='ProductLink' store='sj0b3-20′ marketplace='US' link_id='7a354d1b-26f0-11e8-9fac-8d19112cee26′]
These compression pants can be used for outdoor workouts as well because the material which is used in its making, enables antibacterial protection.

Completely comfortable and allows easiness in drying after wash.

Comes with a combination of black and silver. The other one is black and gold.

It offers various applications like weight lifting, running, walking, exercise, tennis, hockey, soccer, golf and other athletic activities.

Best thing about this compression pant is that, it offers coolness in summer. While works as heat retention in winter.
Buy Men Compression Leggings Online
Tesla Weightlifting Compression Pants
Such amazing compression pant is used as a body shaper as well. The reason is that it comes in slim fit design and fitting and is best to use for weight loss purpose.

Smooth and lightweight design which enables comfortableness.

Perfectly designed and made by professionals which enables perfect curves of your body.

87 percent Polyester and 13 percent spandex pants great for men.
Buy Men Compression Leggings Online
Yuerlian Weightlifting Men's  Compression pants
80% Polyester and 20% Spandex.

Such Capri type compression pant is completely flexible which improves muscle efficiency while training.

Seat absorption at its best.

Best for weight lifting, outdoor workouts, four season sports etc.

Comes in variety of insignias.

Buy Men Compression Leggings Online
BS Weightlifting Men's Compression Running Tights
Specially designed to perform athletic activities.

It provides extra level comfort because of its perfect size.

Stretchable and breathable.

Best quality material is used in its making.  85cent of Polyester and 15cent of Spandex.
Buy Men Compression Leggings Online
Vision Sports Workout Long Compression Tights
Such compression pant is best to use for weight lifting as it is made of 10 times best material than cotton.

It will adjust as per your size.

Breathable.

Durable and lightweight.
Buy Compression Leggings for Weightlifting Online
What to check while buying Compression Pants?
Tightness:
The

tights/leggings have a Standard Compression and

Elite MCS

standard. The below chart explains what type of leggings you should purchase depending on your weight.

Just make sure it is neither too tight, nor too loose.

These days leggings with two inch waistband are available for females. However, men prefer leggings with a drawstring tie.

Source: thesportsedit
Price:
To be honest, there isn't a major difference between a legging priced at $15 and a legging priced at $75 except for a little quality difference. It is better to go for a low cost legging if you are just starting out.
After using it for sometime, you will know if it is a right fit or you should switch to a better quality. According to a reddit post, $20-$30 are far better than going for the top class.
A user has reported on one of the Reddit bodybuilding forums  that 'under armour pants' are comparatively better 'than nike ones.' You can buy under armour cold gear mens compression leggings for this price.
Read:
Best Under Armour Compression Pants – Reviews, Benefits, and Features
5 Best Ways to Reduce Tummy Fat and Love Handles Faster
Five Simple Stair Climbing Exercises You Can Do At Home