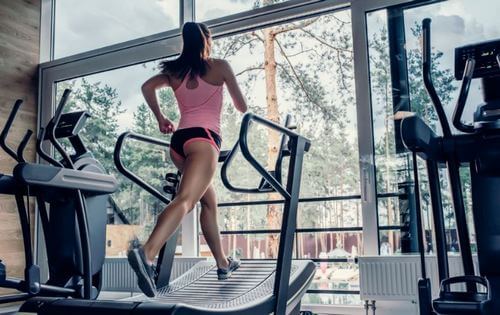 Being an environment-friendly individual takes literally NOTHING!
Some amendments in your daily habits, for instance, using fabric satchels as plastic bags alternatives, taking initiatives in planting trees and trash-proofing the surroundings at a smaller level, can earn you this privilege. 
Well, you perhaps know all these facts already.
Mind me telling you something that might amaze your eco-friendly being, like hell? 
Introducing SportsArt Verde's Eco-friendly Treadmill 
The SportsArt Verde's newly launched Eco-power treadmill is the new definition of "environment-friendly".
How? You may ponder.
This human-operable Treadmill has an insane ability to generate electricity when in use. As soon as it is plugged into an outlet after being turned on, it starts to elicit electricity. 
Yes, you heard me!
[amazon_link asins='B07R39MBMF,B07X2KK5LJ,B01M0L0D90,B0193V3DJ6′ template='ProductCarousel' store='sj0b3-20′ marketplace='US' link_id='be3bd6e3-21d6-4047-a9f2-4334aa301d2f']
Electricity-Generating Treadmill to Cut Bills!
Getting into the whole science behind it's working would be arduous, but according to the brand's CTO(chief technology officer), the machine is embedded with microinverters instead of a regular motor. These microinverters convert the electricity into a usable form.
The working of the manual eco-power treadmill is somewhat like the wind/water turbines or solar panels. Walking, running or sledging onto this treadmill will lead to power generation that can be used afterwards by the gym's network.
Get SportsVerde Treadmill Online
Workout & Generate Home Electricity With SportsArt 
Studies carried out by the SportsArt experts suggest that the estimated energy output per hour on the SportsArt's manually operated treadmill is around 200 watts per hour.
Do you know what that means? 
If you are using the Treadmill that Generates Electricity for just 15 days a month, you're approximately saving a whopping 20,000 watts of energy per year and 29 kilowatts hour per year. (That is huge)
These manual treadmills are not just budget and environmentally friendly. Another perspective of the treadmill was proposed by the running coach Pauline Juhle, according to her, they have a phenomenal effect on your performance as well. (obviously).
"On a manual treadmill, you expend about 30 percent more energy and activate your muscles about 30 percent more compared to running on a motorized treadmill at the same effort level," she said.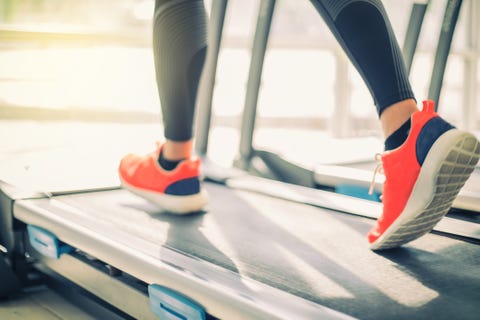 Enhanced SportsArt's Manual Treadmill and Automatic 
Comparing the manual, human-powered SportsArt treadmill with an automated, electric-generated treadmill will reveal that you spend almost 30 percent more power and shred 30 percent more muscle strength while using the manual treadmill at the same amount of effort. This is because automatic treadmills use electric power to operate while the manual treadmills are operated by human muscle vitality. You're using your own core power to make it work unlike that of an automatic treadmill that runs at a predetermined speed.
If you are looking forward to running on the outside track, the next best reinforcement to outside track would be the manual treadmill because it allows you to obtain your desired elevated speed. And because of this feature, you can count on the manual treadmill for your pace-enhancing practices for a race.
Revolutionary Concept for Runners
After the launch of SportsArt's incredible Treadmill that Generates Electricity, the runner's community is trying to come up with new revolutionary concepts that will make them shine bright among the list of Eco-friendly device producing enterprises.
Fair enough, isn't it?
Why have we limited the idea of eco-friendly to the plastics only? 
All these electricity wasting equipment can be upgraded to a waste-free version too.
Why Buy Eco-friendly SportsArt Verde Treadmill?
It is the first eco-friendly machine that is good for the environment

It helps you develop your muscles faster than other treadmill machines in the market

It is lightweight and silent, this means you can use this treadmill machine in your home, office, restaurant, and other places

Technically speaking, you are generating electricity for your house!
Read More About SportsVerde Machine Or Get SportsVerde Treadmill Online