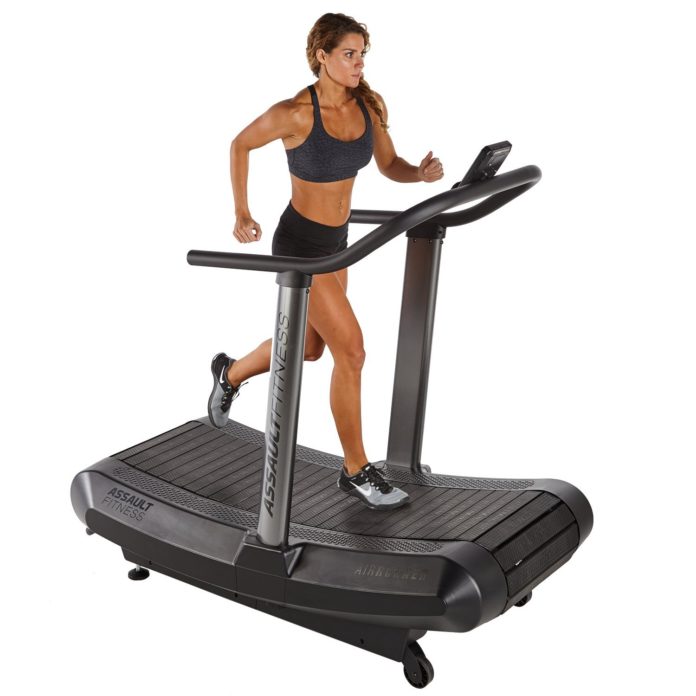 In this article we will discuss which of the two treadmill machines is better: OppsDecor treadmill machine or GoPlus treadmill machine?
Both are great home gym fitness treadmill machines. Users can use them to workout at home or office. The machines are comfortable and have a 4+ rating on Amazon. And, the best part is that both of these treadmill machines are available for under $500 price bracket for treadmill machines. This means they are two highly affordable treadmill machines for home gym.
The reason we selected OppsDecor vs GoPlus for our article is because both of these treadmill machines are best sellers on Amazon.
Check Out Best Home Gym Treadmill Machines
Now that we know their similarities. Let us look at the differences of OppsDecor treadmill and GoPlus treadmill machines. Here are the main differences of both the treadmill machines. Check the table for a detailed comparison between OppsDecor and GoPlus treadmill equipment.

OppsDecor Treadmill vs GoPlus Treadmill Machines
Utility

Suitable  for both home and office workout.

Goplus folding treadmill is most suitable for

  home use.

Motor Speed

OppsDecor treadmill is equipped with a sturdy 2.25 HP motor enabling smooth momentum

  and low noise operation.

It has 2.0 HP heavy duty motor which is steady

  and durable offering smooth and quiet operation.

Running Belt

The running belt consists of multiple layers including wear resistant surface,

  shock and sound absorption layer, high strength support layer and compression

  layer.

Goplus has a durable PVC running belt but lacks

  multi-layer composition and shock absorption technology.

Speed

Offers  speed up to 12 kmh. You can go to the maximum speed of 4kmh when using under

  the desk however opts up to 12kmh when using normally by raising the

  handrail.

Offers the maximum speed up to 9kmh.

Controls

OppsDecor has a value added feature of remote control through which you can easily

  control your speed , start or stop the treadmill and accelerate it as well.

Goplus has no remote but the start/stop or speed

  control buttons on the handrails to adjust or control the treadmill.

Deck Size

OppsDecor treadmill has a wider deck which provides a running area of 40×16 Inch

  enabling comfortable running or walking.

Goplus folding treadmill has a running area of

  38.2 x 14 which is considerably suitable for comfortable walking and running.

Sound System

OppsDecor has another unique feature of Bluetooth speakers to which you can connect

  your phone or smart device anytime to get yourself entertained during the

  workout.

Bluetooth speakers are not present in Goplus

  Folding treadmill.

Warranty

OppsDecor comes  with a one-year warranty.

Comes with a three year warranty.

Programs & Workouts

There are no pre-set programs.

12 built-in programs are available to help

  achieving your fitness goals.

Design

It has a compact design which can be used in two ways. It becomes under desk

  treadmill when you do not raise the handrail. Here you can use it during your

  office hours when you are busy in your office work but want to do a lighter

  exercise while sitting at a maximum speed of 4kmh or use it like a normal

  treadmill by raising the handrail at a maximum speed of 12Kmh.

Goplus folding treadmill also has a space saving

  foldable design however it does not offer the option of walking under the

  desk. It can be used normally like other ordinary treadmills by raising the

  handrail.

 
Reviews:

OppsDecor Treadmill vs GoPlus Treadmill Machines
What the reviews say about OppsDecor treadmill machine?
One user of the machine has said that it is great for a fast walk or a sprint. 

One user of the OppsDecor treadmill machine said that it is quiet, nice compact style, but long enough to have plenty of room to use

One user of this home gym equipment said that it plays music on your phone through internal speakers as you run. 

One user has praised its construction, saying that it has a nice solid steel construction and nice finish, it looks great. It folds up easily and is easy to move out of the way

One user uses the machine everyday for workout. He says that the treadmill offers a great workout. Works just as good as more expensive ones. Works exactly like a commercial Treadmill, in your own home with unique built in speakers – an added bonus.
Now that we have read the reviews of users who have used OppsDecor treadmill machine, we will read the reviews of users who have used GoPlus treadmill machine.
What the reviews say about Goplus treadmill machine?
One users has said that the

Goplus treadmill machine is for $200, not $1000+. It is perfect for him because he was severely overweight and recently started losing some weight because of the treadmill machine. 

Another user said that the Goplus treadmill machine has served him well. He wanted a machine that could help him jog. And this treadmill is great for that purpose. He bought this with the intention of using it every day and to lose some weight. 

Another user has said that the GoPlus treadmill machine is easy to assemble because of all the proper instructions available with it.
Check Out Best Home Gym Treadmill Machines