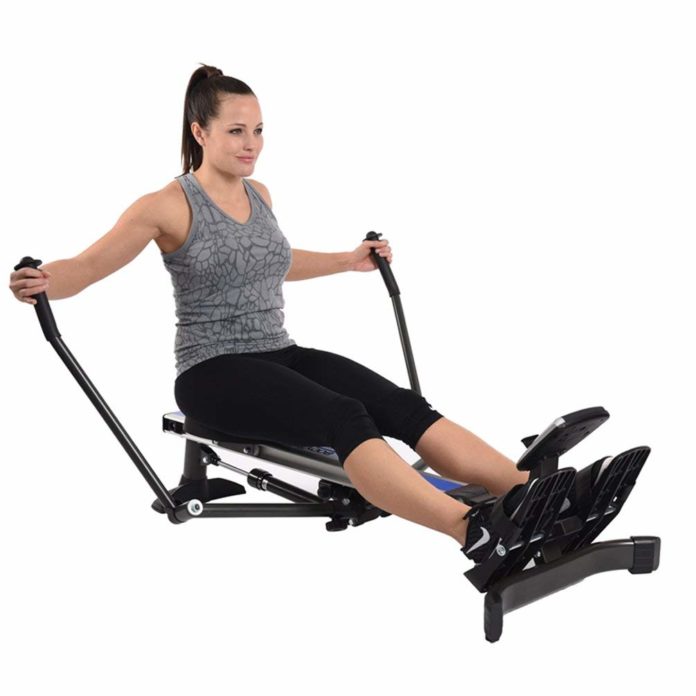 If you want a complete body workout without walking miles to the gym then Weider ultimate body works is a perfect powerpack equipment for your home gym. You can do almost 50 body shaping exercises just by adjusting its positions and using various accessories. It uses your bodyweight turning it into the natural resistance and also includes adjustable power bands for enhanced resistance that provides a powerful workout for every muscle group.
Weider ultimate body works come with a space saving design that does not occupy much space, It can be folded and stored in a minimal space so that you can place it anywhere in your home.
Read: Total gym 1400 vs Weider ultimate body works
Weider Ultimate Body Works Exercise Routine
There are multiple Weider Body Works routine available online. You just have to decide which body part you want to train. You can train six major body parts including biceps, triceps, wings/lats, shoulders, abs, and legs. All other are small parts and usually get the required energy when you pump any of these parts of your body.
Check out the Weider Body Works exercise routines.
Simply choose any one of the exercise routines available to you. In most cases Wieder offers its own exercise manual for users. If you have the machine then you will probably have received an exercise manual as well. If not, you can always search it online.
Buy Weider Ultimate Body Works
Weider Ultimate Body Works Setup Instructions
First of all congratulation on buying a Weider Ultimate Body Works machine. Now it is time to set it up. The machine comes with an instruction manual that you can use to set it up by yourself. If you are still not sure how to set up Weider Ultimate Body Works machine, then use this Weider Ultimate manual from Amazon.
Also, don't forget to check this unboxing video of Weider Ultimate Body works. The guy has offered a pretty honest review about what you will get when ordering a Weider Body Works Machine for home gym workout.
There are no videos available online that provide the complete assembly instructions for Weider Ultimate body works. You can either get the instruction manual, or you have to figure it all out by yourself.
But don't worry, there are some methods available online that can help you adjust Weider Ultimate body works assembly with ease.
Check out this video of a guy fixing Weider Body Works Ultimate machine by himself.
Buy Weider Ultimate Body Works
Weider Ultimate Body Works Features
It looks like an incline bench which is equipped with wheels and a pulley on each side that allows you to do a number of exercises in order to shape up your body. You can work your shoulders, arms, abs, hips, back, calves, and thighs by this equipment.

Additional weights up to 50 pounds can be added in order to add extra resistance to your workout.

Weider ultimate body works turn your body weight into natural resistance allowing a number of exercises shaping up your body.

The glide board has an adjustable incline through which you can easily increase or decrease the intensity of your workout. The steeper the incline is the more resistance you will get in the workout.

It has a cable and a pulley system which allows a greater range of body movement.

It has a very durable and long-life steel tubing construction.

The equipment is designed in such a way that it can take a very compact space in your home.

Weider Body Works includes an exercise guide with over instructions on 100 exercises.

It has a 90-days part and labor warranty.
Weider Ultimate Body Works Assembly
The device comes assembled, largely which includes the back support, rail, adjustment leg, and base frame. You just need to attach the base stabilizer, foot plate at the base of the frame, and handlebar at the top. Just spare 20 to 30 minutes in order to screw three bolts and you are done.
Buy Weider Ultimate Body Works
Pros:
It's easy to use and store equipment perfect for your home gym.

Weider ultimate body works are affordable and cheaper than a gym membership which is a value-added feature.

It has Sturdy and durable construction.

It provides full body workout focusing all body muscles.

Provides seven different incline positions.
Cons:
The equipment is quite heavy and it is difficult to move it easily.

The glide space is short.

Comes with a short warranty.
Verdict   
Overall, the Weider Ultimate Body Works is a sturdy, affordable and easy-to-place home gym equipment that offers a number of exercises for your fitness and body-shaping. It seems like an ideal exercise machine for doing a workout without paying a monthly gym membership fee. Moreover, Weider ultimate body works targets all of your muscles including upper and lower body exercises both, which does not let you need to purchase anything else for your home gym.
Buy Weider Ultimate Body Works