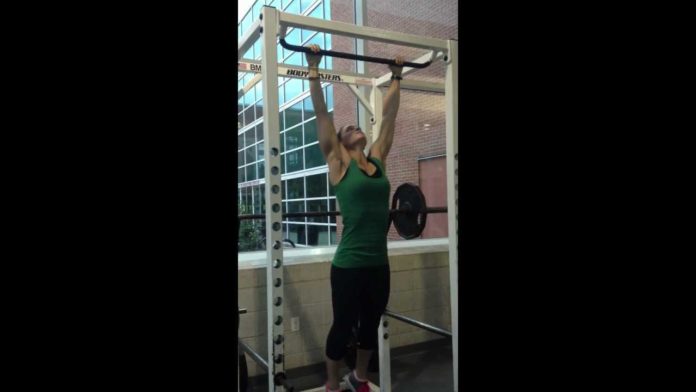 Fitness Reality 810XLT power cage is one of the most useful workout units one can place in his/her home gym, which is not only budget priced but also a robust and stylish unit assisting various power moves for beginners and intermediate powerlifters. It can accommodate weight up to 800 lbs. The frame is made from sturdy two-inch tubular steel in such a way that it provides a large walk-in space assisting body movement. The walk-in area is 50.5 inches in length, 46.5 inches in width & 83.5 inches in height.
Fitness Reality 810XLT Super Max Power Cage Instructions
The rack comes with two 23 inches chrome safety bars ensuring your safety which is a key reason why one would choose to buy this power rack for his home gym. It can be adjusted to 19 height levels. Moreover, it is equipped with multi-position chin-up/pull-up bars which assist in the arm, shoulder, and back muscle workout. You can exercise squats, curls, shrugs, pull-ups, push-ups and flat bench press through this durable machine without problem.
Fitness Reality 810XLT Super Max Power Cage Manual
Fitness Reality 810XLT is a great exercise machine for home gyms. It is perfect for those who want to exercise without a partner because it helps the user manage the weight by himself. He simply has to attach the hooks available with the machine and lift weight as per his will.
With the 810 XLT machine, he can do bench press, deadlifts, and shoulder press without a problem.
You can download the complete Fitness Reality 810XLT Super Max Power Cage manual from official website.
Buy Fitness Reality 810XLT Home Gym Equipment
The Fitness Reality 810XLT cage can be used with various attachments you can add in order to get the complete all in one home gym. The optional accessories include various equipment including dip bars, weight plate holder, J-Hooks and landmine etc among which fitness reality adjustable bench is the popular one. It provides you with a wide seat padded with a 34-inch backrest that is comfortable and useful. The seat can be adjusted to 12 positions through which you can adjust between 20 degrees to 80 degrees according to your workout. Moreover, The 810XLT bench is foldable, providing easy storage. The bench also provides you with a separable and adjustable leg hold down bar which provides a high degree of stability and comfort.
Special Features
28 holes are present for 28 different positions.

You can get the optional weight bench attached which increases the number of exercises you can practice with the unit.

Safety bars and safety pins included

Tools for are also available with the unit

Chrome plated bars
Assembly
Fitness Reality 810XLT Super Max Power Cage is easy to assemble. You just need a wrench and a socket in order to fix the rack. You don't even need directions in order to put the parts together which will hardly take an hour or so.
Why Fitness Reality 810XLT is perfect for the home gym?
The reason Fitness Reality 810XLT is perfect for your home because it has a sturdy construction and stylish design not heavy on your pocket as well. It has an easy assembly which will not take much of your precious time. It is perfect to workout with it if you don't find time to go to a fitness center regularly.
Pros
2 x 2-inch square steel framing which has a sturdy construction.

Affordable as compared to other power racks.

Quick and easy to assemble

Optional 12 positions adjustable bench

Multi-position pull-up bar

Comes with one year warranty
Cons
No West side hole spacing

It is a large unit so it is not suitable for the room has low ceilings.

Attachments are not included with the product, you will have to buy them separately.
Buy Fitness Reality 810XLT Home Gym Equipment
Should You Buy Fitness Reality 810XLT Power Cage?
If you are someone who lifts weights on a regular basis but is afraid to lift heavy weights without a partner, then the Fitness Reality 810XLT power cage machine is a perfect fit for him. It offers almost everything that he needs to be doing bench presses and deadlifts.
In fact, you won't need any other fitness machine if you have this one in place because it can target all basic motor muscles easily.
Compare Fitness Reality 810XLT vs Multifunction Home Gym Station
Let's now compare Fitness Reality 810XLT  and Goplus Multifunction Home Gym Station.
Both machines are perfect for home gyms

Fitness Reality 810XLT is great for those who like to lift rod weights while Goplus home gym station is for those who like pure machine workout

Both are within the same price range and offer complete workout for users

Fitness Reality machine targets shoulders, chest, lats, and biceps.

Goplus home gym station targets, legs, lats, shoulders, legs, and triceps
Our Verdict:
Both Fitness Reality 810XLT vs Multifunction Home Gym Station are great machines. If you are interested in targeting your overall body through weights, our preference is Fitness Reality 810XLT power cage machine workout.
Buy Fitness Reality 810XLT Home Gym Equipment