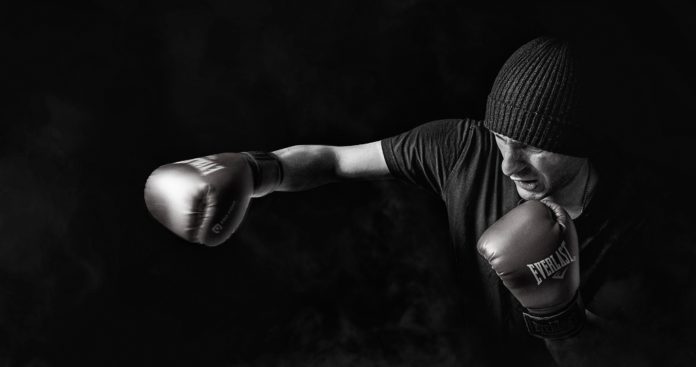 Punching a bag without hand wraps can scratch the surface of your hands. Therefore, it is wise to get hand wraps that you can use for punching bags. There are multiple types of hand wraps available in the market. But the only problem for newcomers is which ones to choose.
The hand wraps protect your hands, fingers, and bones from external impact. They are also a kind of a protection against bruises that you often get while punching the bag.
We hope the below list of mma hand wraps will help you get a perfect punching bag workout while punching the bag.
Ringside Mexican Style Kickboxing MMA Hand wraps
If you love Muai Thai or do it at your home, then these are the perfect hand wraps for you. The wraps are specifically made for muai thai practice so anyone interested in kickboxing can easily use these hand wraps for training.
Great quality Mexican style cotton hand wraps which are of 180" in length.

The elasticity of this material makes it optimal in comfort and support for your training.

Thumb loop safety is also provided, and you can hook it so that it cannot get off from your hand.

These hand wraps will protect your wrist and hands.

Variety of colors are available.
These hand wraps are perfect for your home punching bag frenzy. The wraps are washable and can be easily used for your training.
Only problem with these is that they deteriorate pretty fast. So, better to use them inside your gloves rather than as a standalone hand wrap because that way you will have better hand wraps for working out.
The velcro stitching will wear off pretty fast if proper care is not done. It is better to maintain them by using gloves on top.
This pair of hand wrap is machine washable and is made of 100cent durable cotton.

Its quality thumb loop makes it easy for holding the grip in your hands and enables secure wrapping.

It is a professional hand wrap which will protect your wrists and arms in a great way.
RDX training hand wraps are made of shock absorbing material that comes with pads for extra protection. The wraps have stitched fingers and carbon fiber fabric. They also have gel integrated aero foam padded knuckles so you can easily wrap them on your hands. The velcro comes with cotton bandage so it can be wrapped easily.
Most users have noted that these mma punching bag hand wraps have extra tight stitching that makes them itchy while using the boxing pad. You can easily fix that by wearing cotton bandage inside it. Or, by wearing a set of boxing mitts above them.
The best quality inner gloves (hand wraps) which will absorb maximum shock for your knuckles and wrists.

Carbon fibre fabric is used for its stitching and aero foam padded knuckle is enabled in it so that your knuckles may not get hurt during training.

This pair is 75cm long.
Made for kids and adults alike. The Meister junior cotton hand wraps are a perfect solution for fighters who want shorter wraps for their hands.
The elastic Cotton Hand Wraps are made of pure cotton. They are of absolute length so the users can easily wear them either inside gloves or solo [without them].
Such hand wraps are specifically made for women and kids who have particularly small hands.

These hand wraps are 108" long and are made of pure elastic cotton.

Enables secure wrapping and is machine washable as well.
Tigon Boxing Gel Inner gloves Hand Wraps Bandages
The Tigon Boxing gel gloves aren't actually hand wraps but gloves with very long hand wraps that provide full support. The gloves can absorb shock of your wrists and knuckles. They are of amazing quality because of comfortable interior elastic and lock-enabled wrapping feature.
Further, the velcro closing on the cotton bandage is a perfectly secure fit for boxers.
An easy to wear hand wrap pair which is of amazing quality.

Its elastic material makes it easy to wrap around your hands and thumb loop or hole, enables a lock for its wrapping.

Long wrist strap is enabled so that you can have maximum support.

It will absorb maximum shock for your wrists and knuckles.
Final Word
These are some of the best hand wraps you can get for your home gyms. All the hand wraps are of great quality but we have still tried to provide the pros and cons of each of them. So, that you know what to expect when you buy them.
If you need more help in deciding, feel free to comment below.
Read More: