Four years ago, I left the gym. This means no more weight lifting, no more treadmills, and no more rowing. Instead, I started doing calisthenics. 
I replaced my weight lifting equipment with pushups, pullups, and pull up bars. Next, I replaced my treadmill activity with a run around the local park. Instead of rowing, I use pullup bars to condition my lats.
Calisthenics Equipment for Home for Beginners
What was the result?
Saved over $2,000 in six months. 

Had more time to spend with my family and for outing

Made friends in the local community

Felt lighter, faster, and smarter
What I still do:
I still train hard i.e. around 1 hour per day.

My training is intensive and I follow a proper regime

I still use equipment such as dumbbells, a stability ball, and power tower but I combine these techniques with calisthenics to improve my fitness.
People don't know about calisthenics or other body weight exercises. For them, it is all about hitting the gym, lifting a few weights and getting fit. This is ONE WAY of doing things, but it is NOT THE ONLY WAY to work out.
So I decided to build my calisthenics home gym. I now train whenever I want, and I decide the intensity of my routine whenever I have to. 
If you are someone that is trying to follow in my footsteps, then this calisthenics workout equipment guide is for you. 
Read on to find out which calisthenics workout equipment best fits your needs!
---
List of Calisthenics Equipment for Home
Power Tower:
If you're looking for compact equipment that can give more benefits at a single time. Power towers the last stop for your search. It can give the combined workout effect of Pull Up bars, Dip bars and knee raisers. All of the significant bodyweight exercises can be done effectively including chin-ups, pull-ups and leg raise. It is compact hence saves a lot of space for the rest of your equipment and it is, of course, budget-friendly as you are getting a three in one combo. Make sure to check your weight capacity and the stability of the power tower before getting your hands on one.
Buy Calisthenics Home Gym Online
Gymnastic rings:
Are you heading towards the intermediate or advanced options for your home workout? Get your Gymnastic rings ASAP! They will give you the most advanced workout moves like the pull-ups, chin-ups and ring dips. Gymnastic rings are incredible for an advanced workout so you need to be careful when starting your routine with them to avoid any injury. But once you get used to, they will give you the most strength-centered core and a powerful body.
Doorway bar:
Doorway bars are a considerable choice for fanatics aiming for a light daily workout routine. They are cheap, compact and easily installable but proper installation is a must in accordance with the bodyweight capacity. You can do a limited number of exercises like pull-ups and leg raises. Its compact nature makes it liked by the apartment dwellers.
Wall-mounted pull-up bars:
These are the best home calisthenics equipment for workout and are available in two types. Wall and ceiling mounted; both are preferable according to your desire. If you have got more space get yourself the ceiling mounted bar. Besides space issues, both are great to work with. And one benefit is that they come in a wide range of pricing from affordable to expensive.
Weighted vest:
Weighted vests are more comfortable and easy to use calisthenics home gym equipment. They have a wide option of load for you to choose from. Try working out with a weighted vest for a strengthened core. They are super adjustable and take your workouts towards advanced stages.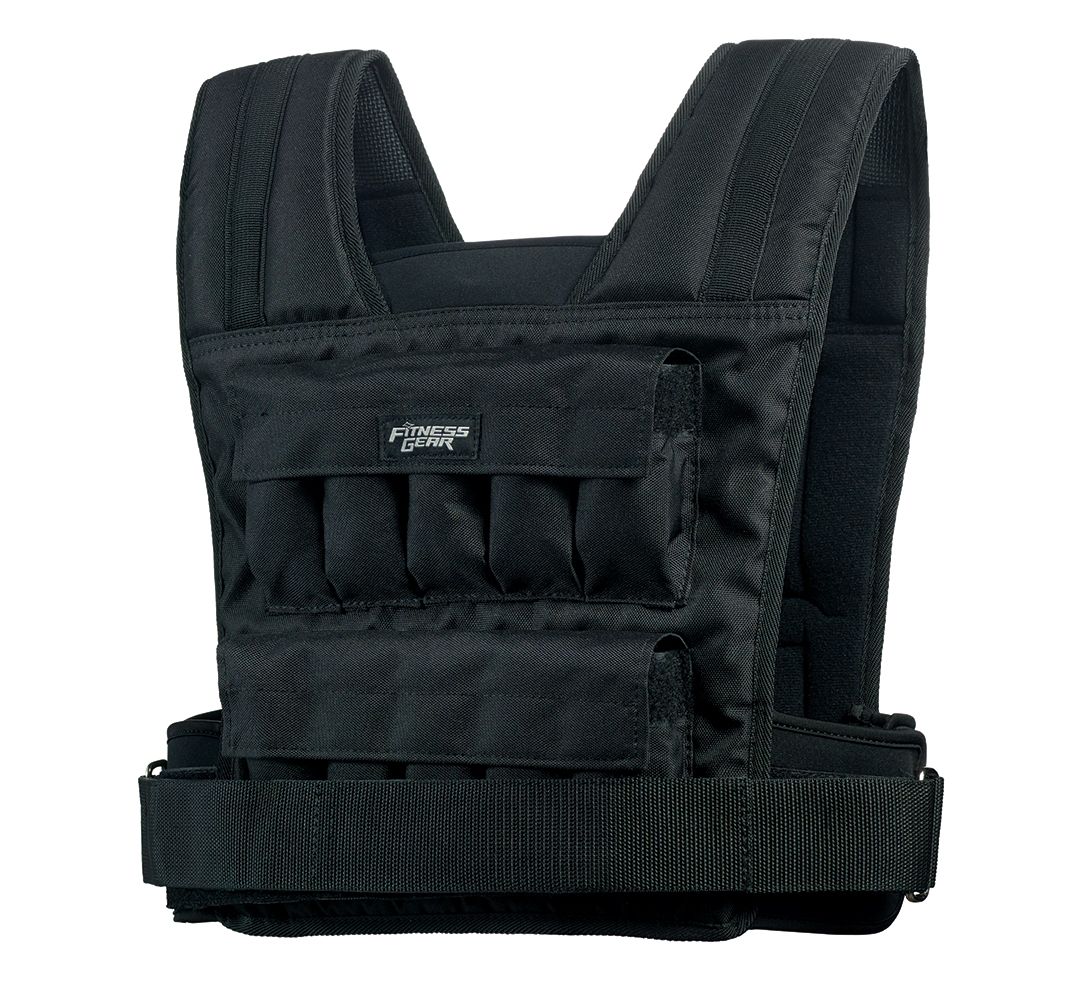 Dip belt:
Dip belts give your calisthenics home workouts an extra resistance for more strength development. 
Just like the vest, dip belts are for adding extra resistance to your calisthenics workout at home. You can hang weight plates on it safely, even huge loads if you are a pro. Compared to the vest it is not as comfortable since the plates swing a little bit. However, that is a sort of additional load which requires you to keep your balance leading to even better strength training.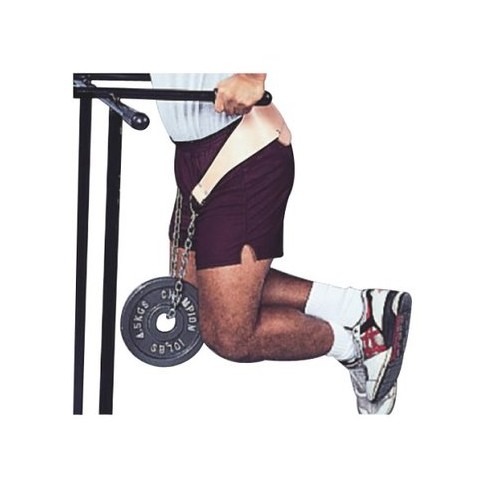 Dip stand:
Dip stands shape the whole of your upper body. If you need calisthenics equipment for pulling exercises at your home, go for a dip station with calisthenics bars for home. You can do various exercises with this single device like push-ups, leg raises, reverse push-ups, tricep dips, etc. It comes with two options, single individual stand or combined machine. Both are good at their place, but the double machine has more stability and weight capacity.
Buy Calisthenics Home Gym Online
Calisthenics parallel bars:
Parallel bars are kind of an upgraded version of the dip stands. Calisthenics bars for home are highly adaptable and help you perform a wide range of exercises like pull-ups, push-ups, L-sits Etc. They increase stability and a full range of motion due to their longer height. You can build muscle mass and progress your overload with the help of the parallel bars.
Ab wheel:
Ab wheels are another great equipment for core workouts. They help to build different body muscles like the chest, shoulders, and arms. As you roll your body in and out on the wheel your abs stretch and relax, gaining more shape and endurance. And it's cheap price gives it a plus point too.
Workout gloves:
Buy your pair of workout gloves to protect your hands from injury and for a better grip on calisthenics training gear. They will not burden your pocket and give you a safe and sound exercise.
Buy Calisthenics Home Gym Online
Jump rope:
Ropes are excellent for pumping up your heartbeats. Jumping rope is an outstanding cardio exercise that enhances your cardiac strength and burns a lot of calories at the same time. And you will not have to worry about the cost as it is just a few pennies away from you.
Stability ball:
Stability balls are a great device for day to day exercises like push-ups, crunches etc. It can help you strengthen the core. They give ideal full-body workouts.
Buy Calisthenics Home Gym Online
The benefit of calisthenics workout equipment is that you can do it at home without any sort of external help. The most beneficial calisthenics workout machines for muscle building are definitely the power tower and parallel bars. However, ab wheel is also a great calisthenics equipment for abs workout.
---
Build Your Own Calisthenics Equipment for Home Or Buy It

?
It's better to buy the calisthenics equipment if you can afford a few bucks, or you can always choose affordable options for your home gym. However, if you're low on the budget, you can opt for DIY calisthenics equipment too. You can watch videos on how to make a pull-up bar or a dip-stand for yourself. They are easy to make, and you might only need a few pipes and some pipe fittings.
Before buying or even having to build your own calisthenics equipment, think about the space and your budget first. Make sure that you have a good budget plan and specific training goals. This would help you pick the right equipment for your workout. 
For equipment like resistance bands, jumping rope, or AB wheel, it's preferable to buy them from online or physical stores for quality assurance. Nevertheless, you can also try making them at home if you're up for some hard work and have enough time.
Buy Calisthenics Home Gym Online
Why Build Your Own Calisthenics Equipment for Home?
Setting up a Calisthenics home gym is a brilliant idea. So, if you're having second thoughts about it, just go for it and make the right decision. Before that, you need to decide which is the best home gym for you,
Pure Bodyweight Calisthenics – This setup is economical and doesn't need a huge amount of money. For instance, you can use gymnastic rings to workout. 
Weighted Calisthenics Setup – This setup build requires a few more pieces of

calisthenics training gear

than pure calisthenics home setup as it's focused on a body-weight setting.

Power Calisthenics Setup – This setup includes heavy equipment and a good investment as it's focused on building overall body strength. 
Buy Calisthenics Home Gym Online
After choosing one setup for your calisthenics home gym, it's time to understand why this home gym is essential in the first place.
A calisthenics home gym setup can be the best option for a workout if you have space. You can experiment with different workouts and equipment daily to achieve your training goals.
You don't have to spend a heavy amount of money on your gym subscription fees every month or year, as you can have your own calisthenics setup to practice as much as you want.
It gives you the comfort to use it whenever you want without waiting for your turn or causing any inconvenience. You can even invite your gym buddy to enjoy a fun workout session together.
Calisthenics Equipment Motivational Video
Ready to Create Your Own Calisthenics Home Gym?
Depending on your training goals and needs, you can have your own calisthenics home gym setup with all of the must-have equipment from this list for your workout. You can even follow DIY instructions to make your own equipment or lookout for affordable options in gym stores for a smooth home gym experience. 
Buy Calisthenics Home Gym Online