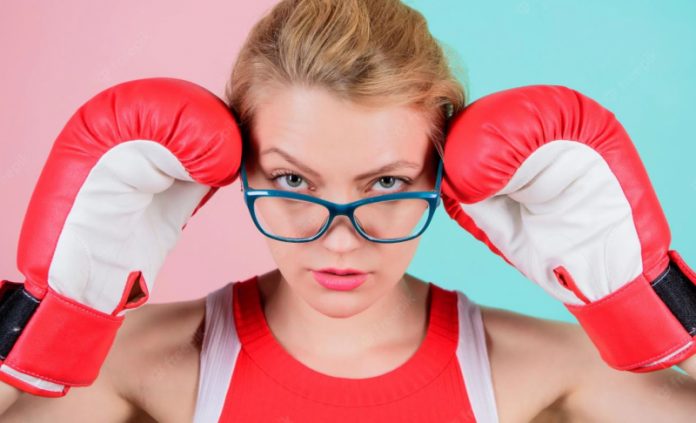 Is it possible that enrolling your kid in martial arts at an early age can help them get a scholarship later on? Martial arts may be a terrific way for your kid to develop character, but will it be useful when it comes time to pay for college?
Martial arts may lead to a scholarship for your child. It is an excellent extracurricular activity that may be utilized to apply for general scholarships as well as martial arts scholarships. The long-term commitment required for martial arts instruction is extremely attractive to board decision-makers.
Martial arts teaches various valuable principles that can help your kid achieve in life and in school. If you're on the fence regarding martial arts, you may wonder how it might assist you. Fortunately for you, we've compiled a list of ways that martial arts may help your kid receive a scholarship.
Martial Arts practitioners may be eligible for scholarships worth $3,375 every year!
Are there college scholarships for Martial Arts?
There are many college scholarships available for those who participate in martial arts. Scholarships are typically available through martial arts organizations and schools. Some scholarships may be need-based, while others may be merit-based.
Many colleges and universities in the United States provide full or partial tuition waivers to students who enroll in a martial arts program, with some offering as much as $10,000 per year. Furthermore, if you are a master, you may be eligible for an extra scholarship of up to $3,375 every year!
Do You Have To Be Barefoot For Martial Arts?
Martial Arts Scholarships for College Students
If your kid likes practicing martial arts, they may decide to continue doing so at college. There are a few universities that teach martial arts and have scholarships dedicated to the sport.
The Mike Swain Scholarship was founded as an excellent example of a scholarship granted by San Jose State University to youth interested in joining their Judo team. Another wonderful option for continuing your child's Judo career in college is the Texas A&M University Judo Scholarship.
Although it is uncommon, certain universities, such as the University of Bridgeport, may enable your kid to be major in martial arts studies. Your kid will have learned when they acquire their B.A.
The historical context

Various languages

The cultures of the civilizations from whence it arose

The psychological aspects
Enrolling your kid in martial arts at an early age can help them to acquire the discipline and abilities necessary to continue the sport in college and maybe get a scholarship.
How Much Do Amateur MMA Fighters Make?
Most Scholarships Accept Martial Arts as an Extracurricular Activity
When applying for scholarships, most academic and non-academic scholarships will require candidates to include any extra-curricular activities in which they participate. FSA provides further information about the application procedure here. However, here's the deal: martial arts is a fantastic hobby for making your kid stand out.
Because of the skills and values that youngsters gain while participating in martial arts, colleges and institutions like to see it on their application forms.
How To Become an MMA Judge? Everything to Know
What Are the Skills Scholarships Seeking?
Enrolling your kid in martial arts helps them acquire a variety of talents and values that scholarships look for throughout the application process. Here are a few examples:
Respect

Discipline

Integrity

Honor

Camaraderie

Maturity

Humility

Loyalty

Self-control
Children who can demonstrate these many qualities are more likely to get a scholarship than those who cannot. Scholarship committees look for students who are committed to their future and have the necessary abilities to succeed in college.
Everyone realizes that martial arts need self-discipline and tenacity. These are very useful talents in higher education as well as the "real world" and can help your kid compete for scholarships.
After all, schools know that youngsters who are mature and able to control themselves to perform martial arts for many years won't break apart under college pressure and also have what it takes to thrive in academia…and therefore are worth the university's risk for scholarships!
How Heavy Is An Everlast Punching Bag?
Do Colleges offer karate scholarships?
Yes. There are a number of Karate scholarships available for those looking to study martial arts at the collegiate level. Many of these scholarships are sponsored by martial arts organizations and clubs, and are thus available to students enrolled in martial arts programs at accredited colleges and universities. Some of these scholarships may be specific to a certain style of martial arts, while others may be more general in nature.
Martial Arts Develops Leaders & Scholarships are Offered for them.
One of the most essential qualities universities look for in students is their leadership capacity. Martial arts provide an excellent opportunity for your youngster to enhance their leadership abilities.
Youngsters may take on leadership positions as they grow in any martial arts class. These many leadership development exercises may include:
Attendance tracking

Prospect management

Performing a motion for the class

Working as a teacher's aide

Managing a group of students
One of the finest things you can do as a parent to obtain your kid a scholarship is to place them in a position where they can get leadership experience. Firsthand experience is what will set them apart in the application process.