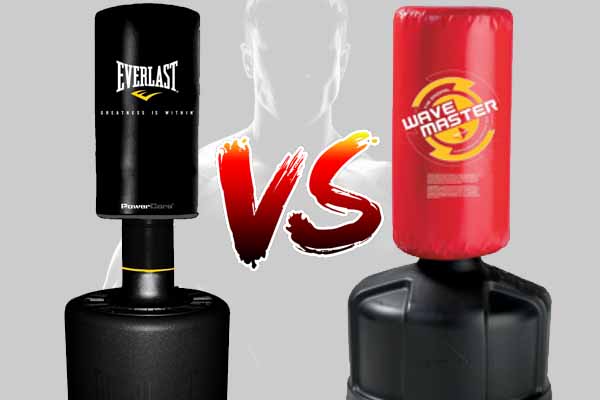 =
We have tried to compare both the freestanding punching bags based on their physical aspects and usage comparison.
Please let us know if you want more things added to it.
Everlast Powercore 2228 vs Century Original Wavemaster – Comparison Table
Everlast 2228 Free standing Punching Bag

Everlast Omniflex Free Standing Heavy Bag

Physical Aspects

Weight

280lbs

250lbs

Filling

Sand or Water

Sand or Water

Type

Freestanding

Freestanding

Height

54 inches – 62 inches

47 inches to 78 inches

Structure

Tri disc foam structure

High tension spring for quick rebound

Usage Comparison

Durability

Steel Plate Technology

Lasting durability and functionality

Feel

Power Transfer Ring collar

Vinyl and Plastic

Gloves Needed

Yes

Yes

Base Type

Compact

High grade shock plastic base

Safety

Comes with a strong base that stops it from falling

Solid base to prevent falling

Kick and Box

Supports punches, high kicks, low kicks, knees

Ideal for punching, high kicks, and knees

Safe for Kids

Yes

Yes

Price



Everlast 2228 Powercore Freestanding Punching Bag Review
Suppose you are left with only one option. That's is, to choose a freestanding punching bag that you can keep in your house. You won't have any other home gym equipment available. What will you choose?
Everlast 2228 powercore punching bag was made for people who don't want to go to gym but still want to stay fit. This bag is made with them in mind. It is capable of getting both kicks and punches. Most people who weigh between 70kgs and 80kgs can easily use this bag.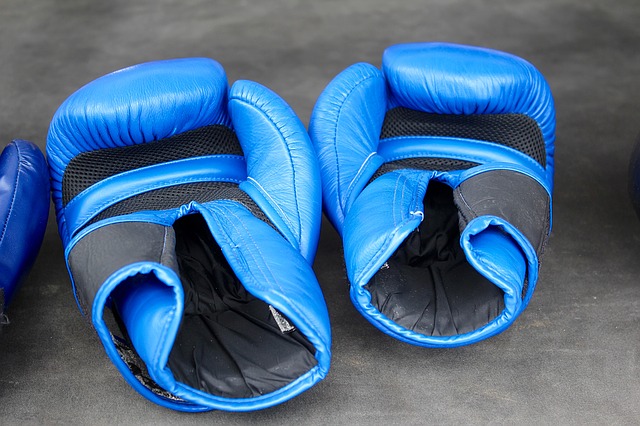 Word of Caution
Some reviewers of the everlast powercore boxing bag have said that the it broke when they tried to hit it too much. Yes, it can break. Don't look surprised. That doesn't mean it is a bad value for the money. Just ask yourself, what other option do you have?
Features
When filled with water it weighs 280 lbs weight

Makes for a perfect companion for circular fighting

Great for cardio, hand, and leg conditioning

Increases hand-to-eye coordination

Made of dense but compact base

height can be increased to 5.4ft

Comes with adjustable height
Let's see the pros and cons of Powercore Freestanding Punching Bag.
Pros Everlast Powercore
One of the best and most beneficial heavy bag for training which is professional designed and manufactured.

The Everlast 2228 Powercore heavy bag offers amazing and efficient power dispersion because of its quality tri-disc foam structure.

It enables improved overall strength because of its tell plate technology.

This heavy bag has a very nice and compact base which allows increased accessibility.

The Everlast heavy bag is professionally and efficiently designed as it offers ease of assembly.

Its height is easily adjustable from 52" to 65".

Its NEVATEAR outer layers have improved the durability and improves the shock absorption as well.

It is flexible as well because of its high-density plastic.

This bag is perfect for professional trainers who are looking forward to getting trained for their fight.
Cons Everlast Powercore
This heavy bag is not for the beginners who are now getting into this fun.

It's a pro quality heavy bag which is good and effective for the professionals who are experienced and trained to perform workout on it.

You will have to put sand or water in its base so that it doesn't go anywhere.

Its quality is pretty good but if its not used in the right manner than it will not be a good choice at all. This is because everything needs to be taken care of.

It is a pretty high bag of height 5'10. This is why most of the beginners find it difficult to use this heavy bag for their training.

It is a bag of professionals who are trained to perform workouts on such heavy bags.

It is recommended that the beginners may not use this heavy bag as their training in the earlier days, as it won't be so much effective for them unless they will exert their energy on it in vain.
Note:
Everlast 2228 powercore punching bag is an old version. But it has its strong points that makes it standout.
Check Reviews of Everlast Powercore Freestanding Punching Bag
Century Original Wavemaster Punching Bag review
Century wavemaster punching bag is made of vinyl plastic and is great for kicking and boxing. It's soft plastic can absorbs all kind of punches and doesn't even hurt the hands. The wavemaster has a springy base that makes the bag rebound once hit. I think this reduces the kinetic energy and therefore doesn't break the base.
Buy Century Original Wavemaster
Just like the Everlast powercore punching bag, it can be increased from 54 inches to 67 inches height depending on your settings.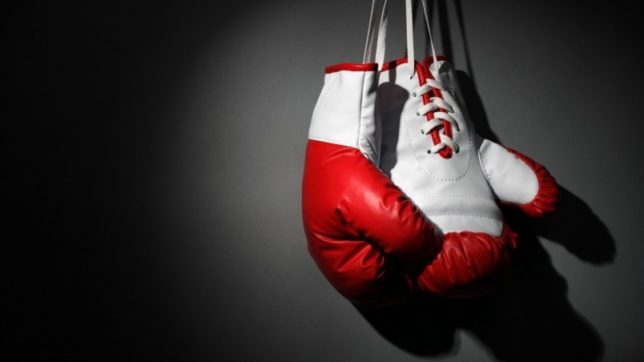 Word of Caution
Century Wavemaster Freestanding Punching bag is great for beginner fighters. I wouldn't recommend it for experts because some have said that it comes with a thin cushion. Those who are hard hitters will likely punch the inner core – hurting their hands/legs.
Another thing to watch out for is that the century freestanding punching bag can fall if hit with force. Apart from these drawbacks, it is a suitable punching bag for home use.
Video Review of Century Wavemaster Freestanding Punching Bag
Features
Comes with 250 lbs weight

Easy movement of target due to round design

Increase cardio and leg conditioning

Improves hand to eye coordination

Has a high density base that can be filled with water or sand

Up to 5.5 ft tall
Pros of Century Wavemaster
Century punching bag is ideal for users who are just starting boxing

Fighters of all heights can use it easily

Century wavemaster is made of vinyl and plastic that reduces the impact of the bag and keeps hands safe

Small kids can also use it easily for learning to kick and box

Effectively disperses energy thanks to shock absorbing structure

A compact but solid base keeps it from falling

This bag is perfect for solo trainers who, for some reason, can't visit the gym
Cons of Century Wavemaster
It moves when kicked with high force

Not suitable for You will have to put sand or water in its base so that it doesn't go anywhere.

It isn't great for apartments because of its rectangular design

The inner core is made of very hard plastic and for some people the cushion is too thin – for those who are hard kickers
Check Reviews of Century Wavemaster Freestanding Punching Bag
Conclusion:
It is tough to decide among the two i.e. Everlast Powercore and Century wavemaster punching bags. Both are great and people have praised both of them due to their solid base and quality. But, I personally prefer powercore due to its durability. Century Wavemaster freestanding punching bag has more reviews that means more people have used it.