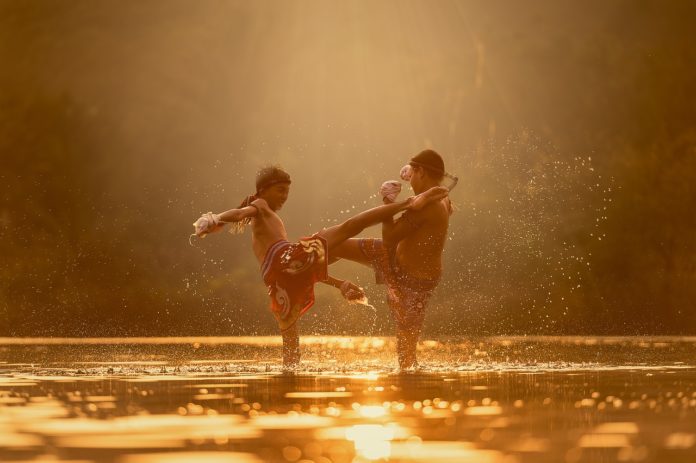 When it comes to finding a good Mixed Martial Arts (MMA) gym in the US, it is important to do your research and be aware of the different options that are available. Knowing the different types of gyms, the amenities they offer, and the cost associated with them can help you make an informed decision when it comes to choosing the best gym for you. This guide will provide you with the necessary information to help you find a good MMA gym in the US.
---
Best Ways to Find a Good MMA Gym in the US
Here are a few tips to help you find the best MMA gym for you:
1. Look for a gym with a strong track record of success. 
Look for gyms that have produced well-known professional fighters, as well as amateur champions. A gym that has had a long history of success will likely have a great program in place and will be able to provide you with the best instruction.
2. Find a gym with experienced coaches. 
Look for coaches who have experience in MMA and have worked with numerous fighters. Ask questions about the coaches' credentials and look for experience in coaching and in competing.
3. Look for a gym that offers a wide range of classes. 
MMA gyms should offer classes for beginners, intermediate, and advanced levels. This will ensure that you are getting the most out of your training.
4. Consider the location of the gym. 
Look for a gym that is conveniently located near your home or work. This will make it easier to get to your classes and ensure that you can stick to your training schedule.
5. Consider the atmosphere of the gym. 
Look for a gym that is friendly and welcoming. A good MMA gym should foster a positive environment where everyone feels welcome.
6. Ask about the cost of classes. 
MMA gyms can be expensive, so be sure to ask about the cost of classes before signing up.
How Much Do Amateur MMA Fighters Make?
---
Find Good MMA Gym in the US Online 
If you are an introvert, you can also find MMA gyms in US near you. Here are some of the best ways to find authentic gyms with good reviews using internet.
1. Check out MMA and Brazilian Jiu-Jitsu specific websites: 
There are many websites dedicated to MMA and Brazilian Jiu-Jitsu that list gyms in the US. These sites usually have detailed information on the gyms, such as reviews, training schedules, and pricing. Check out websites such as bjjmats.com, mmafighter.com, and mma-gyms.com.
2. Look for MMA-specific forums: 
Forums are a great place to ask questions and get advice from experienced MMA fighters. Look for forums that discuss MMA gyms, such as Sherdog.com or MMA.tv. You can get detailed information from people who have trained at the gyms and can give you an honest opinion.
3. Ask your local fighters: 
If you live near a popular MMA gym, ask local fighters about the gym. They can give you a good idea of the gym's atmosphere, culture, and training schedule.
4. Research the instructor: 
One of the most important factors when choosing a MMA gym is the instructor. Do some research on the instructor's background and experience. Make sure the instructor is certified and has solid credentials.
5. Visit the gym: 
Once you've narrowed down your list of potential gyms, visit them and take a tour. Talk to the instructors, watch a class, and get a feel for the atmosphere. This is the best way to find out if the gym is right for you.
Four Best Compact Home Gym Pulley Systems
Are MMA gyms worth it?
It depends on the individual's goals and preferences. MMA gyms can be a great way to learn the fundamentals of fighting, grappling and striking. They also provide an opportunity to meet like-minded people and make friends in a supportive environment. For those who are serious about competition in MMA, the gym can be an invaluable resource for training and instruction. However, if you don't plan on competing and just want to stay in shape, MMA gyms may not be the best choice for you. They can be expensive, and the classes may be too challenging for beginners or those who are just looking for a basic workout. Ultimately, it depends on your individual goals and preferences.
---
What state has the best MMA gyms?
Some states such as California, Las Vegas, Florida, and New York are known for having some of the best MMA gyms in the world. These gyms are often home to some of the world's best fighters, and they provide excellent resources and training. 
Other states such as Texas, Ohio, and Colorado are also becoming known for their MMA gyms. They provide quality instruction, and often have top-notch coaches and facilities. Ultimately, the best MMA gym for you will depend on your goals and preferences, but many states have great gyms to choose from.
How Much is a MMA Gym Membership?
---
Top MMA Gyms in the US
American Top Team (Florida)

Jackson Wink MMA (New Mexico)

Alliance MMA (California)

The MMA Lab (Arizona)

Team Alpha Male (California)

Team Curran (Illinois)

SBG Ireland (California)

Renzo Gracie Academy (New York)

Roufusport (Wisconsin)

Tristar Gym (Quebec, Canada)
---
How Many Gyms are in the USA?
As MMA gyms are not tracked by the US government, there is no accurate count. However, according to a recent survey of MMA gym owners, there are approximately 3,000 MMA gyms in the US.
Five Best Gym Clock Timers You Can Find Online
Wrapping up…
Finding a good MMA gym in the US can be a daunting task, but with the right information and research, you can find the perfect gym for you. Take the time to do your research, and consider the factors that are important to you when choosing a gym. Ask questions, read reviews, and talk to other MMA practitioners to get a better sense of the atmosphere and quality of instruction of the gym. With the right gym, you can be confident that you're getting the best martial arts training available.