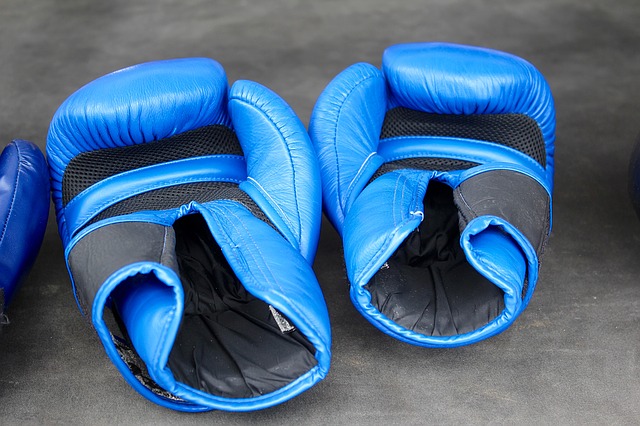 This guide tells how to inflate a small speed punching bag at home without any professional equipment.
Inflating a small ball punching bag:
Unlace the peanut bag and bring out the air valve for inflating it.
Now remove the cap and connect the valve to an air pump and inflate it. The speed punching bag needs to be filled fully, removing all the creases in it for optimum workouts.
Now put the rubber sack back in the speed punching bag and fix its laces.
Try inflating a small punching bag and let us know how it works.
List of Speed Punching Bags to Buy
| | | |
| --- | --- | --- |
| Everlast Speed Bag 10X7 | Long Lasting | Check price |
| Everlast Elite Leather Speed Bag | Balanced | Check price |
| Everlast Everhide Speed Bag | Light weight | Check price |
| TITLE Boxing Gyro Balanced Speed Bags | fast reflexes | Check price |
| MaxxMMA Speed Bag – Type II – Size L | Comes with hand pump | Check price |
Inflating the speed ball punch bag with sand:
You can also add sand to the speed bag instead of air. Here is the complete way to do it.
Open the bag and remove the air bladder from it
Now get a rubber sheet and cut circles in it with diameter of 4 inches, 5 inches, 6 inches, 7 inches and 8 inches.
Now add these in descending order i.e. 4 first, then 5, then 6 and so on… in the leather ball.
Now add a plastic shopping bag inside the bag and fill it 75 percent of it with sand.
Bring out the top corners of the plastic bag from the neck of the speed punching bag and now close it.
Now tie back the laces and you are ready to go
Note: use the right quantity of sand in the speed bag or else it will decrease its speed
>>> Get a sand-filled speed punching bag
How to tie a Sand-filled speed ball punching bag?
Get a good chain of around 8mm thickness so it can hold the weight and hang it to the top of the ceiling.
Hang the bag at the head height so the bottom ball is only 2 inches below the chin when you are standing.
Make sure you have room for bag circulation on all four sides, to avoid getting hurt while punching the speed bag
Your bag is now ready and it will become an excellent source of training.
Use it to train for agility, footwork and upper body dynamic strength.
Read more: Best Hanging Punching Bags for Kickboxing Training 
How to train with the Sand-filled speed ball punching bag?
First start with light punches at a slow pace and try to land all the punches on the bag. Keep your foot work going while you train. Do 5 laps each day and increase speed in every second lap.
The bag's weight, hanger length and the chain's weight capacity all should be well-balanced so the bag can move freely on the floor.
Maintain a safe distance from the speed bag while hitting it so that it doesn't actually hits your face.
While training, hit the bag and turn rapidly so that you can doge it, when it reverts.
Use a variety of punches including uppercut, lower cut, left hook, right hook, right cross and more, while practicing with the speed punching bag. The focus of this bag is not on the punch's impact but on your accuracy and agility.
Don't punch the ball bag too hard or else it will get damaged. Remember, you are using sand inside the bag, punching it hard will burst the bottom of the bag. Instead, use it for a combination of moves to develop footwork.
The bag may need to be readjusted for users of varying heights. You can use a long rope or remote height adjusters for that purpose.
Need a double-end Speed punching bag?
For punching faster:
To improve your strength to punch even faster, exercise with dumbbells. The weighted dumbbells improve your strength and make punching faster easy.
When you use dumbbells for upper body exercises, your body is trained to lift heavy weight. And it thinks the same when it is punching someone. By using the right quantity of weight and exercising more often, you can easily improve your punching speed.
Other exercises you can do to punch faster include:
Lift heavy objects
Do more pushups
Do arm exercises that simulate punching
Improve your muscles
>>> Browse latest Speed punching bags for home gym at Amazon