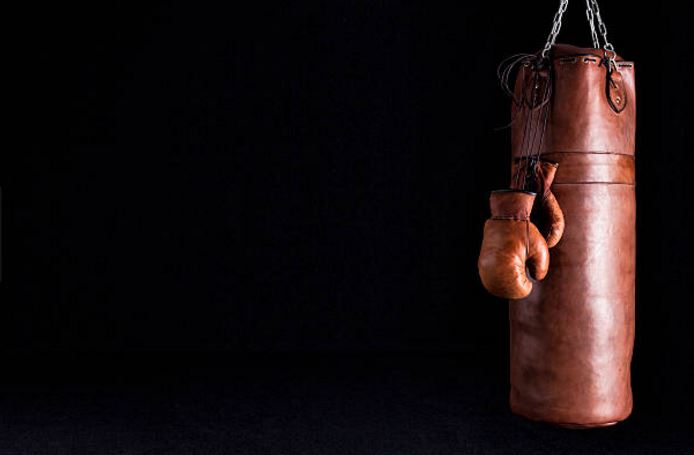 Sanabul is a company which has always put comfort first while designing its products, be it gloves or any other form of fitness equipment. This time around, Sanabul is again offering great quality for a very low price. Sanabul's Essential Gel Boxing gloves have too, like its previous products gained a lot of appreciation. Below, we have outlined the pros and cons of these gloves to help you make a wise decision while purchasing gloves.
Why we decided to review Sanabul Gloves?
People are always looking for a better alternative of a punching bag. And we are trying to help them achieve that. Sanabul Essential gloves have a high rating on Amazon. They are appropriately priced for the users so anyone who is looking for the best MMA punching gloves can read reviews of Sanabul essential gel gloves.
These are used by boxers and MMA fighters alike. But as our blog is exclusive to home gym fitness, so these will also suit them.
Pros:
Sanabul Essential Gel Boxing Kickboxing Gloves are known for not compromising on quality. The performance engineered leather build of these gloves have increased their durability and also allowed people to clean them easily. Customers have reviewed these gloves positively in terms of high quality and durability being provided.
Not many people were sure if this design would make a difference in their punching style but people have increasingly found this to be a great advantage. The design makes your hand fit perfectly in the glove as it takes into account the natural curvature of your hands better than other gloves do. Thus, these gloves will help to improve your striking power and allow you to throw more powerful punches.
Gel Impact Protection Foam
To ensure protection of your wrists and hands, Sanabul has paid particular attention to the padding used in the manufacturing. Gel infused foam has been used which guarantees protection against serious injuries while training. You will be able to train without any fear of injuring yourself.
Cons:
The only negative thing that customers have said about the Sanabul gloves is that they become a little too tight when used with handwraps. So you should keep this in mind while selecting a suitable size for yourself.
Sanabul Essential Gel Boxing Kickboxing Gloves Alternatives
Everlast Pro Style MMA Grappling Gloves
Everlast is one of the oldest brands in sports. It produces quality sports clothing and equipment that's available for a reasonable price. The Everlast Pro Style MMA grappling Gloves were introduced in 2010. As a premium synthetic leather gloves with lasting durability, the Everlast Pro Style provide an ergonomic design that are a perfect fit for both small and large sizes.
Check Out Reviews of Everlast Pro Style MMA Gloves
Sanabul BattleForged Muay Thai Gloves
The Battle Forged Gloves have a huge impact on the Muay Thai practitioners. These are some of the best fit for traditional Muay Thai gloves that offer hand-shaped three layer foam, and other modifications for utmost durability.
The Sanabul battle forged boxing gloves are great for professionals or amateurs striving for success. These gloves come with Velcro Closure System that ensures a secure fit for training. The closure system also makes them easy to take on or take off. These gloves have a breathable fabric with comfortable lining on the inside of the gloves, making them ideal for traditional boxing or kickboxing.
Check Out Sanabul Battleforged Boxing Gloves Reviews
Sanabul MMA Hybrid Sparring Gloves
The Sanabul MMA Hybrid gloves are one of the most versatile gloves in the market. They are great for mixed martial arts training especially when the practitioners have to transition between grappling and striking. They can easily transition without changing the gloves.
The Sanabul MMA Hybrid gloves have engineered leather construction and are made of high quality durable material that's easy to clean and maintain.
These gloves also offer durasoft Impact Protection Foam that helps prevent injury to your hands. These gloves also have a secure velcro closure system to ensure a secure fit for MMA training. If you don't want to buy Sanabul Essential Gel Boxing gloves, then these may be an ideal fit for you.
Check Out Sanabul MMA Hybrid Gloves Reviews
Conclusion:
It will be fair to say that Sanabul Essential Gel boxing gloves provide great quality for a very reasonable price. Thus, if you are looking for well priced gloves that do their job well, then these are the essential Gel boxing gloves that you are looking for.