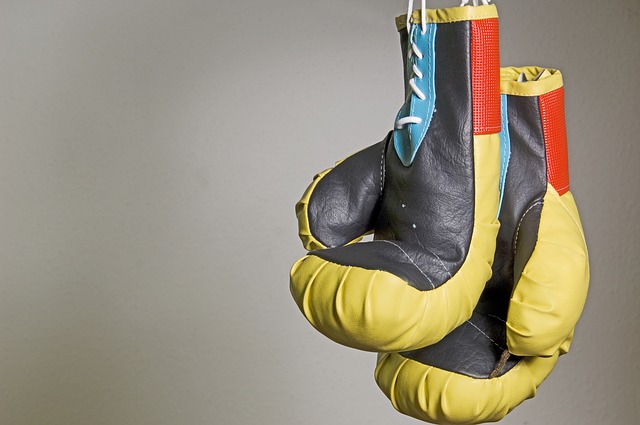 Your boxing gloves are your key to winning a fight. A bad pair of gloves, and you will be out of that fight in no time. There are a lot of brands selling boxing gloves out there. That's why it is important to invest in a pair that will last long and at least help you get better at fighting.
Obviously winning isn't judged by the right kind of boxing gloves but they do play a big part in it.
Venum Giant 3.0 Boxing Gloves is one of the most trusted fighting gloves in the market. Whether you are doing jujitsu, MMA or any other combat training for that matter, the 16oz Sparring Gloves will last a life-time or until you become rock-solid in the training.
But is Venum Giant 3.0 Boxing Gloves pair really that sturdy? Let's find out.
Limits the Risk of Injury
A good punching bag glove should protect your hands from impact and lessen the the likelihood of injury. That is exactly what the Venum Giant Boxing Gloves do.  These are one of the best 16oz sparring gloves because of their higher-density padding ratio in comparison with other gloves of the same price range.
Made with triple density foam, the fighting pair is designed to improve the protection on your knuckles, phalanges and the thumbs. These are equipped with extra pair of padding to reduce impact and enhance shock absorption.
In summary, while punching a target you will only have a limited risk of hurting yourself, because the punching gloves are designed to cover the impact for you.
Secure & Stable
A good boxing glove will provide stability to the hands and will keep the knuckles and the thumbs secure while sparring or boxing on a bag. The venum giant 3.0 boxing gloves comes with a long wrist wrap that keeps them in shape while boxing. This wide Velcro system allows adjustments as per your needs. By wearing the gloves and tightening them, they will feel a part of your body. This will help you make faster moves, without instability in your hands.
Check Out Venum Giant Boxing Gloves with Laces
Improve Comfort, No Odor
We sweat when we fight and our gloves smell with us. This is a normal situation and no gloves in the world can help with this case. However, there are a few gloves that have better odor resistance than others and the 16oz venum 3.0 boxing gloves is one of them. These are efficient in absorbing sweat and reducing odor.
Further, the gloves have an inner lining smoother than other gloves in the market. This breaks sweat particles and they do not stick to the body of the gloves.
This means, you won't have to worry about giving off a foul smell after a long fight or a muscle-draining sparring session.
What users said about Venum 3.0 Boxing Gloves?
Users of the gloves have rated the venum elite mma gloves highly because of their features. Some of the finest features are provided below so you can make a better decision of buying these gloves.
The gloves are known for their quality, comfort and performance to name a few. Please read more below…
Why users love Venum Giant 3.0 Boxing Gloves?
They reduce impact during fight
The gloves are equipped with powerful shock absorption that reduces impact on the wrists while fighting with an opponent. This feature also comes in handy when the striking surface is rough, such as dry sand.
They don't get loose during fights
While in a fight, the venum elite mma gloves won't get loose because they come with a Velcro closure system that can be adjusted as per your needs. The Velcro is powerful and keeps the gloves' openings glued together.
They are comfortable and sweat-free
The gloves are comfortable and sweat-free. This means you won't have to worry about smelly gloves next time you start training. The gloves will automatically adjust to your hands after a few sparring sessions.
What is missing in the boxing gloves?
The gloves take time to fit on your hands
What this means? The gloves are hard to break. The material isn't like other gloves that easily fit on your hands after a couple of boxing sessions. But that is good in a way. Reason is, these gloves will not get ruined easily.
Verdict: Venum 3.0 Giant Boxing Gloves – The King of Gloves
The Venum Elite MMA Boxing Gloves aren't called as 'giant' just because of their name. They provide boxing flexibility, durability and long-lastingness, and epic performance during boxing drills to the users. Moreover, these gloves are available well below the elite mma gloves such as hayabusa and everlast under the price of $100.
Buy Venum Giant Boxing Gloves with Laces
They are worth every penny for professional and beginner fighters alike.
Which are the Best Parkour Gloves? Find Out.