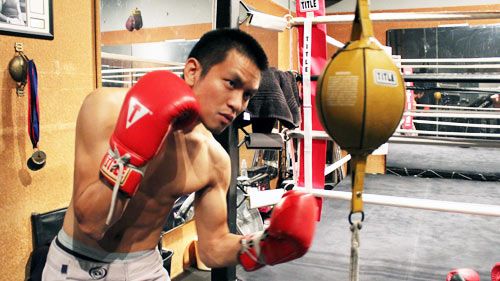 A simple answer to this question is: It depends on you. People have used a punching bag with and without gloves and they were fine with it. But I am talking about people that were really professional and had years of experience training on a punching bag. Their hands were rock solid and they could easily rupture a punching bag with one hand.

>>> Check Out Boxing Gloves for Sparring Here
Punching Bags without Gloves: What about beginners?
Should beginners use gloves for punching a boxing bag? Yes. Our personal recommendation is that you should use a pair of gloves to punch a punching bag and that is because these punching bags are made of either leather, rubber, polythene plastic or parachute material. Whatever material they are made of, they will have a negative impact on your hands when you punch the bag. And, think of the situation where your hands will brush the bag instead of landing a proper punch on the surface, in that case, you will get a scratch on your hand immediately because of the rough surface of the boxing bag.
That's why it is essential to use a pair of boxing gloves while hitting the bag.
>>> Should you fight a boxing bag without punching gloves?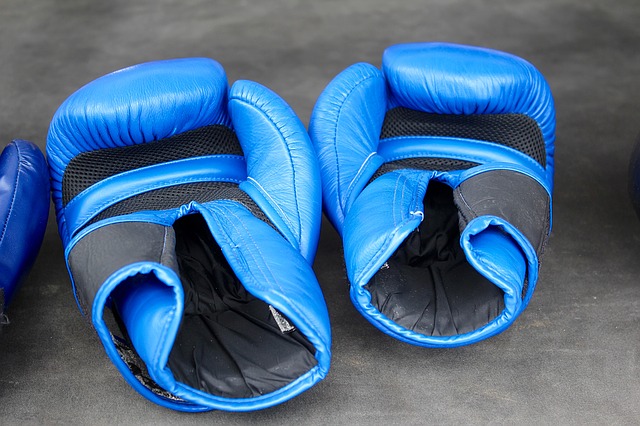 List of the Boxing Bag Gloves for Training:
This is a list of the best boxing bag gloves you can buy for practice, fights and even sparring training.
Venum Elite Boxing Gloves – 250+ Reviews
RDX Ego Heavy Bag Boxing Gloves – 300+ Reviews
Venum Challenger 2.0 Boxing Gloves – 300+ Reviews
Everlast Pro Style Boxing Gloves for Women – 100+ Reviews
Everlast Pro Style Punching Gloves – 200+ Reviews
Everlast Martial Arts Heavy Bag Gloves – 300+ Reviews
Types of Boxing Gloves
Types of Boxing Gloves you can use with a punching bag depend on your training routine. If you are just using a pair of gloves that will improve your workout then going with low-padded punching bag gloves is a good idea. Otherwise, for sparring, go with high-padded gloves that can be used for shadow boxing as well.
Low-padded Boxing Bag Gloves:
You can use the low-padded boxing bag gloves for:
Martial arts training
Boxing training
These gloves are low padded and are usually 8oz-10oz. They protect the skin from abrasions and also make them hard, impactful while training on the bag.
>>> Check Out Low-Padding Boxing Gloves for Training at Amazon
High-padded Boxing bag gloves:
The second option is of high-padded boxing bag gloves. You can use these for:
Sparring
Shadow boxing
Real fights
These high-padded boxing bag gloves are 12oz-16oz and they have extra padding in the front that help protect you and the opponent while boxing. You can also use these boxing gloves on a punching bag but they aren't fruitful like the low-padded ones. Even the professional trainers recommend to go with low-padding gloves for boxing because that helps make the hands stronger. These gloves come with wrist velcros that protect the elbow in case you land a wrong punch.
Note: It is recommended that the high-padded boxing gloves should not be used for training without fastening the velcro to the wrist.
>>> Check Out High-Padding Boxing Gloves for Training at Amazon
How to Punch with boxing bag gloves?
Here is a great video on how to get started with boxing gloves. Hope this video will help you get started as well.
Which size for boxing gloves should I buy?
It really depends on the level of your training, the purpose for buying the gloves and, how you will use them. Personally speaking, trainers at Musclerig.com have always recommended that the boxing gloves of minimal padding should be used in the start. Because high-padded gloves are not easy to control. You will need training, patience, and practice before you can use high-padded gloves for sparring.
Nonetheless, here is a chart we designed on the type of users and the boxing gloves they should buy
– Amateur Training – Beginner Boxers
Boxing gloves between 8oz to 10oz are perfect for starting your training. You can use these gloves for fighting as well as training on the punching bag
Low-padded gloves improve endurance and increase your weight intensity
– Professional-fights – Trained Boxers
Trained boxers usually have a coach who recommends the boxing gloves for them. But it is around 12oz to 14oz gloves.
– Personal Use – Home Gym Boxing Training
Our personal recommendation for home gym boxing practice is to go with 12oz gloves. These are the middle ground. Your hands will have enough padding that you won't feel the impact of the punching bag directly on your hands. At the same time, you can still practice on the punching bag as well as do sparring practice with a friend.
– Sparring Boxing
For sparring training, the boxer should at least have 14oz gloves so he doesn't hurt the other person. Same goes for fights.
Best Boxing Gloves You Can Buy:
Here is a list of boxing gloves that you can buy for training, practice, and fights.
Everlast Pro Style Training Boxing Gloves
The everlast pro style training gloves are available with padding sizes of 12oz, 14oz and 16oz.
They come with thumblok feature that protects the hand and the elbow in case the velcro gets loose while practicing. They also have extra-length grip velcro for wrist protection.
They can absorb shock and are made of two-layer synthetic leather.
Buy Everlast Pro Style Punching Gloves
Everlast Martial Arts Heavy Bag Boxing Gloves
The everlast martial arts heavy bag gloves are especially made for martial arts training. These gloves include an inch of padding so you can practice on the boxing bag or do sparring training with friends. These are perfect for taekwando, ninjutsu, karata and jujitsu trainings.
These are made for professionals who want to train and fight in only one pair. In martial arts, most pro fighters don't want to keep multiple pairs instead rely on a single on and the everlast martial arts gloves are made for them
Buy Everlast Martial Arts Heavy Bag Gloves
3. Venum Elite Boxing Gloves

Venum Elite Punching bag gloves are for professional boxers and fighters. Venum is a brand known for producing quality boxing bag gloves for the US market. The gloves are normally priced but include impressive quality. These gloves are fully handmade and include premium synthetic leather. The venum boxing gloves include triple density form that will affix themselves to your hands and will improve your striking level, fight after fight. The venum heavy bag gloves use velcro and strips for fastening them and to avoid injuries to the wrist.
4. RDX Ego Boxing Bag gloves
The RDX boxing bag gloves can absorb shock and they are stubbornly simple, comfortable and long-lasting. They come with enhanced wrist support and RDX quadro tech for force dispersement. The gloves have gel lining and shock absorbing body impact.
The users of the gloves have said these are very comfortable and snugly fit on their hands. Moreover, they said these are more secure and reliable in comparison with other heavy bag gloves in the market.
Buy RDX Ego Heavy Bag Boxing Gloves
5. Venum Challenger 2.0 Boxing Gloves
The Venum Challenger 2.0 Boxing Gloves are loved by users because they are truly comfortable and cheap  and allow users to hit the bag harder and without the fear that wrist support isn't available. The venum punching bag gloves are available in multiple sizes but the 14oz gloves fit well. They have decent airflow and don't smell bad even after a workout. We found that the gloves also are quite good at absorbing shock and allow users to hit very hard.
So, punching bag without gloves or not?
There are many reasons to punching a punching bag without gloves. At the same time there are many reasons you shouldn't, as is said by Livestrong website.
Advantages:
It improves your bones and knuckles
It helps you deal with real world situation
It helps you monitor condition of your hands
Disadvantages:
It can be damaging for hands
You can severely burn or injure if not careful
Not suitable for beginners
Read More:
Everlast Platinum Heavy Bag vs Everlast Omni-strike Punching Bag [Comparison]