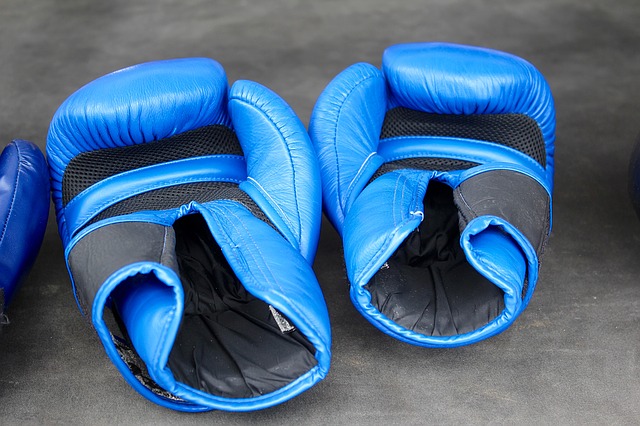 Venum has, in a very short period of time, gained a reputation for producing high quality and durable sports gear, apparel and other accessories for fitness activities. Venum muai thai glove does not disappoint with its undisputed 2.0 MMA gloves, either. Made of nappa leather, the gloves claim to leave behind all its competitors in terms of quality and design.  
Best MMA & UFC Punching Gloves

S.no
Type
Property
Rating
Price
1
Venum Undisputed 2.0 Punching Gloves
Great for sparring; work well with both speed and punching bags
4.5
Check Price
2
Venum Challenger Punching Gloves

 Comes with better protection and shock absorption
4.4
Check Price
3
Venum Attack MMA Punching Gloves
Multi-layered foam system for enhanced shock absorption and long-lasting protection
4.4

Check Price
Features
The gloves have been designed in way which would ensure that they last the most strenuous of workout sessions and withstand aggressive grappling styles as well. Great attention has been paid to the threading as it is a key factor in making the gloves durable. Moreover, with these gloves, Venum muai thai gloves appear to have come up with a new closure system to overcome the problem of poor fitting for different sizes. The gloves have been frequently praised for their high shock absorption which protects the hands better. This is primarily due to the layered foam being used in the manufacturing. Handmade in Thailand by highly skilled workers, Venum guarantees a perfect finish for these gloves.
Another feature which has been highly praised by the customers is the Velcro strap system. This is used to provide your wrist the maximum support by having an adjustable strap, so injuries are prevented. The curved shape of the gloves make you hands fit perfectly and enables you to throw powerful punches and improve your boxing techniques, all the while being extremely comfortable.
Check Out Amazon Reviews of Venum Undisputed 2.0 Gloves
Reviews
Just to prove that customers have actually loves these gloves. Here is a proof of what they had to say about the benefits and drawbacks of Undisputed 2.0 gloves.
Pros
Comfortable interior of Venum fight gloves

Well padded gloves without being bulky

Great for hard strikes without taking impact

Light for speed training as well

Comes with inner velcro to make the gloves fit your hands
Cons
A little uncomfortable around the wrist

Finger holes are a little tight but adjust after sometime

Rough interior, makes the fingers sore

XL and L size are both the same. Keep this in mind while ordering them
Comparison with Other MMA Punching Gloves
| | | |
| --- | --- | --- |
| Venum Challenger MMA Gloves | Hayabusa Regenesis Tokushu Boxing Gloves | RDX Maya Hide MMA Boxing Gloves |
| Comes with high density foam | Ergonomically-improved curve design to reduce stress and prevent injury | Resilient Maya Hide synthetic construction for long-lasting fitness |
| Absorbs shock and provides protection at all ends | Patented Dual-X Wrist Closure provides maximum wrist support and punching power | Polymax contoured Tri-Slab PC3 padding for efficient protection against impact |
| Quality stitching with comfortable interior | Made with Y-Volar design for maximum stability and performance | Comes with Quick-EZ hook and loop closure for snug fit wrist support |
| Adjustable straps for keeping wrist balance | Patented anti-microbial technology to wash out life of the gloves. | Moisture wicking synthetic fabric that draws moisture from skin and enables enhanced comfort |
| Check Price | Check Price | Check Price |
FAQ
What is the weight of Venum attack MMA gloves?
The gloves are of normal size of around 0.5kgs each. You can easily wear them without feeling the weight on the hands. Some Venum fight gloves users have reported that these gloves are quite bulky. So, make sure to order the right size while buying these gloves.
What to look for when buying Venum Undisputed 2.0?
Make sure to order the right size of Venum attack mma gloves for your body. Most users bought a size that was too tight for their hands. Resultantly, their hands became sore and they weren't able to workout properly.
Please check the Venum attack MMA gloves chart to know which gloves size will suit your hands.
>>> Check Out Venum Undisputed 2.0 Gloves Size
Can I use Venum Undisputed 2.0 Gloves for Speed Bag Training?
Yes you can easily use these gloves for speed bag training. They are lightweight and offer padding as per your requirements. Whether you are using speed bags or punching bags, the venum attack mma gloves will be perfect for you.
Please note: The Venum gloves of 14 oz or more are better for punching on 100lbs punching bag, to avoid injuries.
What are the sizes of Venum Undisputed 2.0 Gloves?
The venum mma gloves size chart includes:
Small: 7.8 inches or less
Medium: 7.8 inches to  8.58 inches
Large & Xlarge: 8.58 inches and more
The venum mma gloves size chart isn't always accurate and there is a chance that it may lead to a mismatch. So, it is always better to order a size larger for every venum boxing bag.
Check Out Venum Undisputed 2.0 Gloves Size
Venum Undisputed MMA Gloves Alternatives
These gloves are made of 100 percent skintex leather and triple density foam for advanced shock absorbtion. The gloves provide added protection to hands and feet. These also come with a velcro closure system that provides maximum stabilization and custom fitting.
The gloves are completely waterproof and prevent moisture from entering the leather of the Elite boxing gloves by Venum. The gloves have received a lot of praise of Amazon because of their high quality.
Can't reach a decision? Check out Venum Elite Boxing Gloves Reviews
The napa leather boxing gloves are officially known to be the choice of professional boxers. Venum is a reputed brand and manufactures multiple napa leather gloves for beginners and advanced users alike. The napa leather boxing gloves are perfect for all those who want maximum protection from impact.
You can wear them and literally punch the walls without getting injury to your hands.
Most UFC fighters use Venum punching bags while cage fighting. These venum napa leather boxing bags range from 10oz to 16oz and are perfect for all conditions.
Can't reach a decision? Check out Venum Elite Boxing Gloves Reviews
Venum Undisputed MMA Gloves Video Review
Here is a review of the venum muai thai gloves. These gloves can be used by UFC figthers, MMA fighters and even muai thai fighters. The gloves are easy to manage and feel comfortable.
The video reviewer of Venum MMA fighting gloves has said that the gloves specialize on impact and performance training.
–        Made of premium napa leather
–        High density petrol lining
–        Multi layer foam for better shock absorption
–        Double layered wrist wraps
–        Double layered velcro for locking wrists
–        Supports multiple sizing
 Can't reach a decision? Check out Venum Elite Boxing Gloves Reviews
How many ounces are MMA Gloves?
The MMA boxing gloves are low padded because MMA involves grappling, boxing, and kick boxing. So, users who are involved in ground fight engage in grappling techniques. An MMA glove of 10oz or more will not be able to grip someone. That's why the size of MMA gloves is between 4oz to 6oz.
why do ufc fighters wear gloves
It depends on the UFC fighters. Not all UFC fighters wear gloves. Only those fighters that are professional boxers, wear gloves because they are used to fighting like that. Joe Rogan, an American UFC fighter says that MMA fighter should not wear gloves at all because they don't get the grip they need to beat others. In most cage fights, UFC fighters don't wear gloves at all.
 Can i use mma gloves on a punching bag
No. The MMA punching bag gloves are low padded. They have a padding of 4oz to 6oz, which is too less for hitting the punching bag. When you hit the punching bag, you will get an impact of the force that you apply. With low badding the impact can be damaging for youyr hands. These can also lead to bone problems like disorders, weakness and chronic pain in hands, later in life.
Conclusion:
Some customers believed that these gloves are a little overpriced. However, others have argued that the quality matches the price and that the gloves provide value for money. Furthermore, Venum offers a 30 days guarantee as well, if you are not satisfied with your purchase you can return it and get a complete refund. Purchasing these gloves can surely be a wise decision as they claim to last a long time and provide good quality.
Read More About MMA Punching Gloves:
Hayabusa Tokushu Regenesis Boxing Gloves Benefits & Reviews
Best Compression Socks For Running Women (Reviewed)
Best Grappling Dummies for Beginner Martial Artists (Reviewed)