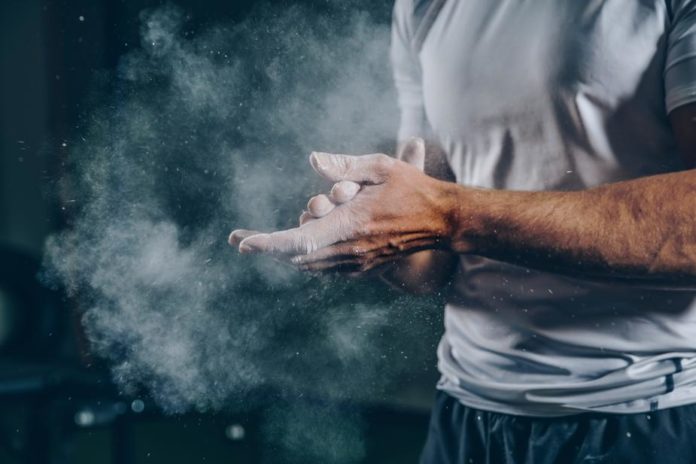 We have started a new series in which we are comparing various punching gloves to see if they are the right fit for the fighters. In this article we will review Hayabusa Tokusha Regenesis MMA Fighting Glove. It is one of the most popular gloves among UFC and MMA fighters because of its reliability and the protection it provides to the hands.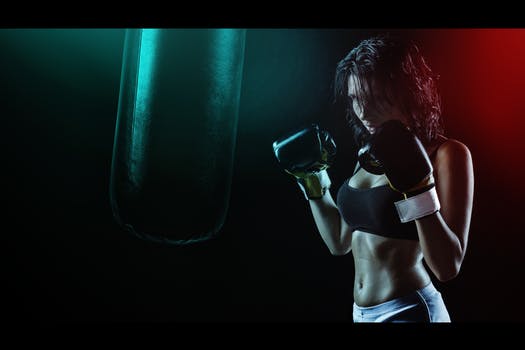 Read our review of Venum Undisputed 2.0 MMA Gloves
Hayabusa Tokushu Regenesis Boxing Gloves Reviews
Anyone who has practiced MMA must be well aware of this brand. Hayabusa has garnered much appreciation and popularity over the years and has cemented its position as one of the most premier brands in the market, thus creating a positive brand image.
Pros of Hayabusa Tokushu Regenesis
These gloves are made of quality fabric that keeps the gloves stiff and comfortable, both at the same time. Find out more benefits of these Hayabusa gloves.
Protection
It is very important to have gloves with a high shock absorbency to avoid serious injuries. These Hayabusa Tokushu Regenesis gloves have been praised for their soft layered foam padding which provide best protection to knuckles and the wrist. Wrist support is improved by the Dual X wrist closure.
Durability
Vylar-2 Engineered leather is used in the manufacturing of these gloves. This will allow you to use these gloves for a very long period of time as the material or stitching does not fall apart. The gloves have been designed in a way which will allow high resistance against cracks caused by aggressive training methods.
Buy Hayabusa Tokushu Regenesis Boxing Gloves
---
Cons of Hayabusa Tokushu Regenesis
All punching bag gloves have flaws. That's why when buying these MMA gloves you need to make sure that you are aware of all the flaws and drawbacks so that you can make an aware decision when buying them.
Price
The price has been a real deal breaker for many customers. Customers think that at $130, the gloves seem to be a bit overpriced. However, you can now get the gloves for $104.99 at Amazon.
Sweaty Palms
Although, Hayabusa claims to have improved their thermo regulating properties, some customers have complained that the gloves are very warm which causes discomfort as hands become sweaty. However, Hayabusa has introduced anti-microbial technology which prevents a foul odour.
Buy Hayabusa Tokushu Regenesis Boxing Gloves
---
FAQ for Hayabusa Tokushu Gloves
Hayabusa Ikusa vs Tokushu Regenesis: Which is better?
Ikusa gloves are a replacement of Original 16oz pro MMA sparring gloves. But thing ey are also compared with Tokushu Regenesis because of the high steam attached to them. If you are looking for Hayabusa punching bag gloves than this si the website you need to watch
They have better stitching then Tokushu regenesis gloves
Shape of Ikusa is wide.
Leather of Ikusa punching gloves is of cheap quality
The padding of Ikusa is small in comparison with Tokushu Regenesis
Shape of Tokushu Regenesis is round
Tokushu Regensis is made of mesh in the palm area
These gloves are quite compact and great for sparring practice
The Hayabusa ikusa is built of great quality content. The main problem is that these boxing gloves don't take anytime. Simply get to the push and change the plugin at all places.
In summary, both the Ikusa and Tokushu punching bags are great. These Ikusa based chinese gloves have also captured a fair share of the market because of the high quality they provide.
When to use Hayabusa Tokushu 16oz Boxing Gloves?
The answer is simple. The 16 oz gloves are used for sparring and practice fights. However, if your hand's size is around nine inches or you weight 90kgs+ then you can use the Hayabusa Tokushu 16oz gloves.
| | | |
| --- | --- | --- |
| BOXERS WEIGHT | HAND CIRCUMFERENCE | WEIGHT |
| 40-50 kg | 90-112 lbs | 14-16.5cm | 5.5-6.5″ | 8oz |
| 50-59 kg | 112-132 lbs | 16.5-19cm | 6.5-7.5″ | 10oz |
| 59-74 kg | 132-165 lbs | 19-21.5cm | 7.5-8.5″ | 12oz |
| 74-86 kg | 165-190 lbs | 21.5-24cm | 8.5-9.5″ | 14oz |
| 86-92 kg | 190-205 lbs | 24-26.5cm | 9.5-10.5″ | 16oz |
But please note that these gloves are made for fighting. You are better off with small gloves if you are looking to just practice. Because these are more costly then other gloves in the market, if you use them for daily practice, you can ruin the fabric of hayabusa tokushu boxing gloves.
Buy Hayabusa Tokushu Regenesis Boxing Gloves
When to use Hayabusa Tokushu 12oz Boxing Gloves?
The hayabusa tokushu boxing gloves of size 12oz are great for practice fighting. They are low padded gloves and anyone who is of average weight that is around 72KGs will be able to benefit from the 12oz gloves easily. But you can get even wrap hands to fit the gloves.
Users Love Hayabusa Tokushu 16oz and 12oz Boxing Gloves here is what they have to say about their usage.
What users say about Hayabusa Tokushu 16oz, 12oz Boxing Gloves?
Great stability and wrist padding for superior quality
Economical brand that provides complete value for the money
Perfect boxing foam and comes with comfortable interior wrapping
Easy to take off from hands and don't annoy the user
High graded fabric that provides maximum punching cushion
Comes with wrist protection for those with sensitive hands
Hayabusa Tokushu Regenesis Alternatives
Though these gloves are great but there is a chance that you will be searching for alternatives. So, don't worry. Here is a list of alternative MMA punching gloves that you can use instead of Hayabusa.
Hayabusa T3 boxing gloves
Hayabusa T3 boxing gloves are great and anyone who is just starting to fight will love their originality, the comfortable fabric, the inner padding, and the velcro support. We plan to do a Hayabusa T3 boxing gloves review but even without that we think these gloves stand out from the rest.
In fact, Amazon users mostly by the Hayabusa T3 boxing gloves and have provided over 100 reviews for other users so they can check the quality of these gloves. Just to give you an intro, these gloves offer a 5-layer foam structure for complete comfort, made from antibacterial technology, sweat resistant, come with interlocking splint for maximum wrist support.
Why users love Hayabusa T3 boxing gloves?
Hayabusa T3 provides more hand space than Hayabusa Tokushu Regenesis
Hayabusa T3 gloves are thin than Hayabusa Tokushu Regenesis
Hayabusa T3 provides more cushioning than Hayabusa Tokushu Regenesis
Hayabusa T3 gloves are lighter than Hayabusa Tokushu Regenesis
Get hayabusa T3 Gloves on Amazon
Conclusion
All in all, the protection, comfort and support provided by these hayabusa tokushu gloves for men is much better than that provided by its substitutes. Customers have mostly liked the product due to the innovative technology like Delta EG inner core which provides extra protection. With such good quality being offered, many customers have chosen to ignore the minor cons and purchased these gloves as a long time investment.
Read More About MMA Punching Gloves:
Venum Undisputed 2.0 MMA Gloves Reviews, Pros & Cons
Best Compression Socks For Running Women (Reviewed)
Best Grappling Dummies for Beginner Martial Artists (Reviewed)