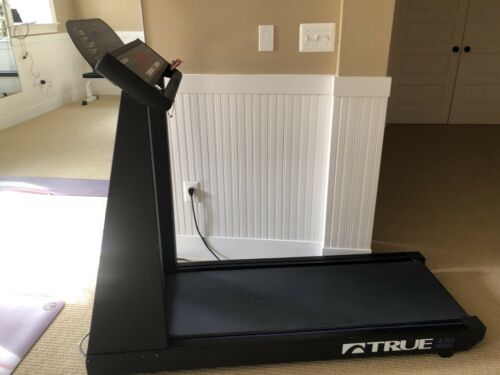 Here is the complete review of world-class True 500 HRC Treadmill machine.
The True 500 HRC Classic treadmill should be at the top of your list if you're planning to buy a True treadmill. 
This is by far the greatest treadmill in the True lineup (in terms of value). 
Is True 500 HRC Treadmill Most Effective Treadmill? 
If you don't want to buy any other treadmill brand than True, this is the device I recommend. Given its price, this is the most feature-rich True treadmill available today. It also includes the greatest belt and deck combination on the market, ensuring the smoothest and quietest treadmill experience possible.
Buy Top Quality True 500 HRC Treadmills Online
Advantages of True 500 HRC Treadmill Machine
This model features a 3.0 HP continuous-duty motor that can reach speeds of up to 10 mph and inclines of up to 15%. Whether you are a beginner or an experienced runner, the True 500 HRC classic may provide you with the challenging training you require. 
The 20″ x 52″ running area is larger than the 450 HRC classic. This spacious jogging area will allow you to move about freely and comfortably during your training. Furthermore, with its wonderful belt and deck combo, this treadmill may very well present you with the best treadmill experience you have ever had.
Heart rate-regulated (HRC) workouts are also available on this treadmill. It comes with two specific time-based heart rate files, allowing you to build and save various workouts for future use. A Cruise Control program allows you to move from any preset or manual workout into an HRC workout, and Express Command Keys provide quick access to any custom training programs. 
Finally, like other True treadmills, this one comes with a lifetime frame warranty, a 5-year warranty on the drive motor and all other parts, and a 1-year labor warranty.
Weakness of True 500 HRC Treadmill
The heart rate characteristics of this True have received considerable criticism. First and foremost, the console displays limited information during an HRC workout. Second, only the treadmill can adjust your intensity while conducting a heart rate workout. If you attempt to modify it manually, the machine will stop down, and your workout will come to a halt. 
Buy Top Quality True 500 HRC Treadmills Online
Our Recommendations
I recommend the True 500 HRC treadmill if you really need a True treadmill because of its smooth and quiet functioning. In the True lineup, it is the best treadmill. However, before you buy, you should compare it to other top treadmills so that you may make the best purchasing decision possible.
3.0 HP continuous motor, in summary
0 to 10 miles per hour
400-pound user weight capacity
inclination: 0 to 15%
Lifetime warranty on frames, 5 years on motors and other parts, and 1 year on labor.
Size of belt: 52″L x 20″W
Not foldable.
Heart rate monitoring is available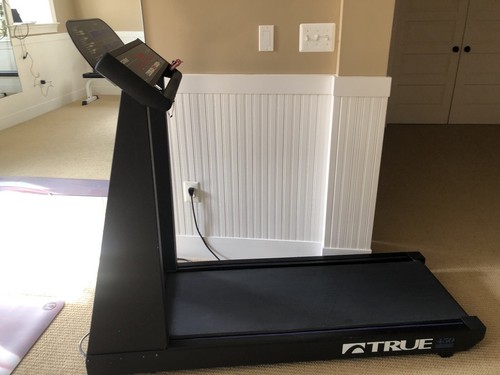 Features of True 500 HRC Treadmill
4 predefined programs with 9 intensity levels 

3 programmable options 

2 Workout with a Heart Rate Monitor 

Controlled Cruise 

2 Command Keys (Express) 

Included is a Polar Wireless Chest Strap. 

Dot Matrix Console with 7 x 20 LEDs 
Where can I buy True 500 HRC Treadmill? 
If you want to buy a True 500 HRC Treadmill, I recommend using Amazon to find a local dealer. It's currently on the market for $2,795.
Ready to Buy True 500 HRC Treadmill Machine Online?
We hope you liked this review of the True 500 HRC Treadmill machine. If you want to tone your body, then the best way to do that is with the help of True 500 HRC. The running machine offers multiple features and is highly cost effective.
Buy Top Quality True 500 HRC Treadmills Online