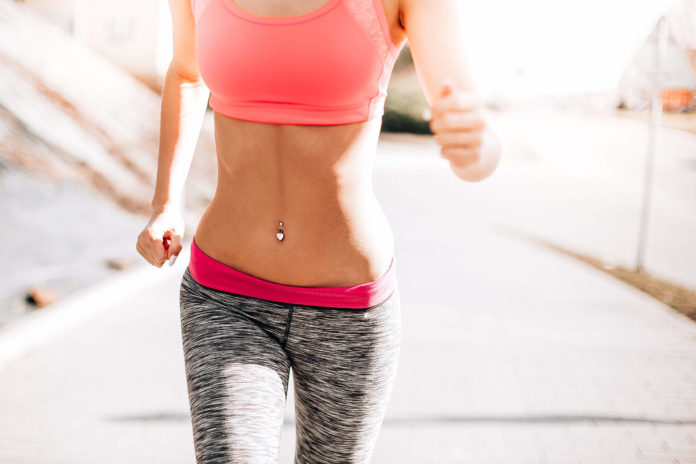 Losing weight is a primary goal while the main goal should be to create a long-term fitness strategy to stay fit and healthy. Therefore, it's vital to purchase fitness equipment offering lifelong home workout goals. A Schwinn Fitness Treadmill provides an indoor cardio workout solution at cost-effective rates to keep a constant fitness journey ahead. 
This fitness treadmill provides a great opportunity to work out within the comfort of your home. Whether it's useful or not, you can evaluate it through the pros and cons mentioned in this review. Let's jump into the Schwinn treadmill review guide right away!
Own a Schwinn 810 Treadmill Today!
Pros of Schwinn 810 Treadmill 
Intuitive Design
The ultimate Schwinn treadmill has a well-built folding design to provide easy assembling and storing. With flexible adjustment settings and workout programs, it provides a nice mechanism to create a frictionless experience for the users. It also has a great running deck with a 20″ x 55″ running belt.
Convenient Console
The Schwinn fitness treadmill features a backlit LCD screen and offers 16 workout programs to provide smooth fitness sessions. The console incorporates easy to use and bright display buttons with simple functions to set up user profiles in manual mode. 
Great Connectivity with World App
The Schwinn soft track treadmill has an incredible World App providing robust connectivity through Bluetooth. Also, you can attach your smartphones with the machine physically to stream music using an audio cable. It also possesses a USB port for charging and you can also connect a speaker or use headphones to listen to music while exercising. 
Safety and Security 
The Schwinn fitness equipment also has a heart sensor enabled through the handlebars to track the beatings of your heart while working out. It's compatible with Polar heart rate belts for convenience. Moreover, it incorporates a powerful 2.6 HP motor for a smooth walk or runs that also compresses the noise to some extent. 
Own a Schwinn 810 Treadmill Today!
Cons of Schwinn 810 Treadmill
Limited User Profiles
Although the World App provides a range of options to help fitness enthusiasts create flexible workout plans, the profile has limited options. The Schwinn 810 treadmill only allows 2 user profiles while setting up. So, if there are more than 2 treadmill users, the limited option restricts the users from setting up an additional profile. 
Streaming Issues
As per the Schwinn Treadmill review, the fitness machine has streaming issues i.e., you'll have to connect your audio devices to stream music physically. The Bluetooth-integrated WorldApp doesn't allow access to music even when it has the potential to assist the users. 
Features of Schwinn 810 Treadmill
LCD Display Features– The spectacular LCD features a blue backlit function along with 16 workout programs and the availability of 2 user profiles. 
World App– It has an immersive World App that allows digital exploring with the access of 3 free courses to visit the exotic world of races, locales, and trails. The App also has a paid subscription for premium users. 
Statistics Monitoring– With an effective fitness tracker and a heart rate sensor on the handlebars, the machine provides easy tracking of distance, speed, time, calories, and heart rate. 
Soft Drop Folding System– It incorporates a soft drop folding system that provides easy access to the machine and ease of storing and moving too. 
Additional Features- The treadmill includes a USB charging port, in-console speakers, water bottle and device holders, media shelf, and transport wheels. 
Own a Schwinn 810 Treadmill Today!
Specifications of Schwinn 810 Treadmill
Product Name

Schwinn 810 Treadmill

Price

$650 approx.

Weight

155 lbs.

User Weight Capacity

275 lbs.

Product Dimensions

69.1 x 35.6 x 56.7 inches

Deck Length and Weight

55 inches and 20 inches respectively

Motor HP

Speed

Incline Degrees

2.6 HP

10 MPH

10% motorized incline

Belt Size

20" x 55" 

Technology

12 intuitive Programs, Heart rate sensor, WorldApp

Comfort

Soft deck system, Running belt
Final Verdict: Should You Buy Schwinn 810 Treadmill? 
Schwinn Soft Track Treadmill is an ideal fitness machine for digital users and home workouts. It integrates a WorldApp offering 40+ global route programs with free and premium courses to provide maximum assistance to the users. 
Moreover, this fitness treadmill provides numerous advanced options delivering the value of money. However, it's more costly than other treadmill machines providing almost the same features. But if you have a flexible budget, you can buy it as it has all-rounder capabilities and tech-savvy characteristics. 
Compared to other fitness equipment, this innovative treadmill provides easy storage and transportation due to the availability of wheels and a folding design. Further, it has a soft deck system with a running belt that provides ultimate safety to every user while running or walking. 
Overall, the Schwinn treadmill has a stunning design with exceptional features to enhance the user experiences. Therefore, it's one of the best fitness machines out there that provides full-support to achieve lifelong fitness goals to the users at the comfort of the homes.