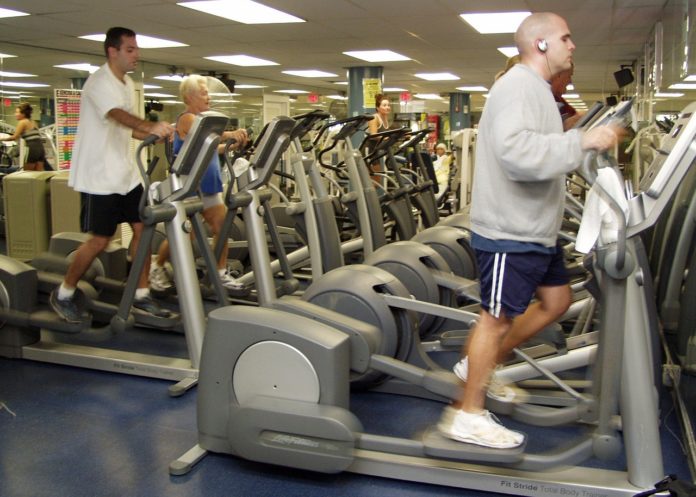 Weslo Cadence G 5.9 Treadmill is a well sought one in the market. Let's see why people have fallen in love with this classic runner and how home gym users can get the most benefit out of it.
We will start with the review of Weslo Cadence G 5.9 Treadmill and then focus on other aspects of the machine. We will then finish by answering the major questions why Weslo Cadence G 5.9 Treadmill slips, and how to replace its belt. So, let's get started.
Weslo Cadence G 5.9 Treadmill Review


The Weslo Cadence G 5.9 is one of the most famous treadmill machines available in the market today. What makes it better over its competitors, apart from the features Weslo Cadence managed to pack into this classic home gym treadmill, is its incredibly affordable price tag.
The Weslo Cadence G 5.9 has six workout options preprogrammed into its system. These programs are focused on different aspect of the workout including intensity training and weight loss. And like many other treadmills, it can also be manually adjusted to incline position. Its walking platform is cushioned which helps in taking the load off of the knees of the user. The foldable design allows for easy storage and the motor seems strong enough to withstand heavy usage.
Read More About Weslo Cadence G 5.9 Treadmill
Technical Specs of Weslo Cadence G 5.9 Treadmill
On the technical side, when fully assembled, the Weslo Cadence G 5.9 stands at about 55.5 inches and has a width of 29 inches.
Weslo Cadence G 5.9 Treadmill Weight Specs
The walking platform provides ample length of 64.5 inches and provides the running surface of about 16 inches by 50 inches, making walking and running on it quite comfortable and easy. It weighs about 117 lbs.
The motor is a Mach Z 2.25 CHP and has a speed limit of up to 10 mph. Its manual incline is two position adjustable. The Weslo Cadence also sports a thumb sensor which is used to monitor the user's heart rate. The heart rate is displayed on the blue-tinted LCD console. The console has a priority display and also keeps track of the user's workout progress. It also reflects the distance covered as well as elapsed time.
Weslo Cadence G 5.9 Treadmill Weight Limit
The treadmill has a maximum weight capacity of 250 lbs. So, all people who weight around this weight limit can easily use the treadmill for running and fitness.
Weslo Cadence G 5.9 Treadmill Owners Manual
To understand the operations and proper folding of the Wesla Cadence G 5.9 treadmill, check out its manual at https://goo.gl/yHvobD. The manual also provides the detailed steps to assemble the treadmill along with some workout guidelines and basic troubleshooting.
Weslo Cadence G 5.9 Treadmill Lubrication
If the maintenance belt of Weslo Cadence G 5.9 Treadmill is sticking or dragging while running, then you can make it more slippery by lubricating the belt. Here is how to easily lubricate it using the instructions provided below.
MAKE SURE YOU HAVE TURN OFF ELECTRICITY BEFORE YOU LUBRICATE THE BELT
Similarly, you can watch this youtube video to lubricate Weslo Cadence G 5.9 treadmill belt.
You will want to provide it with as much room as possible. So, first drag at the bottom of the belt to get more room.
     Now lift one side of the belt and start applying lubricant in a zig zag pattern.

     Now repeat the same step with the other side of the belt. Make sure to leave around 2 inches of space along the edges of the belt unlubricated.

     Once you have applied lubrication to both ends of the belt, put the belt back on it.

     Now run on it a little so that the lubrication is transferred to the rollers from the belt and platform.

     Now, test the treadmill by turning it on. Let the treadmill run for a few minutes to ensure that lubricant is properly dispersed between platform belt and rollers.
Weslo Cadence G 5.9 Treadmill Price
We've already talked a lot about its price but we just cannot fathom that a treadmill that offers so many features can be this cheap and affordable.
It's cheap. Very Cheap!
It can easily be bought from Amazon or any other online store for just $287. Is that affordable or what? But an affordable price tag doesn't come easy. The Weslo Cadence g 5.9 Treadmill also has a few downsides to it as well which no doubt are the results of the compromises the company had to make to keep its price this low.
Read What Others Say Weslo Cadence G 5.9 Treadmill
Weslo Cadence G 5.9 Treadmill Cons
It makes a lot of noise
One of the biggest and most bothersome let downs this treadmill has is its motor. The 2.25 CHP motor makes a lot of noise and can disturb others living in the house.
Small Running Surface
Running surface may also be a problem for some. While we did say that it is quite comfortable, it can create problems for taller people due to its limited width.
Build Quality isn't the best
Compromises were also made on its build quality. The Weslo Cadence is well built but isn't built strong enough to withstand too intense workouts or excessive usage. It comes with a very limited warranty. The parts are covered for just 90 days and the motor is covered for only 1 year.
[amazon_link asins='B007O5B0LC' template='ProductAd' store='sj0b3-20′ marketplace='US' link_id="]
Why Runners Love Weslo Cadence G 5.9 Treadmill?
Great for Cardio
Most people have said that they loved the Weslo Cadence G 5.9 Treadmill incline machine just because it provides them cardio training easily. They won't have to go to gym or start dry calisthenics routine because they can now do all that at their homes.
Highly Affordable
The Weslo Cadence G 5.9 Treadmill incline machine is priced aptly. People spend thousands of dollars on treadmill – all of which serve the same purpose. That's why getting this treadmill for the right price is just like a wish coming true for many.
It's Digital
Best thing about Weslo Cadence G 5.9 Treadmill is that it is completely digital. Anyone using the machine can monitor his/her heartbeat, check pulse, see how many calories he burnt through the digital meter. The meter just makes it all convenient for them as it was something they could only check at a clinic. Now, their treadmill can do it for them.
Is Weslo a good brand?
Most people who are buying a treadmill for home gym for the first time are looking for honest cadence treadmill reviews. But we will say don't read this. Just visit any ecommerce website that is selling Weslo Cadence treadmills and see for yourself about what people have said about it.
For starters, the Weslo Cadence product page on Amazon has over 3000 reviews and more than 1000 answers just telling about the specifications and price of the Weslo Cadence G 5.9 Treadmill machine.
Most questions about Weslo Cadence G 5.9 Treadmill Assembly…
In fact, most people who are looking to buy Weslo Cadence G 5.9 Treadmill incline machine fear that they can't assemble it. The answer is simple:
"It comes with 6 to 8 screws, and 2 L wrenches. You need a Philips screwdriver to install 2 screws. You might need the second person the install the two legs. You will have to turn the treadmill sideways to install the two legs. Once these legs are installed, you would need to install the handlebars, than the dashboard. It will take you around 20 minutes if you do it alone. Of course the time decreases if you have a partner assembling the Weslo Cadence G 5.9 machine with you." – Taken from Amazon Weslo Cadence Product Page
Should You Buy Weslo Cadence G 5.9 Treadmill?
if you are into light cardio training and don't have a gym membership then getting Weslo Cadence G 5.9 Treadmill will probably be a good idea.
Check Reviews Of Weslo Cadence G 5.9 Treadmill on Amazon
If you are into weight training, then getting dumbbells and ab roller will benefit you more. In the end, it is all about your needs.
Image Source: Amazon Weslo Cadence Product page