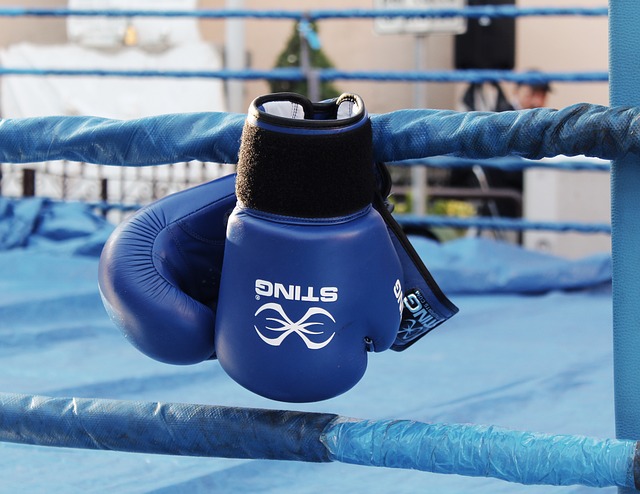 Here is a list of the best Punching Bags for those who are just starting training. These bags are available for $100 and include 50lbs, 60lbs, and 70lbs.
Too busy? Here is the summary of Punching Bags that are available for under $100 on Amazon:
List of Top Quality Punching Bags 
Everlast 70-Pound Punching Heavy Bag 
One of the best punching bag kits you can buy for your home gym is Everlast 70-Pound MMA Heavy Bag Kit. The reason it is great for training is because of its light weight, high-quality, and because it gives you enough room to practice [without bugging anyone].
Here are a few reasons why you should buy the Everlast 70-Pound MMA Punching Bag Kit.
In this awesome punching bag, you will get a 70-pound heavy bag with gloves and 108-inch hand wraps as well.
This punching heavy bag is under $80 and is filled with natural and synthetic fibers and which is blended with sifted sand.
To protect your hands from getting any harm, high-quality heavy bag gloves and wraps are also included in the kit. These will protect your hands while punching the bags and will not ruin it either. Moreover, the bag also includes a cheesy bungee cord. So, in case you need more resistance, attach bungee cord to the punching bag chain.
The chain of this everlast punching bag is customizable and will provide epic impact while training.
So, what are you waiting for? Get an everlast punching bag for your home and apartment today and get in shape.
Buy Everlast 70-Pound MMA Heavy Bag Kit
Ringside Powerhide 65lb Heavy Bag-Filled
Second punching bag under $100 is 14 x 14 x 70 inches. It weighs 65lbs to 70lbs. The heavy bag comes with a D-ring at the bottom, so it can be bounded with a weight in order to restrict movement.
The heavy bag includes a chain and swivel so it can easily be lifted and hanged on the wall. The bag is well shaped, great for beginners and experts alike and comes with high-quality fabric. The ringside heavy bag is another one bag that you can avail for less than $100. If you are just starting your punching bag workout, then this is the right time to order a bag online.
Also, don't forget to check out how to start a beginner workout routine with these punching bags through the punching bag beginner's workout tutorial.
Buy Ringside Powerhide 65lbs heavy bag
Everlast 80 Pound Power core heavy bag
Third bag in our list is the everlast 80 pound power core punching bag for experts. This heavy bag comes with metal rivets that keep the exterior pinned to the sides. The metal rivets won't come in between you and the bag so don't worry much about them. They are just there to keep it in good shape and strong. The heavy punching bag is made of natural fibres with synthetic fabric. You will get a sand bag with it. As the punching bag has double end loops, so you can tie them on both sides so to restrict the movement and keep the bag hanged at all times.
Further, the heavy punching bag contains high-quality nylon straps which are connected to the chain greatly. It is 80lb in weight. This bag comes with a 90-days limited warranty. Everlast 80-pound heavy bag is best for heavy sort of punching bag workout.
Everlast 80 Pound Power core heavy bag
Everlast CardioBlast Heavy bag 40-pound
A very light weight heavy bag which comes with a technical outer shell. If you are planning to start cardio workout routines then the cardioblast heavy bag is the best choice for it is designed forthat absolute purpose. It is a 40-inch punching bag suitable for workout routines that includes (punches, jabs, crosses, knees and kicks as well). This bag is great for performing cardio workouts and conditioning to improve your posture and body shape.
This is a great small punching bag that can be placed in any corner of the room. It is lightweight and can be used for both boxing and kicks.
Everlast CardioBlast Heavy bag 40-pound
Everlast Omni Strike Heavy 80-Pound bag
One of the greatest heavy bag you haven't seen before. It is amazingly designed and a C3 foam is wrapped at the bottom for low kicks. Premium synthetic leather is used for the formation of this heavy bag. It offers durability and reliability to great extent.
Buy Everlast Omni Strike 80 Pound Punching Bag
Which Heavy Punching Bag to choose?
Isn't is hard to determine which punching bag is best for you? There are so many ones out there. We have provided a list of punching bags that can easily be bought for under $100. So, while searching for a bag of your choice, check this list and determine if these bags are a good fit for you or not.
For us, we think all these punching bags are of fine quality fabric therefore you can choose anyone of these.
Want to read more?
5 Best Ways to Use Assisted Pullup Machines
Century Punching Bag vs Everlast Heavy Bag: Which one to buy?