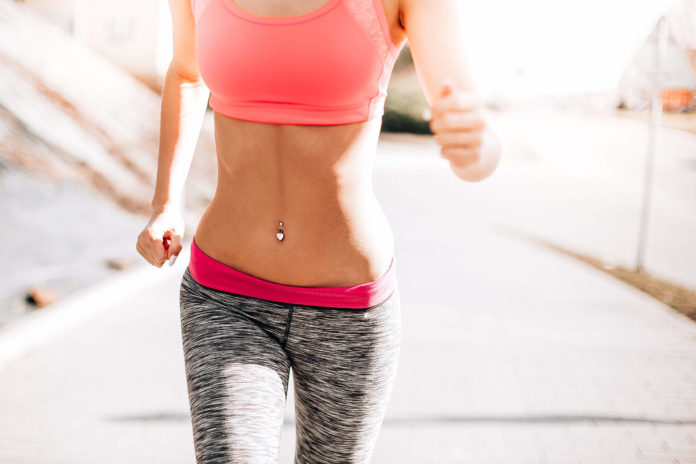 Are you having constipation? Then this article is for you. In this article we will discuss the best exercises for constipation and how you can easily add them to your routine. These exercises need to be performed on a regular basis to cure regular constipation.
But before we get to the exercises, let's discuss how we have gathered all these exercises for curing constipation. We have gathered these exercises from users who had constipation in the past. Most of these people had a positive impact of exercises and even routine constipation was cured because of these workouts. So, we decided to create a blog post around that.
Now that we are done, let's discuss all about the best exercises to cure constipation.
No Time To Read? Summary of Exercises.
Go for cardio workouts or start with simple walk
Start doing yoga if it is a chronic problem
Do stomach and back exercises to release the stuck gases. See below cow and crow poses to put pressure on stomach
Start doing squats or lunges to help with digestion and stuck gases.
Not Working? Buy Constipation Relief Medicines
Super Effective Exercises For Combating Constipation
Here is the complete list that you can follow to relieve constipation easily.
Cardio exercises
Cardio is not just something related to weight loss or fat loss, in fact, cardio works like magic in maintaining your health and body functions. Activities included in cardio helps your body stay fit and brawls many health-related problems and diseases. 
Source: Myfitnesspal
"How does cardio help in eliminating constipation?" One may wonder. Well, be it walking or be it Zumba. Be it jogging or aerobics. No matter which forms of cardio you opt, all of them improve the quality of your health leaving you energetic, stress-free and diseases free.
Walking can do wonders to your body if done regularly. If you're constipated and want a hassle-free solution for your problem. Here's the perfect recipe for you. Try this exact walking workout and thank us later. Start your walking workout by warming your body up, a five-minute slow-paced walking will do okay. Slowly start to intensify your pace according to your strength. Recommended workout time is at least 30 minutes of brisk walking a day but you can alter the time as per your strength and convenience. And you can always break your workout into 2 or 3 sessions of 10 to 15 minutes of walk.
Not Working? Buy Constipation Relief Medicines
Yoga
Source: Webmd
Yes, you heard it right! Yoga is extremely beneficial when it comes to stimulating the blood flow and reducing stress and anxiety. According to several studies, some yoga postures can increase the digestive tract's blood circulation and improve bowel movements. You don't have to look for a specific time of the day, whether day or night these yoga poses will benefit you in many ways especially in fighting constipation issues. 
Cat and Cow Pose
Cat and cow poses are no rocket science, ever seen a cat standing calmly on the roadside? That's the cat pose. Attain a cat position by bending and keeping the knees on the floor such that the knees are straight below the hips. Now place your hands on the floor such that the palms are straight below the shoulders.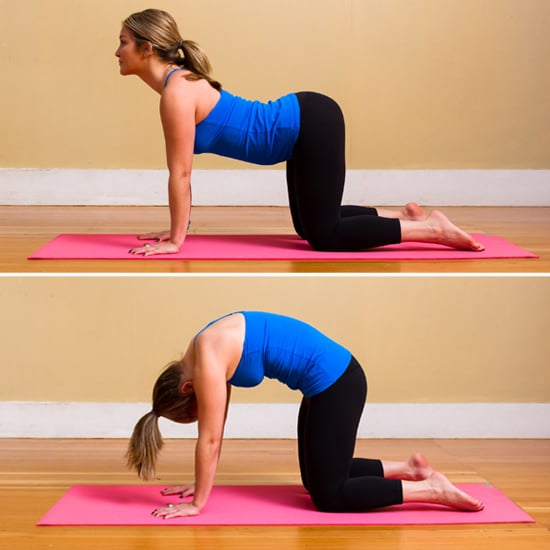 Source: Popsugar
Cat Yoga Pose 
After attaining the position, tighten the core and start exhaling air. While you exhale, push your spine upward, your neck downwards (try touching your chin to the chest) and keep your abdominal muscles engaged. Take a 10 to 20 seconds pause and keep holding this position.
Not Working? Buy Constipation Relief Medicines
Cow Yoga Pose
Now start inhaling air and as you inhale loosen your lower and mid-back to make an arch. Your abdomen should be towards the floor and tail should be protruding towards the ceiling. Take a 10-30 second pause to hold this position and then return to the starting pose 
 Repeat at least 10 times for better results.
Wind Relieving Pose

 
Lie down with your back flat on the floor and hands on the sides. Now bend one of your legs and bring it towards the chest such that the knee is touching the chest. Once you bring the leg close, hold and pull the leg with a gentle hand. Hold this pose for 10 to 30 seconds and then release the leg and return to the starting position. Now repeat the same thing with the opposite leg. 
Source: Style at life
[amazon_link asins='B0015R3L5S,B01MTPCPLS,B000X1U6EQ,B01LWMIPSY' template='ProductCarousel' store='sj0b3-20′ marketplace='US' link_id='588c5bd3-4f46-4b19-a77f-45ae961031a1′]
Pelvic Floor Exercises for Constipation
Source: Experience Life
Pelvic and lower abdominal muscles are an important group of muscles that regulate healthy bowel movements. Pelvic floor dysfunction can lead to various digestive disorders especially constipation. So strengthening your pelvis will help you with the gut motility and gut issues. 
Deep Squat Pose for Gas Release
Stand with your feet more than shoulder-width apart and keep your ankle and knee in a straight line. Now keeping the knees and ankle at the place, start dragging your hips and back down towards the ground. Keeping the shin intact, go as deep as you can so that your hips are close to the ground. A deep squat is a bit different than your regular squat but the technique is somewhat the same. Repeat the same exercise at least 10 times.
Source: Pinterest
Tip: use a chair at the beginning to help you get along with the exercise.
Not Working? Buy Constipation Relief Medicines
Forward Lunges Exercises
Stand straight with your torso tightened, core engaged, shoulders and back relaxed. Keep gazing at a point straight to your eye level to ensure neck stability while exercising. Now take a step in the forward direction with one leg, bending both the legs downwards. As you land forward, your knee should make a straight line with the ankle. While your back knee shouldn't be touching the floor. Don't take the strain on the knees, try shifting the weight on the heels instead. Pause for 5 to 10 seconds and then come to the starting position again. Repeat the same with the opposite leg and do 2 sets of 5 to 10 lunges with each leg. 
Source: twohundredlunges
You can also do the lunges in a go and then take hold at the end of each set for 10 seconds. For an upgraded version, try giving a downward race to your thigh by performing 5 to 10 pulses while you're in the lunge position.