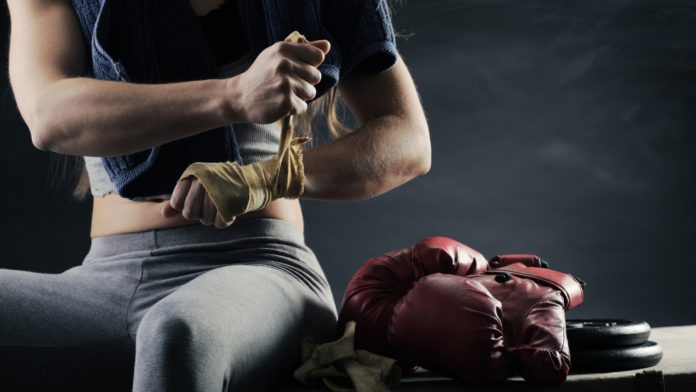 Venum is a well-known brand in the martial arts and fitness industry. It is durable, long lasting, trusted by experts, and known for its best prices. It has been manufacturing high-quality gear and equipment for fighters from around the globe.
The best part about Venum is that they never compromise over quality. If you are new to the market and want something that is durable, high quality, and provides great user experience, then Venum is the way to go.
You can also use the Venum heavy punching bags for fitness training or for regular workouts – it work both ways. Here is a short overview of the best Venum heavy punching bags. These heavy bags are simply excellent, made from superior materials and perfect for home and commercial usage.
[amazon_link asins='B072N9N38T,B072RC5QQV,B01C7SYYA4,B074GCYQS1′ template='ProductCarousel' store='sj0b3-20′ marketplace='US' link_id='db5bf5c7-59fd-4a6b-bf65-197bfcc85aca']
List of Best Venum Punching Bags for You
If you have an athletic insight and you love to workout with the next level training gears, you would probably be aware of the word "Venum". In the fitness equipment market venum is one of its kinds and their heavy bag range will just make you go WOW!
The vintage heavy bag is one of the Best Heavy Venum Bags. The outer shell of this bag is pure leather which makes the bag durable and strong. The diameter of the bag is standard 35 cm which works best for people getting martial arts training. The leather shell gives a smooth punching and kicking experience without hurting the trainee 's hands or feet. 
The vintage heavy bag by Venum is embedded with a bottom loop, this loop helps you to connect your bag with the ground. The elastic cord can be tied on the ground with a heavy object do avoid too much swinging of the bag during training. The bag comes with a soft fabric filling for beginners however, if you're a pro and want to spice up your martial arts training you can fill other materials to make your heavy bag harder.
>>> Learn About Seven Exercises Better Than Cardio
Softer materials will be easy on the knuckles but harder materials are manageable too, just grab a pair of good quality boxing gloves and you're good to go. The customized material can be filled by the zip at the top of the bag. The vintage look of this bag is something you won't find in the new modern-day punching bags. This quality of the bag makes it unique and adored by many martial arts freaks.
Though this bag is made up of synthetic leather stuff that does not mean it is any less in terms of quality and durability. The 100% synthetic leather gives this bag a long life and avoids any wear and tear on the shell. Tramo punching bag has a diameter of 38 cm which is comparatively bigger than the previous one and it is considered one of the Best Heavy Venum Bags. This diameter is perfect for beginners so if your starting your martial arts lessons, tramo punching bag should be in your must-have list. The bag comes with cotton wool fillings but like the other punching bags, it is also equipped with a zip at the top so you can change the fillings according to your will. 
One of the distinguishing features of this bag is its fastening straps, unlike the usual punching bags it comes with a strap instead of the chain. This feature gives the user a quiet and peaceful training session. 
The tramo punching bag is quite less on the pocket as compared to the vintage heavy bag. It's budget-friendliness make it prominent among martial arts trainers and trainees. 
This big guy has a height of about 66 inches, making it the perfect choice for taller people. You will love the vibrant and funky colours of the hurricane punching bag that are available in the market. You can opt from a wide range of highlighter colours like white, yellow, red and orange.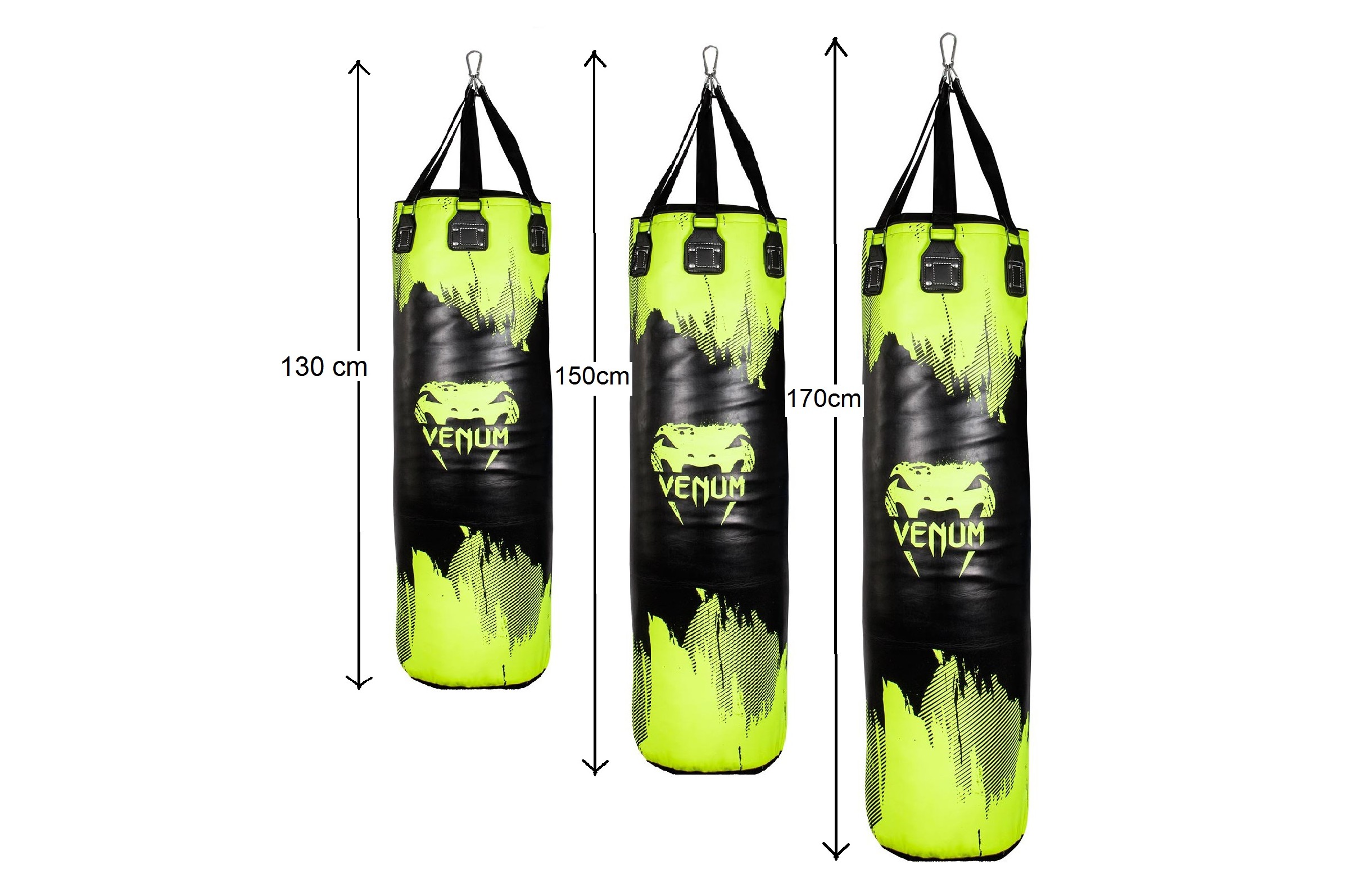 Source: Dragonsports.eu
The shell of the bag is made up of Premium Skintex leather which is synthetic leather. This material is very tough and extends the life of the punching bag. As far as the filling is concerned, the hurricane is filled with an unusual solid material. This material provides a shock-absorbing property to the bag which helps the user in a smooth hassle-free kicking and punching. 
It is considered one of the Best Heavy Venum Bags because of its higher quality. The heavy bag has a nylon strap instead of a chain giving a sound-free training ordeal. This device is a hand-manufactured one so the design and stitching are so sleek and the quality (on a scale of 1 to 10) is a 100. For sure!
[amazon_link asins='B072N9N38T,B072RC5QQV,B01C7SYYA4,B074GCYQS1′ template='ProductCarousel' store='sj0b3-20′ marketplace='US' link_id='db5bf5c7-59fd-4a6b-bf65-197bfcc85aca']
Which Venum Heavy Bag to Choose?
It depends on your requirements. All off these heavy bags are considered the best venum heavy bags in the market. They are simple to use, sturdy, strong, and provide one hell of a workout for any user. If you are looking for a tough workout, then you can choose any of these punching bags for your workout routine.
They have many other types of bags for various purposes, sizes, and price. 
Where to Go From Here?