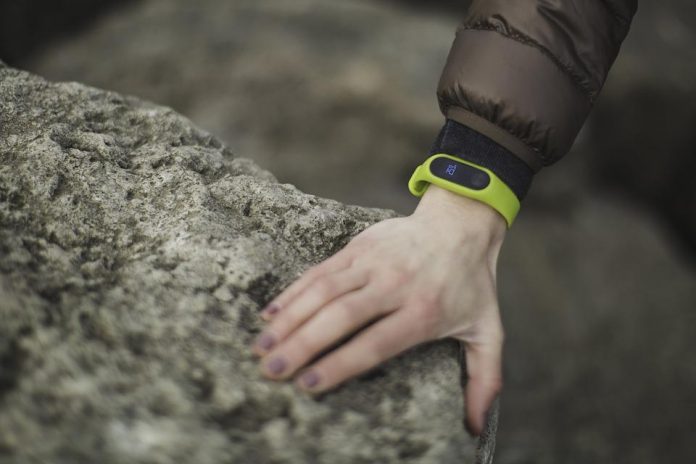 The 21st century has seen huge advancements in the home gym.
Perhaps an exercise cycle and treadmill would have been seen as the core components a few years ago, but now fitness fiends have many more options. From punch bags to power cages, home gyms offer more diversity for consumers in the modern world. Many also offer tracking facilities, telling you how far you've rowed, cycled or jogged without leaving your home.
Trying to keep track of exercise hours across three or four machines can get confusing, which is where the fitness tracker comes in. Across the world, people can be seen with a device on their arms, ensuring they get 10,000 steps done per day or the required hours of exercise. A fitness tracker brings those home gym workouts together in a single app for you to easily track.
It might not seem like a crucial piece of home gym equipment, but anyone who does take their fitness seriously is likely to need one for their training regime. Don't believe us? We've got four fitness trackers for you here, with the celebrities wearing them. If you're thinking of getting one, this could be the perfect guide.
Victoria Pendleton – TomTom Multi-Sport Cardio GPS
41-year-old Pendleton is described by Eurosport as a two Olympic gold medals and a silver medal during her career as a track cyclist, with her last wins coming at London 2012, her home games. She later took to horseback and became a jockey, showing an all-around ability to take to different sports. She even appeared on the UK TV show SAS Celebrity Who Dares Wins and attempted to climb Everest in 2018. She wears a red and white TomTom Multi-Sport Cardio GPS tracker to help her keep fit, a feature-rich piece of wearable tech. It's great for endurance runners and cyclists in and out of the home gym, and it has all the usual features such as a heart rate monitor, GPS tracking and a step counter. It's also a single-button navigation, easy to use even whilst on a treadmill.
Andy Murray – Polar FT60
Andy Murray was a big name in tennis a few years ago; he was the first British player to win Wimbledon since 1936 when he defeated Novak Djokovic in straight sets in 2013. He's still going strong today, although he's ranked as an outsider for Wimbledon in the latest Ladbrokes odds. Still, the fact he's playing after a serious injury and a retirement prove he's fit, and he tracks that fitness using a Polar FT60. The FT60 is a heart rate monitor which will give you feedback on your workout, letting you know if you underperformed or pushed a little too hard. It can be used for indoor workouts and outdoor pursuits, so it is perfect for home gym owners looking for feedback and guidance from their wearable tech.
Mila Kunis – Apple Watch
Many celebs wear an Apple Watch, but we've selected Mila Kunis from the list. According to the LA Times, she's not an athlete but remains in incredible shape and has an impressive home gym. Kunis has starred in films such as Black Swan, which demanded a degree of physical fitness. The expectation for many Hollywood stars is that they remain in great shape, and Kunis certainly manages that. She tracks her fitness with a dependable Apple Watch, the obvious fitness tracker choice for any iPad or Mac user. It has dual functionality as a smartwatch, but the fitness elements are especially cool. At a basic level, 'closing the rings' is something you'll hear Apple users talk about, and that's easy when it's on your wrist in a home gym.
Richard Branson – Garmin Forerunner 735XT
Entrepreneur Richard Branson is the final celebrity on our list, and he's got every need for a fitness tracker. The businessman might not be an athlete, but he is a keep-fit fanatic and is often seen running, cycling, swimming and hitting balls around a (private) tennis court. He is in fantastic shape for a man of 71, and to maintain that fitness level, he tracks his activity using a Garmin Forerunner 735XT. You might be surprised to find they're a reasonably priced piece of wearable tech that won't impact your home gym spending much, but they've got the right features for a fitness enthusiast hoping to keep track of multiple workouts. The Frontrunner 735XT was designed with runners in mind, but it has data support for other workouts, including running, cycling, swimming, multisport, hiking, XC skiing and paddle sports.
If you're tracking runs, you may be using a treadmill. If you're looking to upgrade or add this vital equipment to your home gym, you should check out our article 'Best Affordable Treadmills for $500 or Lower in 2021'.