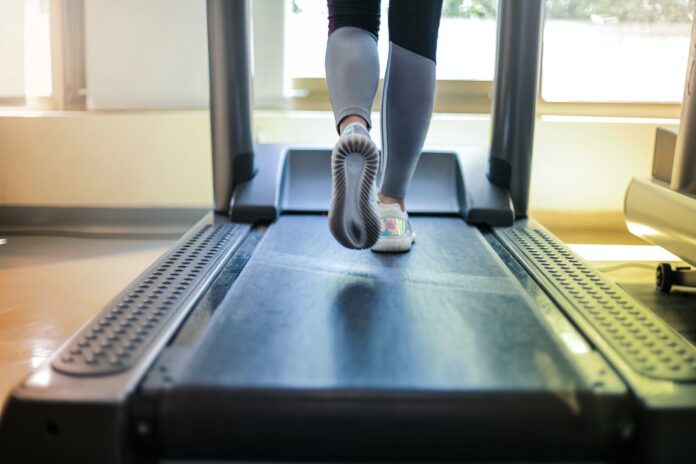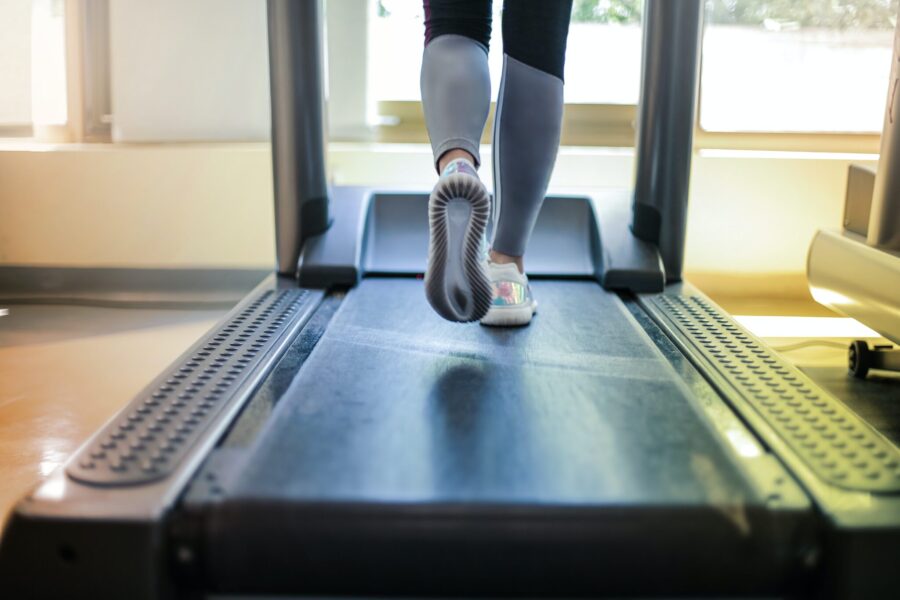 Everything you need to know about Goplus 2 in 1 Folding Treadmill machine is available in this review. Read it and learn how the GoPlus treadmill machine can help you get back in shape.
Who doesn't love a compact, easy to move and store treadmill that provides convenient workout sessions at homes? With Goplus 2 in 1 treadmill, you can choose to walk or run without worrying about occupying too much space.
Goplus folding treadmill provides two vital features- running and walking to meet your fitness needs. With a moving riser and an easy design, this treadmill provides convenience and comfort at the same time.
Buy GoPlus Foldable Treadmill on Amazon
Are GoPlus Treadmills Good?
In this review, we'll tell you about its pros and cons and let you decide whether it's a yes or no for your fitness needs.
Pros of GoPlus Treadmill
Innovative Design
Goplus under desk folding treadmill follows an innovative design which makes it less bulky than other treadmills. You can put the riser down and turn it into a walking machine or you can raise the handrail and run on it. It's also very sleek and easy to assemble. You just need to fold it down and place it under the desk or even your bed. 
Smart Display and Media 
The Smooth LED display shows speed, time, calories, distance, and real-time progress. You can also jog or run while listening to music by connecting the treadmill to your phone's Bluetooth. Just put the phone on the holder and use it for chatting or watching videos while exercising. 
Sturdy

Look
The powerful Goplus under desk folding treadmill is sturdy and ideal for your homes and offices. It has an ultra-quiet 2.25 HP motor that gives a quieter running experience. Moreover, a durable steel frame with a multi-layer shield design provides comfort and safety. 
Smooth Belt and Smart Control
The Goplus treadmill has a non-slip belt that provides smooth running on the track and safety for your knees and muscles. Also, the best part is that it can be operated with remote control. You can control the speed of the treadmill or even turn down the safety key to shut the machine down in case of an emergency. Make sure to store the remote in a safe place since it's fully remote-control.
Easy to Assemble
If you're wondering how to assemble Goplus folding treadmill, it's not at all difficult. It's easy to move around and even allows you to save space by storing it under a desk. However, you have to remove the handles first before switching it to the resting phase. 
Buy GoPlus Foldable Treadmill on Amazon
Cons of GoPlus Treadmill Machine
A Little Pricey
If you have read the reviews, you might have an idea about its price. It's clear that this unique treadmill provides exceptional fitness options. But, it's also very costly for people with a limited budget.
Jogging Without Arms

 
If you need some extra support while jogging then this machine is not the right one for you. The arms need to be removed first before laying it flat since the whole riser is attached to it. 
So,

are Goplus electric treadmill machines good

? 
This one is. Why?
Well, if you check the Goplus treadmill reviews on Amazon, this one has got an excellent rating of 3.9 even an 'A' from Fakespot which gives you the confidence that customers are quite happy with it. 
Features of GoPlus Electric Treadmill Machine
Bluetooth and Remote Control– The equipment provides access to music through the phone's Bluetooth.
Remote Control– The remote control turns on/off the machine and also allows you to adjust its speed.
LED Display- The LED device displays time, distance in km, speed, progress, and calories
Buy GoPlus Foldable Treadmill on Amazon
---
How to Assemble Goplus Folding Treadmill?
The folding treadmill is really easy to assemble and use. It includes a foldable handrail and an overall sleek design to save space at homes. 
As soon as it arrives at your doorstep, just uncover the box and take the treadmill machine out. Read the manual and fix some screws where needed. Put some oil on the track if you want. And your Goplus treadmill machine is ready to use!
Specifications of GoPlus Treadmill Machine 
| | |
| --- | --- |
| Product | Goplus 2 in 1 Treadmill |
| Brand | GOPLUS |
| Price | $395 approx. |
| Material | ABS |
| Overall Dimension | 49"x 27"x 42" |
| Folding Dimension | 52"x 27"x 5" |
| Running Area Size | 40″ x16″ |
| Net Weight | 74 lbs. |
| Weight Capacity | 265 lbs. |
| Speed and Power | 1-12km/h- 2.25 HP Engine Motor |
| Comfort | Non-slip Tread Belt |
| Technology | LED display, Bluetooth, and Remote Control |
The Final Verdict: Should You Buy GoPlus Treadmill Machine?
As compared to other treadmills, the Goplus treadmill is light in weight and quick to move around anywhere. Although it's too pricey for a treadmill, it's still worth a try with all the great features it has to offer you. You can pretty much put it underneath your desk or bed and take it out when you're ready for a run or walk. 
If you're still confused about buying it, you can read goplus treadmill reviews on Amazon or go through their website to check out more reviews from their customers. It will help you decide whether this treadmill is suitable to meet your fitness goals or not. 
Buy GoPlus Foldable Treadmill on Amazon