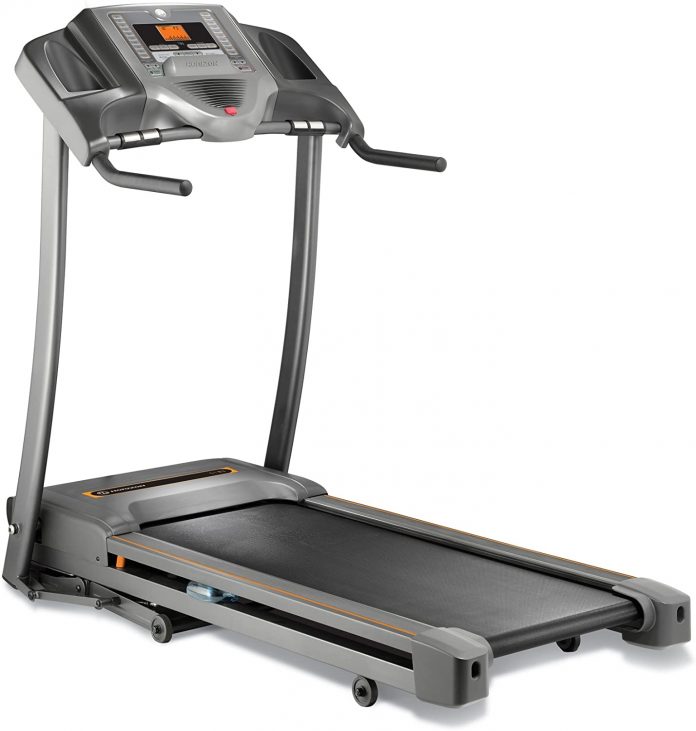 In profile and while examining the console, the Horizon T91 treadmill is a handsome machine, but it is what is behind the hood that matters, and the lack of quality and dependability of this model is a major flaw.
Horizon T91 Treadmill Machine Review
The Horizon T91 treadmill's exercise programs let users select from a variety of Goals (Time, Distance, Calories) and Terrains (Manual, Intervals, Rolling Hills).
Buy Horizon T91 Treadmill Machine Online
This Horizon T91 Treadmill machine's specifications are as follows:
Cushioning System Air CellTM
Pulse Heart Rate Monitor with Hand Grip
User weight limit: 275 lbs.
Folding mechanism for Lift Assist
A lifetime frame and motor guarantee are included, as well as a one-year part and labor warranty
Horizon's superb variable cushioning systems are praised by experts in all of its models. It is the COMFORTZone Air Cell Deck Cushioning, and it offers superb shock absorption as well as strong support at the back deck for when you push off.
This low-impact feature is gentler on knees, hips, and back joints than walking on concrete sidewalks. The Horizon T91 is very identical to the T81, which was released in the fall of 2007. Every year, Horizon changes the model number for marketing reasons, but this new treadmill model is a name change, not an enhancement.
Treadmill evaluations frequently praise the machine's good deck comfort, sturdy feel, quiet ride, and appealing appearance, but they also point out flaws such as the machine's short 50″ tread belt, cheap plastic parts, and overall low quality.
The Horizon T91 is a simple model designed for casual walkers or those searching for a modest workout, rather than for bigger persons who need to run every day to reduce weight. The parts and labor warranty is only one year, but because the machine is only $699, purchasing an additional warranty is both inexpensive and wise.
What We Have to Say About Horizon T91 Treadmill?
While we like the higher-end Horizon treadmills, which cost between $1000 and $2000, we believe Horizon has struggled to find the perfect combination of components, functionality, and quality in the entry-level budget line. The Horizon T91 treadmill is not a horrible machine, but at this price point, we would prefer a Proform treadmill over the Horizon T91 treadmill.
Buy Horizon T91 Treadmill Machine Online
If you have a little more money to spend, you might want to try one of the higher-end Horizon treadmills, such as the Horizon T901, which is a great value when they have a sale and you can get one for up to half off.